As Macklemore once wisely stated, "One man's trash is another man's treasure," and I couldn't agree more. A few weeks ago, I shared a post on Instagram highlighting a few of the lessons I've learned from my years of shopping scratch and dent furniture. As I mentioned, I've been buying used furniture and decor items ever since my college days and have scored a number of my favorite pieces through the process. What once started as a tactic to cut back on costs has now evolved into an effort to reduce material waste as well. Plus, I know better than to think furniture pieces will stay good as new after having kids.
If shopping scratch and dent furniture and home decor is new to you, you've come to the right place. I've gathered a few helpful tips and tricks to get you started, such as where to go and what to look for.
---
Where to Look
---
1) Shop slightly damaged products
If you're like me and know your furniture is destined to look worn in just a few months, look for pieces that have small imperfections. Not only will it help reduce material waste, but it will also save you money! IKEA has a whole section where you can shop slightly damaged product inside most stores. I got my first dining room table there and kept it for almost 8 years!
2) Explore outlets of your favorite shops
Many big retailers have outlet stores or warehouse sales where you can find great deals. A few favorites include Blu Dot and Room & Board.
3) Consider purchasing floor models
Floor models are a great option as well. Their prices are often lowered and a lot of times, the pieces look good as new! Don't fret if a retailer won't sell a piece to you on the spot—they may not to be ready to sell the floor model that day, but you can always ask again in the future.
4) Browse vintage or pre-owned furniture
Shopping scratch and dent online can be a bit more tedious, as you don't have the ability to see the pieces firsthand. Fortunately, several companies like Chairish and 1stDibs offer high-quality one of a kind vintage and pre-owned furniture, as well as designer discards. Here you have the opportunity to buy, sell, and adore vintage finds from all around the world. To save money on shipping costs, search for items nearby that you can pick up. Most trustworthy retailers will provide buyer protection services as well. This allows you to send back any items that arrive differently than described.
---
Things to Keep in Mind
---
1) Do some research before buying
Check the tags to learn more about the brand, materials, or origin. If you don't initially recognize the designer, do a little research before committing to a piece. You'll be amazed by how much you'll learn from just a quick Google search!
2) Don't be scared away by less than perfect upholstery
Consider giving a thrifted or vintage item a facelift of your own after purchasing. Maybe you absolutely love the bones and structure of an armchair but aren't crazy about the upholstery. Outsource to a professional to recover it in a fabric of your choice, making it truly yours.
3) Test out furniture before taking it home
If you come across a furniture piece you plan to sit or lay on, be sure to test it out before buying. Foam especially can become hard and crumbly over time, and replacing cushions isn't cheap, so you'll want to ensure it will withstand the wear and tear of your lifestyle. There's nothing worse than an uncomfortable sofa or armchair that no one will ever sit in!
What's your best hack when it comes to shopping scratch and dent pieces?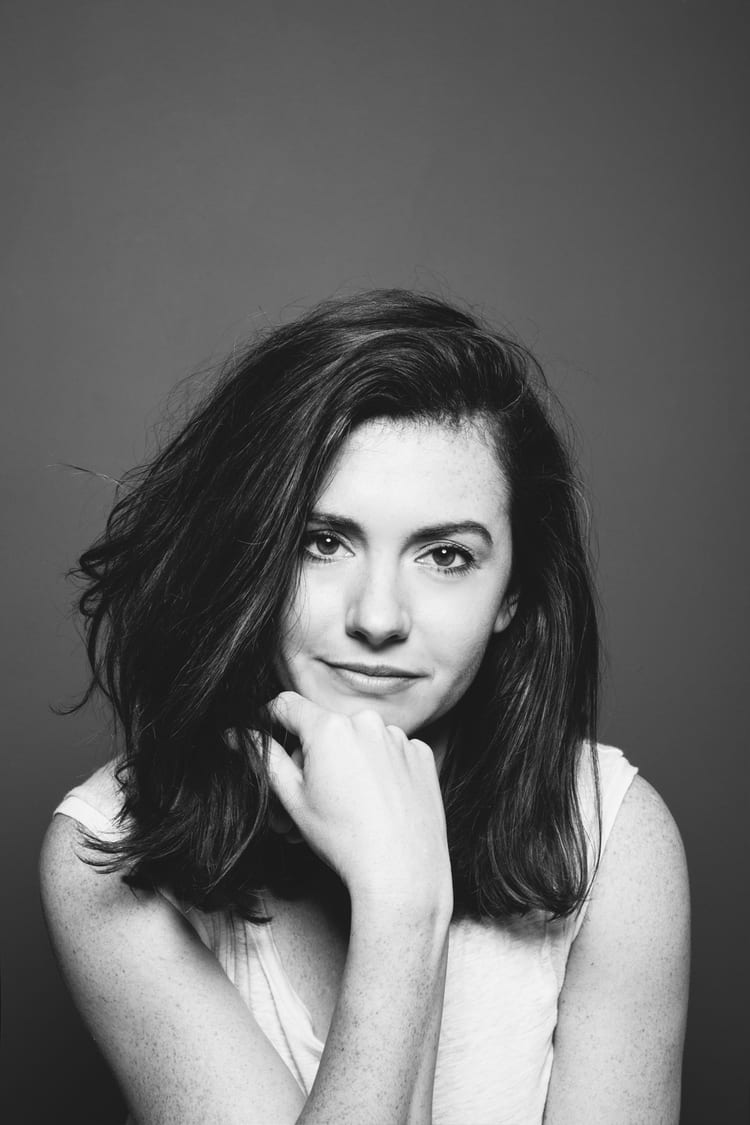 Kate is currently learning to play the Ukulele, much to the despair of her husband, kids, and dogs. Follow her on Instagram at @witanddelight_.