The thing about the transition from fall to winter, friends, is that it's short. This weekend we got our first glimpse of snow in the Twin Cities, and while I love cozy fires and turtlenecks and warm beverages on cold days as much as the next person, I'm not quite ready for it. This week's weather forecast is looking a lot more fall-like, and I'm here to soak up as much of it as I possibly can.

One positive thing about the slightly colder weather we've been experiencing of late is that it allows for a bit more time inside—for cooking and for being with family and for spending a little more time pampering myself. On this Monday morning, I'm looking back at a few of the things I tried and liked most last month. From skincare products to cooking utensils to a few items that are helping me use less plastic in my life, these are a few of the things I loved in September.

Interested in reading more? Find the list of things I tried and loved in August here.

Is there anything in particular you tried and loved in recent memory? I'd love for you to share in the comments!
---
1
$10
We are officially done with plastic bags!! I've replaced what we used to use for food storage with plastic containers and Stasher bags. They come in three sizes and you can actually cook in them because they are plastic-free! They are safe to use in the dishwasher, microwave, fridge + freezer, stovetop, and oven (up to a thousand times!). Yay!
---
2
$17
In an effort to save money and general waste in our home, I've been cooking A LOT more with A LOT less meat. Joe is vegetarian and the kids and I eat meat once or twice a week. This book is all about learning to make AMAZING meals with pretty basic stuff in your kitchen. Cooking is a good, practical adulting hobby to learn and this book is a great place to start. It got me buying in bulk more often and focusing more of my meal prep on creating the dressings, sauces, and spices needed for really simple but flavorful cooking throughout the week.
---
3
$245
Our hodgepodge of well-worn and very used kitchen utensils have found a new home at Goodwill and we have ushered in some truly beautiful and functional cooking tools to our kitchen. I love that Material allows you to customize your sets to fit in with the design of your home (high five, design nerds!) and that they are making products out of recycled materials. I know W&D readers will be all over this!
---
4
$290
In addition to shaving my face, I upped my face rolling game to see if the ReFa Carat was all it is cracked up to be. To be honest, I couldn't believe that just rolling this on your face could lift an eyebrow or depuff an eye. BUT OMG. It does. I wouldn't recommend jumping into face massagers with this one unless it becomes part of your beauty routine. You can try out the process with a jade roller first to see if you like it.

What I really enjoy about the process is the lymphatic drainage. It's a great way to wind down at the end of the day, make the most out of your facial serum, and get rid of toxins that build up throughout the day.
---
5
$75
If you are new to the idea of shaving your face yourself, welcome. I was just recently introduced to this process! Dermaplaning is an exfoliation method that removes dead skin and helps products penetrate the skin more deeply—there are a huge host of benefits. Dermaplaning makes your skin SUPER, SUPER smooth.

I will admit that I DID cut myself the first time I used it, but it was because I got cocky and started going too fast around my jaw. It didn't hurt, but I did need to use concealer for a week (you live and learn folks). I watched this very in-depth how-to video for guidance. You don't need to buy a super fancy unguarded razor to do this. I just went with something that wasn't made with plastic and offered refillable blades.
---
6
$15 for one-time purchase; subscription/refills available
I made the switch to aluminum-free deodorant this winter and have tried so many different brands. I'm really interested in the subscription model for day-to-day items like cottons swabs and mouthwash, and was super attracted to the environmental cause as well as the buy-once-and-forget-about-it model of by Humankind. Their package just arrived recently and I've been slowly testing out the products, and so far the overall experience has been great. Check them out!
---
7
$450
We were gifted this line a couple of weeks ago and I gave it a good test run. Not all Tata Harper products have worked well for my skin, but a couple have given me amazing results, like the resurfacing mask. Within three uses of this serum, I saw better tone in my skin and woke up not feeling greasy but looking much more "awake" and refreshed. I love the smell, consistency, and lack of chemicals!
---
8
$299
I took James Clear's course after reading his book, Atomic Habits. For anyone who is working to build new, better habits, it's a great investment in putting the tools to work. I do wish there were more practical applications available for how to integrate the practice into day-to-day life, however. 
---
Editor's Note: This article contains affiliate links. Wit & Delight uses affiliate links as a source for revenue to fund operations of the business and to be less dependent on branded content. Wit & Delight stands behind all product recommendations. Still have questions about these links or our process? Feel free to email us.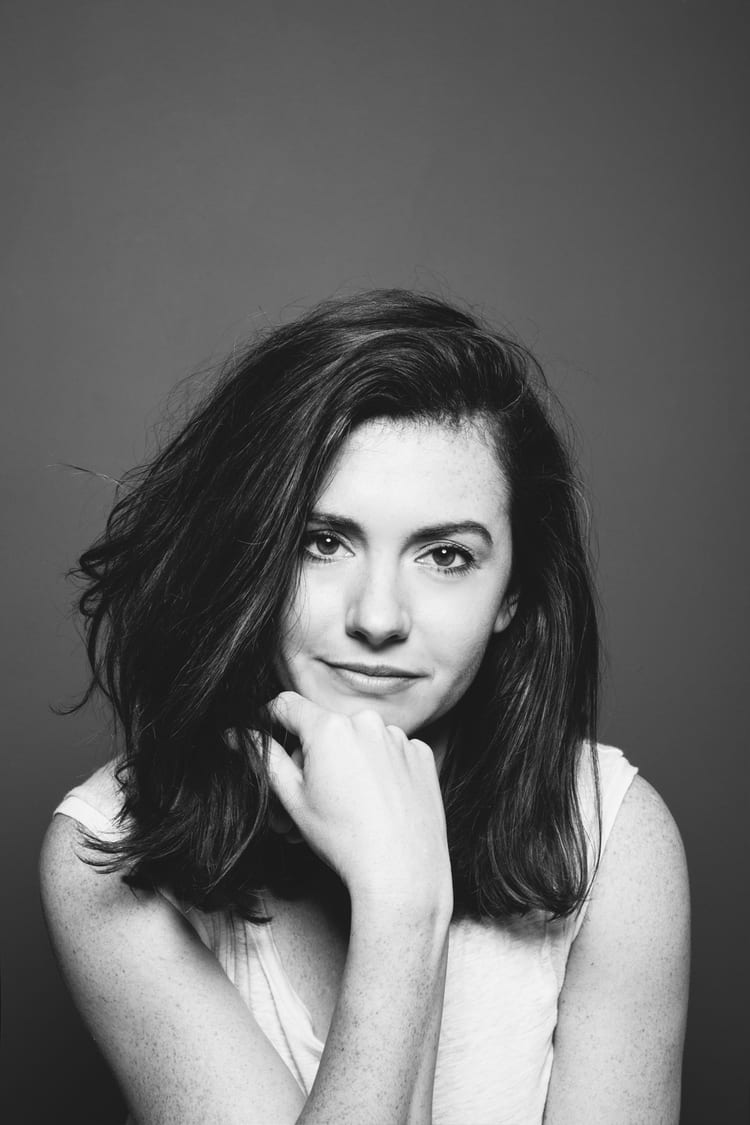 Kate is currently learning to play the Ukulele, much to the despair of her husband, kids, and dogs. Follow her on Instagram at @witanddelight_.