What began as an excuse to get together, unwind and drink good wine, Cookbook Club has sparked a love of cooking and invention I haven't felt in a long time. Despite its name, our little club believes that recipes aren't meant to be followed to a T, but riffed on– tweaks added, ingredients substituted to create a dish wholly its own.

Indeed, the journey has been the most crucial part of the process here, and I am embracing the experiments knowing that not everything is going to be a world-class meal. The bright side? Every single dish is memorable in one way or another.
What's made this entire process so easy (and instilled confidence in trying out different flavor combinations) is having the right tools on hand. I've always been a big fan of KitchenAid and have used their appliances, both big and small, at home and in the studio. I get to focus on the fun stuff knowing I've got the right tools for the job.
To both indulge in my love of cooking and fulfill my love language of "gifts of service," I've decided to give loved ones prepared dishes as gifts this year.
With a little help from the KitchenAid® K400 Blender, and a little experimentation, I've perfected my own Romesco sauce. The key to this recipe is consistency, and while it can be prepared as a rustic sauce using a mortar and pestle, it tastes so much better blended together. Using the 5-speed variable dial on the K400, I was able to achieve a smooth and silky sauce that still holds its texture.
The K400 Blender has a unique asymmetric blade that blends at four distinct angles to power through the toughest ingredients, which means I don't have to take time crushing up hazelnuts for this recipe. The gift of both time and consistent texture!
Romesco Sauce Recipe:
2 or 3 tomatoes
1 medium head garlic, unpeeled, split in half
1 ounce dried ñora peppers (about 4) or ancho chili peppers (about 3)
1 handful of stale bread
1 tablespoon red wine or sherry vinegar
1/2 cup skinned and toasted almonds and/or hazelnuts
2 tablespoons extra-virgin olive oil, plus more if desired
Kosher salt
Preheat oven to 350°F. You'll want to line a baking sheet for this! Place tomatoes and half of the garlic head on it. Roast in the oven until tomatoes are wrinkled and lightly charred in spots, and garlic is soft. It should take around an hour.
Place dried peppers in a medium bowl and cover with boiling water. Submerge the peppers. Let stand until peppers are fully softened, 30 minutes to 1 hour.
Drain peppers and discard stems and seeds. Using a paring knife, carefully scrape the flesh from the skins. Discard skins. Peel skins from tomatoes and roasted garlic.
Add 3 cloves roasted garlic, and 2 cloves skinned raw garlic to the blender. Add nuts. Blend until finely processed, scraping down sides as necessary.
Blend in skinned roasted tomatoes and scraped pepper flesh. Add bread, olive oil, and vinegar, and blend until smooth. (How smooth to make it is up to you; some texture is okay.) Season with salt and add more oil and vinegar to taste.
---
I've made this recipe a few times, and after playing with the flavor combinations, I've used the K400's variable speeds to play with the texture of the sauce, from super chunky to smooth and silky. Personally, I like a little mixture of chunk and smooth. I call it "Goldilocks," or #5 on the K400 until JUST mixed.
Romesco sauce is DELICIOUS with steak, grilled fish, smeared on a sandwich, or as a veggie dip.
Stay tuned for more Cookbook Club recipes and videos on Instagram Stories, and watch the full recipe, plus the KitchenAid® K400 Blender in action, over on IG TV or our IGS KitchenAid Highlight.
---
---
Ed. note: This post was sponsored by KitchenAid®. The compensation received in exchange for placement on Wit & Delight is used to purchase props, hire a photographer, write/edit the blog post, and support the larger team behind Wit & Delight.
While compensation was received in exchange for coverage, all thoughts and opinions are always my own. Sponsored posts like these allow for development of additional dynamic content to be produced, unsponsored. Thank you for supporting our partners!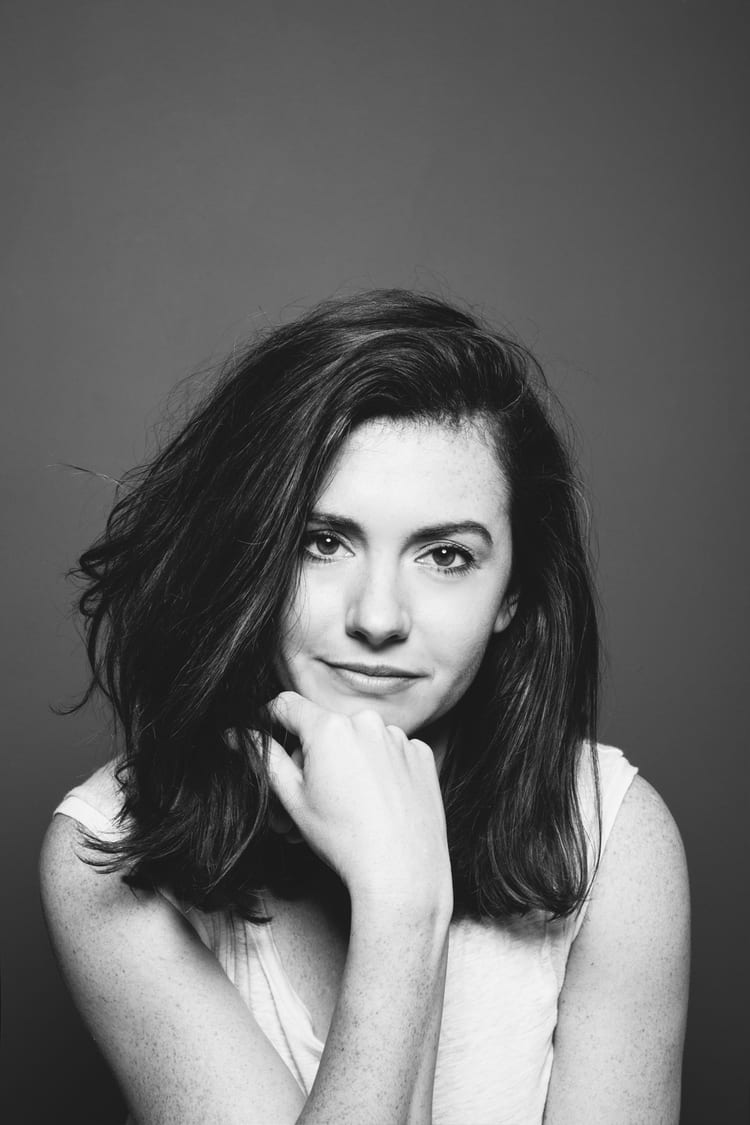 Kate is currently learning to play the Ukulele, much to the despair of her husband, kids, and dogs. Follow her on Instagram at @witanddelight_.