From here on out, I'm no longer washing my water bottle.

Before you @ me with cries of "EW!" I should clarify that I'm no longer avoiding washing my water bottle.

I've got a notification on my phone, my calendar, and on my daily checklist to drink more water. 'Tis the season to mourn all of our broken, forgotten resolutions, but this is one that has stuck. Coffee, water, water, wine, water. I'm on a mission to stay hydrated, and I'm feeling very responsible by doing so with my reusable water bottle.
What used to get me bogged down was washing it. "But it's only water," you say, but I've read too many click-baity articles detailing the amount of mold and nastiness that can lurk in water bottles if they're not washed properly.
Rather than attempting to contort my sponged hand in said water bottle, I'm using my new Delta Glass Rinser, available at Lowe's.
The Delta Glass Rinser dispenses powerful jets of water to easily clean drinkware with those hard-to-reach spots. I opted to install the fixture in one of our rental kitchens here at Studio 125 because with five employees and a host of rental events happening, I knew it would be well-used.
Between the morning coffee cups, brainstorming wine glasses (it's a thing), and juice glasses from weekend trips with my kids, it's been SO helpful to rinse the glass and be done. No more running a half-full dishwasher because we've run out of coffee cups. No more emptying a dishwasher to find broken stemware. (Insider tip: The Glass Rinser may or may not (it does!) help loosen or rinse off dried food from leftover microwave burritos in bowls. Technically, this isn't what the Glass Rinser is made to do, but I wanted to test all the possibilities!)
Where was this when I had babies? Anyone that has children understands the utter misery that is washing baby bottles. (If you've pumped, it's even worse, daily.) If I still had a baby, you better believe I'd be packing up all the bottles and rinsing them here.
So, how do I no longer wash my water bottle or any other glass? Simple. Add a drop of soap, turn it upside down, and gently press down. Voilà. Done.
Lastly, I'm proud to say I didn't need a plumber to install this. It took ten minutes to remove the old sink sprayer and it was all set up. Saving money and a renewed sense of self-satisfaction, all at once.
Learn more about the Delta Glass Rinser here.
---
Ed. note: This post was sponsored by Delta. The compensation we receive in exchange for placement on Wit & Delight is used to purchase props, hire a photographer, write/edit the blog post and support the larger team behind Wit & Delight.
While compensation was received in exchange for coverage, all thoughts and opinions are always my own. Sponsored posts like these allow us to continue to develop dynamic unsponsored content.

Thank you for supporting our partners!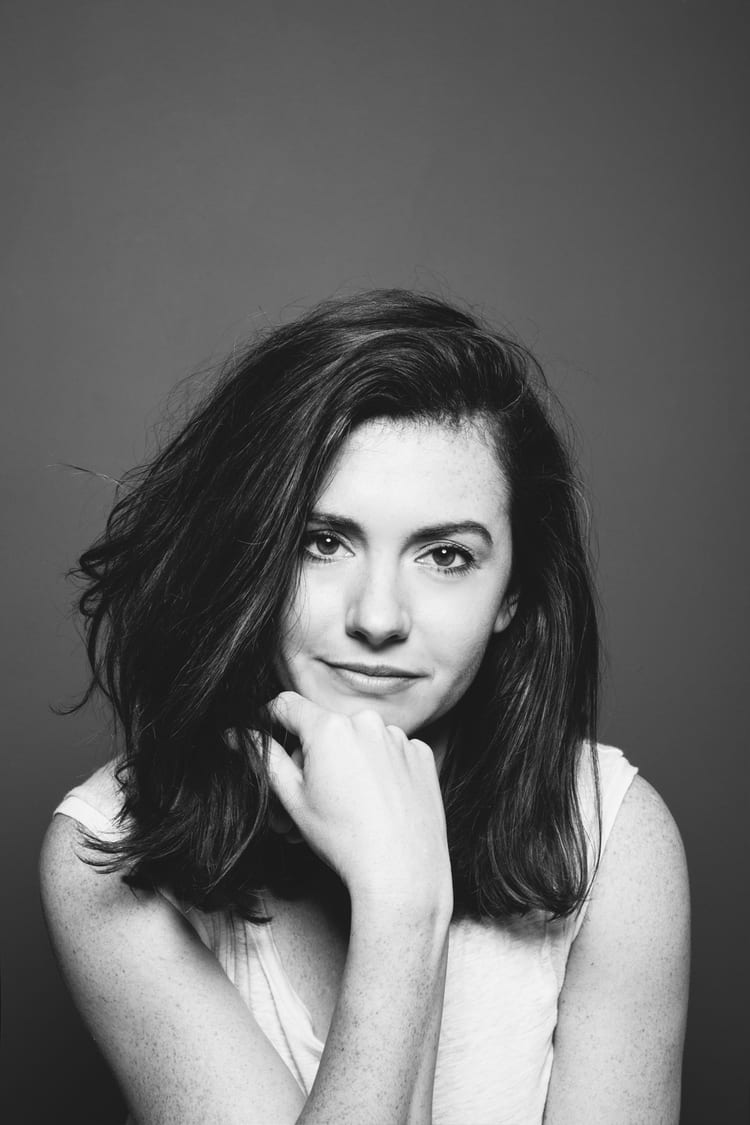 Kate is currently learning to play the Ukulele, much to the despair of her husband, kids, and dogs. Follow her on Instagram at @witanddelight_.