The month of July flew by in a swirl of family time, work, and time spent trying to find a new normal in the midst of the pandemic. We spent plenty of time outside and dreamt up a few ideas for how we'll be transforming our home in the months (and year) to come. As we continue to move toward fall, I'm doing my best to slow down and enjoy what's left of these warm, inviting months in Minnesota. I hope you're able to do a bit of the same.

Below are a couple of the things that brightened my days these past few weeks, from a record player we're using nonstop to a new favorite cookbook to a very easy-to-make laundry detergent I love. If there's anything you'd like to recommend, whether it's a recipe, a movie, a product, or something else entirely, I'd love to hear it in the comments.

Looking for more of my favorite finds? You can find all of my previous posts on this topic here.
---
PLAY
Crosley Record Player
$160
I upgraded my record set with a model that has built-in speakers, plays the radio, and also connects to my phone. We purchased a little stand and placed it in the music room. It's the perfect setup for listening! I visited Hymie's on Lake Street to pick up a few more favorite artists to add to my record collection: Otis Redding, Glen Miller, Benny Goodman, Neil Young, and The Supremes—all albums that are feel-good listens for me and the family. My friend Meggie also encouraged me to look for children's albums when thrifting and I found a really cute 1960s album of nursery rhymes that the kids love. Seeing them sit on the floor and listen to a record is fascinating.
---
SOLVE
Ordinary Habit Puzzles
$40
These puzzles look gorgeous on your bookshelf and feature up-and-coming artists. They come in six different beautiful designs and are a great way to slow down after a long day.
---
COOK
Oaxaca: Home Cooking from the Heart of Mexico
$40
I hosted cookbook club this past Friday with recipes exclusively from this cookbook and it did not disappoint. The recipes are authentic and made it feel like I was traveling to Mexico. So much of what I miss about traveling is the food and the smells—any and all things sensory. (Tip: Burn Copal incense when you want to make your next meal extra special! I burned this kind on Friday.) This meal was like a preface for a trip I can't wait to take once it's safe to travel again. And as an added bonus, there are plenty of vegetarian recipes in the book, for all the vegetarians in your life.
---
LISTEN
Folklore
We are not worthy! Wow, what an album—a lovely listen from beginning to end. I have it on repeat and definitely plan to add it my vinyl collection. And I honestly love that Taylor launched it without fanfare. It felt like a gift to us, from her, sharing what's in her heart and mind at the moment. It's definitely always going to remind me of the year things fell apart and we realized how simple the important things in life really are.
---
PAINT
Zeba for Olive and June Nail Polish Collection
$8 – 88
These bright colors have been my go-to nail polish for summer! Now that I have a manicure kit from Olive and June, making time to do my nails vs. going to a salon has been really enjoyable. Have you tried using their polish handle before? It makes painting my right hand so much easier.
---
CLEAN
Make-Your-Own Laundry Detergent
Cost of Ingredients
I jumped off the deep end and tried my friend Meggie's tip for making your own laundry detergent (the simple "recipe" can be found in this post!). It works, you guys. If making your own powder still feels like too much, you can also try using Branch Basics's laundry detergent—just include vinegar and a squeeze of dish soap into the load.
---
WATCH
Ramy
Included with Hulu account
Ramy follows the life of Ramy Hassan, a first-generation Muslim-American who is navigating his faith along with all the pressures that come along with twenty-something life: dating, career goals, and parental pressures, to name a few. It's a comedy that touches on so many important topics, and the acting is incredible. I'd highly recommend it.
---
Editor's Note: This article contains affiliate links. Wit & Delight uses affiliate links as a source for revenue to fund operations of the business and to be less dependent on branded content. Wit & Delight stands behind all product recommendations. Still have questions about these links or our process? Feel free to email us.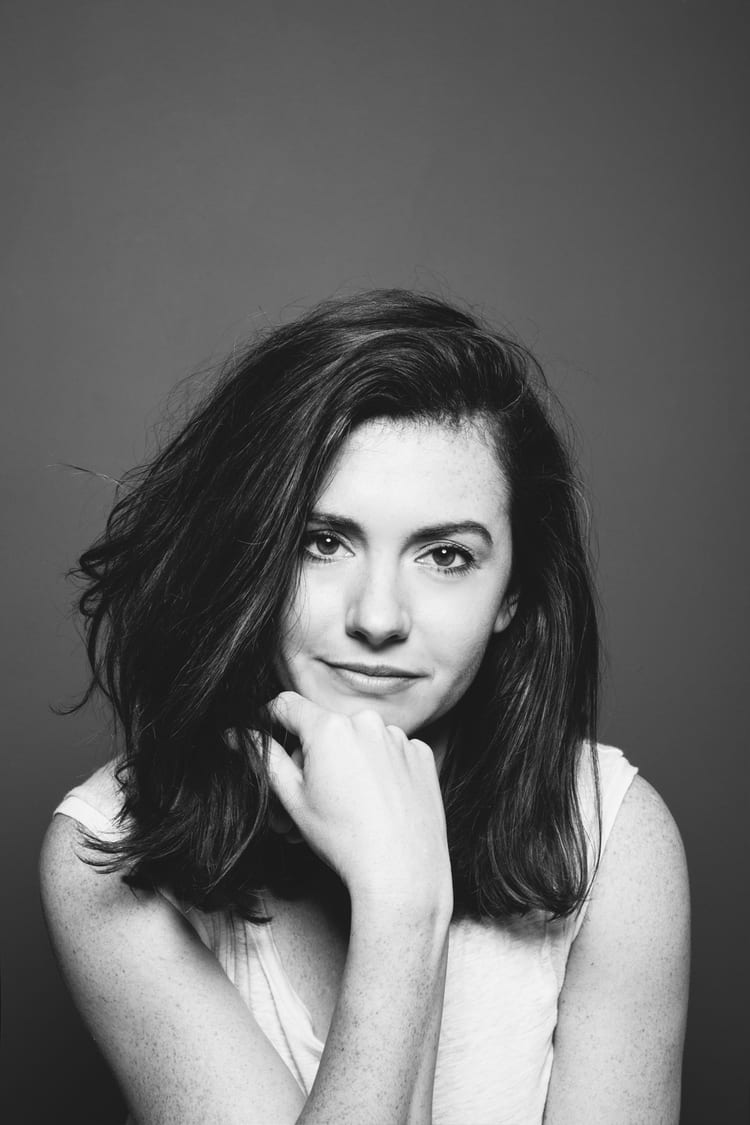 Kate is currently learning to play the Ukulele, much to the despair of her husband, kids, and dogs. Follow her on Instagram at @witanddelight_.