My calm mornings grind to a screeching halt after I exit the shower.

It's not the kids or work, or even Winnie that interrupts my mindful morning routine; it's my vanity drawer. Like a majority of the population, I've scaled back on my appearance recently. I've always been relatively low-maintenance when it comes to beauty and regimens, but within the last few months, I've stopped putting much effort into my day-to-day look.
Naturally, when I have to be "camera-ready," I'm running late, which is when I curse my past self for not being organized. Like, seriously, past Kate, why do you have so much stuff? And where is the good mascara?! My morning meditation and calming shower are regularly spoiled by my tornado of a drawer.
When we moved into this house, I swore we'd have no more junk drawers. I'd had it with spending more time looking for X, Y, Z than actually using those things. The old house had a TON of storage that I never adequately utilized, and after combing through the studio, I vowed that state of disarray would NEVER happen again. I had the best of intentions, I swear.
My newfound love of thrifting gets me excited about reusing and repurposing products and pieces, extending the life of an otherwise forgotten item. Take, for instance, my bathroom vanity. When I first toured the house, my initial instinct was, "I'm replacing this," but as we live in the space, I LOVE how quirky and retro it is. The pink tile (!) and the drawers that go on for-ever are a few of the traits that make me smile just being in the space.
What it has in charm, it lacks in practicality. The long drawers can hold all of my toiletries, but inevitably, things end up getting lost in the very back. At present, it's the junk drawer containing my stash of lotions, potions, and makeup—a full drugstore beauty aisle in my home.
Over the past few months, I've been working with OXO to organize, well, my life. OXO recently sent me drawer organizers that I have implemented in the kitchen (I was tired of watching my mother organize my kitchen drawers every time she visited!). They worked wonders for me (don't get me started on my chef's drawer!), so I thought I'd put them to use and see if I could breathe some new life into this old vanity.
No surprises here—it worked. So well. OXO's drawer organizers come in varying sizes and panels, making it super easy to customize completely. The drawer organizers are adjustable, which means I can tailor them to fit my organizing needs. And the silicone bottoms prevent anything from sliding to the way, way back of the drawer. No longer will I lose my teeny-tiny eye cream serum!
What used to be a jumble of items is now organized by my morning routine, everyday health products, and my nighttime skin regimen. I no longer curse "past Kate," but instead thank her for getting the vanity ready for me after a long day.
I'm so happy I found a practical use for this vanity. I'm forever trying to be more mindful of what I have and make items more functional and hardworking.
Sometimes all you need are the right accessories to breathe new life into a treasure.
---
Editor's Note: This post was sponsored by OXO. The compensation we receive in exchange for placement on Wit & Delight is used to purchase props, hire a photographer, write/edit the blog post, and support the larger team behind Wit & Delight.
While compensation was received in exchange for coverage, all thoughts and opinions are always my own. Sponsored posts like these allow us to continue to develop dynamic unsponsored content.
Thank you for supporting our partners!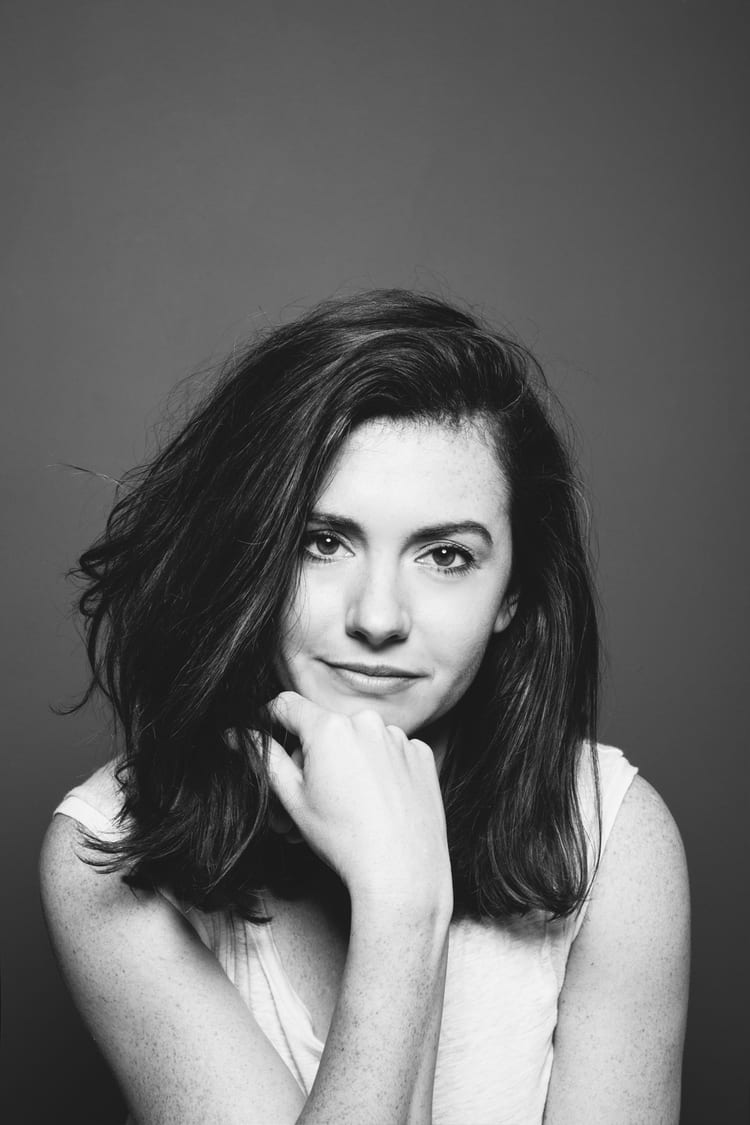 Kate is currently learning to play the Ukulele, much to the despair of her husband, kids, and dogs. Follow her on Instagram at @witanddelight_.