I wanted to pull together a group of foodies who don't only serve up recipes but also an entirely unique point of view in terms of their approach to cooking, lifestyle, hosting, and even travel. I have some major FOMO when it comes to following these folks on Instagram; they are incredible cooks and also some of the coolest, most down-to-earth, unique individuals in my timeline.
One of my favorite things about the people below is that the inspiration they offer doesn't necessarily come in the form of specific recipes. Instead, they each inspire me to do different things at home with food, whether it's trying a new technique, experimenting with a new ingredient, or applying a fresh twist to a classic dish. I hope they do the same for you.
Laila honors each ingredient, creating art with food. We're talking highbrow concepts and masterful executions that are still down to earth enough for just about everyone to find meaning in her work. On her feed, you'll find great fashion, artful photography, simple recipes, and cooking techniques that remind you sometimes the right way to prepare simple ingredients is far more approachable than a dish that requires 100 bells and whistles.
Molly doesn't take herself too seriously, has the most infectious laugh, and reminds you that you don't need a sprawling designer kitchen to make really impressive food creations. I feel like she taps into the part of me that's still a kid, opting for copious amounts of sprinkles and making the chewiest kinds of brownies. Her family is adorable, and she's one of those people who seems to touch you with her authenticity through your phone.
I just love to watch Sophia talk and cook. She makes great, wholesome, easy food and will delve into important topics while she talks. She's articulate and thoughtful even while elbow-deep in dough, humble through and through, and always looking to improve technique and craft. During the beginning of the uprising, Sophia always brought me back to center through food and her calming presence.
When I first read Priya's cookbook, Indian-Ish, I felt like I was getting to know her like I would a new friend. Her voice and infectious personality jump out through her words, and you just feel her heart in her cooking. She is always keeping it real and tasty on her channels, and I so appreciate all the work she is doing to make Indian food less of a mystery and more attainable for those of us who miss traveling or our favorite takeout. Plus, her marinade recipe is the best I've ever found.
Ugly delicious food is my favorite kind of food. I love David Chang's restaurants, his cooking shows, his willingness to show emotion on T.V., and his all-around teddy bear meets grizzly bear personality. I think we could all learn a bit about letting those sides of ourselves show more in work and life. I love following David on Instagram because every now and then he'll drop a super great recipe idea for those "no recipe" type dishes, my favorite being his take on tuna salad.
You'd recognize Laura's smile and laugh anywhere after getting to know her. She's got to be one of the most stylish and effortlessly cool people I follow, and she's also HILARIOUS. Laura is a T.V. host and also has a company called Hoste, which is all about elevating entertaining in a way that is very NOT Martha but still so incredibly special. She's amazing at food styling and making everyday moments memorable. Most recently, she inspired me to cook cuisine from places I miss traveling to.
7. Mimi Thorisson // @mimithor
Mimi makes GORGEOUS Italian food…like, her life looks like a scene from Gourmet magazine!! You'll fall in love with the rich textures, recipes, and lifestyle shots she shares, and while I'm kind of convinced she might not be a real human because of how STUNNING everything she touches is, I know it takes a lot of talent and work to create that much beauty. So follow, sit back, and just take it all in.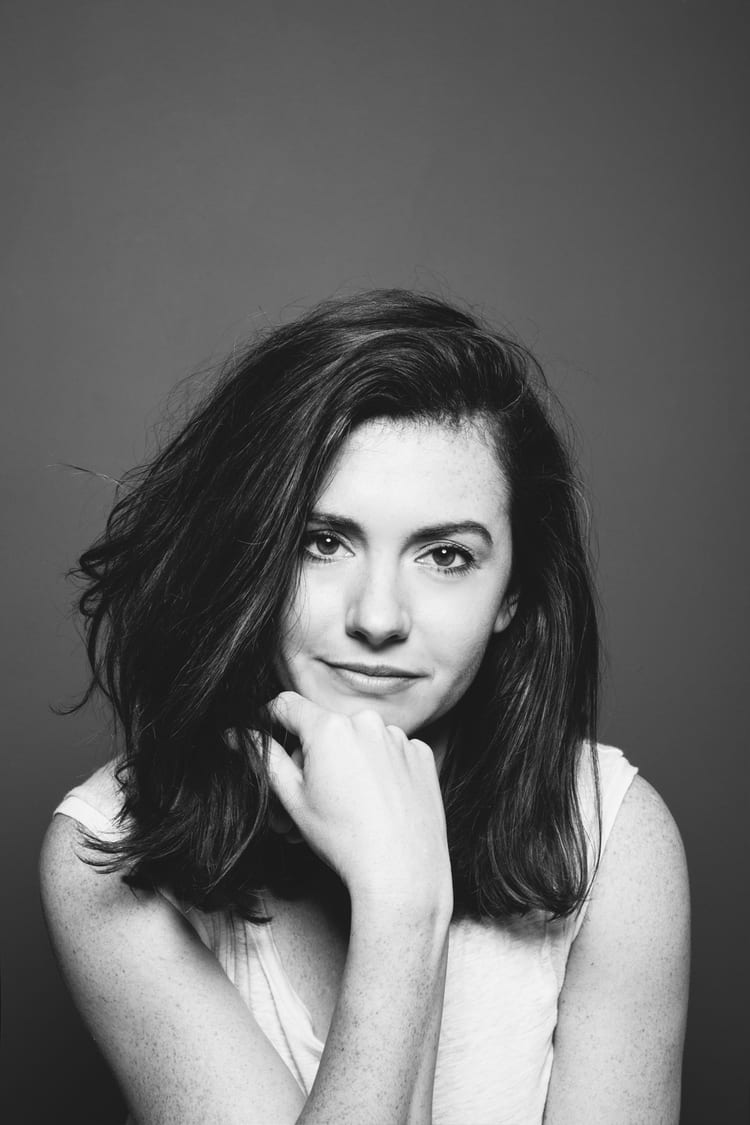 Kate is currently learning to play the Ukulele, much to the despair of her husband, kids, and dogs. Follow her on Instagram at @witanddelight_.