There was a lot of testing and trying out new products last month! I started the year invigorated and inspired by my new mindset around budgeting. Making purchases has become a really exciting thing that's thoughtful and focused on buying the things I both need and want. It was actually hard to select this roundup of products because we had to leave a few items on the cutting room floor!
Reading reviews, asking questions, and getting suggestions from friends and family has been helpful in identifying what products I personally want to try, and I hope you can consider my review of these items (including a couple of things I watched last month) when you make your own purchasing decisions. All of these things are beautiful, useful, and bring me a lot of joy.

What are the items you tried last month and loved?
Looking for more of my favorite finds? You can find all of my previous posts on this topic here.
---
PROTECT
BAGGU Fabric Mask Set
$32
Happy masks in happy patterns that are comfortable, easily adjustable, and don't feel restrictive when talking. I wish I would have purchased a set sooner.
---
HIGHLIGHT
Hourglass Highlighting Stick
$42
This. Stick. Rules. I have messed up the application of highlighter in the past, and this stick has the perfect width and angle for a cheek highlight that even the most unskilled can master on the first try. I swipe from above my upper brow around to the apples of my cheeks, just above the bone line. Then I just blend in with a brush. It's easy to use and you can take it with you on the go. Not that you'll need it, because it lasts all day.
---
WEAR
Hill House Home Tartan Nap Dress
$125
It needs to be said again: this dress is AMAZING. It's flattering, forgiving, and comfortable. I will buy another one in a summery pattern just to be sure to have it in my rotation all year long. If you are a mother, or looking to buy clothing that is forgiving through weight fluctuations (a normal part of being human!!!), this is a great dress for you.
---
CLEANSE
Farmacy Green Clean Cleansing Balm
$34
I've tried cleansing balms in the past but was never blown away by them. Considering how dry my skin is, I wanted to give them another try this year. I have been double cleansing at night, so starting with something that really gets all the makeup off my skin without drying it out was ideal. After reading reviews on Sephora, I decided to give this one a try and it was wonderful to use right out of the gate. It melts into my hands quickly, works hard to remove all my makeup (even stubborn mascara), and leaves my skin feeling both moisturized and super clean.
---
WATCH
Ted Lasso on Apple TV+
Included with an Apple TV+ Subscription
The world really needed this show this year. Joe and I kept raving about how it was corny and silly but still really meaningful and deep. It felt like that warm hug and unifying message that was missing so often in 2020. It's a nice escape that doesn't leave you with a streaming binge hangover.
---
SHINE
FENTY BEAUTY Gloss Bomb Lip Cream
$19
Shiny and creamy and not at all sticky. I love this product!! The color I have (Fenty Glow) is a true universal nude—it looks great on all skin tones!
---
CAFFEINATE
Fellow Ode Brew Grinder
$299.99
I have been saving up for this grinder. It is both gorgeous and useful, giving you total control over the type of grind you need for all types of coffee brewing methods. My favorite thing about this grinder, aside from its looks, is the infographic located inside the lid of the bean dispenser. It gives you guidance on finding the ideal grind for your method so you can perfect it to your liking.
---
MASSAGE
Facial Massage Exercises from Lisa Eldridge
Free
You don't need fancy rollers or tools to benefit from facial massage. I miss getting facials so much, mostly for the massage! I hold a lot of tension in my jaw, and had never thought to massage my face myself to find relief—that was until I found this video, which walks you through simple facial massage exercises. Facial massage is also a great way to increase blood flow and regeneration in areas where we need it, so it's a win-win. (For more insight, you can read this article from The New York Times.)
---
Editor's Note: This article contains affiliate links. Wit & Delight uses affiliate links as a source for revenue to fund operations of the business and to be less dependent on branded content. Wit & Delight stands behind all product recommendations. Still have questions about these links or our process? Feel free to email us.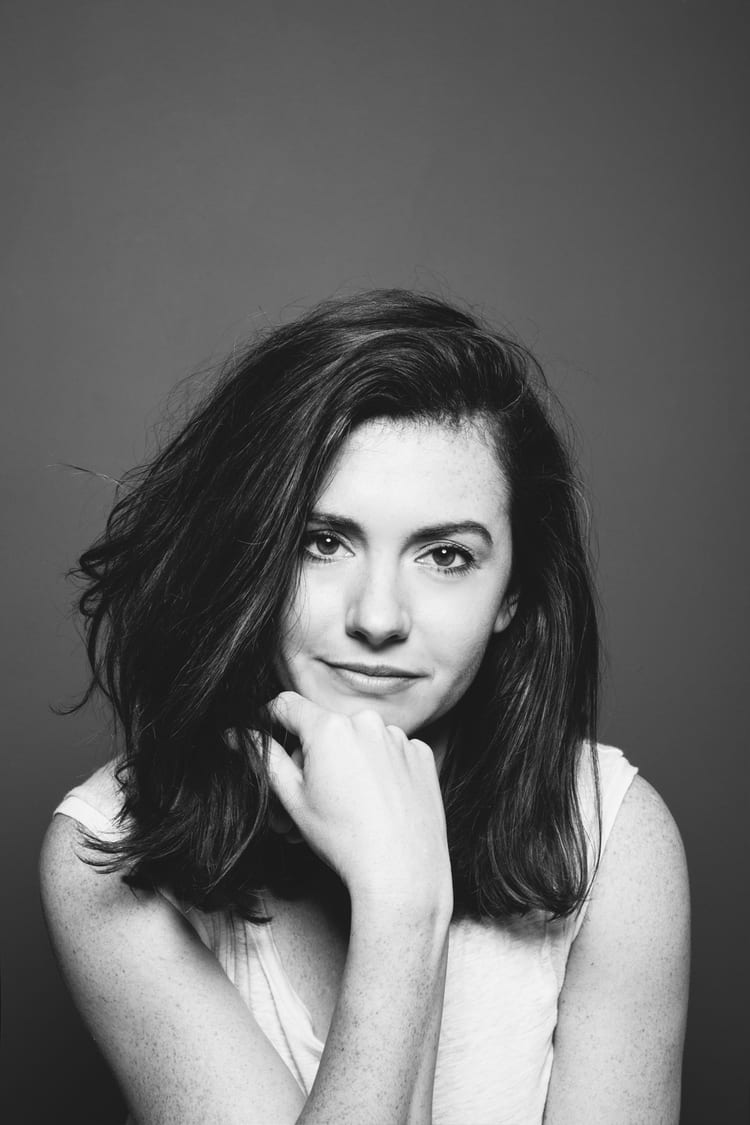 Kate is currently learning to play the Ukulele, much to the despair of her husband, kids, and dogs. Follow her on Instagram at @witanddelight_.