It hasn't gotten easier to prep meals for my family, WITH my family. As they get older, the kids have more opinions and more opportunities to get into mischief, which is a blessing, mostly, but also kind of a curse at mealtime. I have waited for the day cooking with my kids would be pleasurable for all parties involved, and I'm happy to say that one of my kids has started to take an interest in my favorite hobby this month. It'll stay in my memories forever, seeing Bennett run outside with spoons in hand to tell her family dinner was ready.
In a month where my personal life felt mostly unremarkable, writing down what I cooked reminds me that life is made up of the mundane. Isn't it wonderful how food, no matter how simple or average it may be, can connect us to memories?

You'll find five of my favorite meals from March below. Tell me, what did you make this month and love? Simple recipe ideas are always welcome!
---
01
Brown Butter Potato Salad
---
I made a similar recipe to this for Cookbook Club a few years back and it continues to be my favorite way to enjoy potatoes. I love the zingy tang of capers and lemon juice and, in mine, I add pickled jalapeños and dill, which makes this a great twist on a dish many of us relate to summer picnics, where you can barely see the potato through soupy mayo.
---
02
Tacos a la Birdie
---
You can make tacos out of nearly anything. The other night we had some steak ready to be grilled and Birdie wanted to spend time with me. So, I raided the fridge for what would pass as appropriate taco toppings and I asked her to help. She put cheese, limes, and other toppings onto a lazy Susan with gusto, delighted to be involved. It kept her busy for an hour, and she was so excited she set the table!

This really isn't a recipe, just a reminder to keep the fridge stocked with tortillas, salsa, and cheese. This blog post is a great guide to using leftovers for tacos!
---
03
Seared Mushrooms on Sourdough
---
The other day I realized we didn't have much in the way of dinner available, but I did have some nearly "past edible" mushrooms that needed to be rescued. I remembered how delicious they are when seared properly so they get crisped on the outside. I had some leftover sourdough bread and a lot of garlic available. It made me crave this Gjelina recipe, but knew I had to make it simpler.

So, I minced the mushrooms and sautéed them for a bit, then added a little water to some sour cream to make it the consistency of crème fraîche. After it started bubbling, I added a glug of the white wine I was drinking and let it thicken. Then I topped the toasted bread with mushrooms, then drizzled it with the sauce. It deserved a chef's kiss! If you're looking for more guidance, here is a link to a recipe that's similar to what I made.
---
04
Elevated Ramen
---
Last year I bought a ridiculous amount of ramen noodles. Worried about supply chain issues due to the pandemic, I knew I could get creative with ramen over and over again if need be.

One of my favorite ways to use the college dorm room staple is to cook the ramen in some curry paste, coconut milk, and chicken broth. Once the noodles are softening, I squeeze in a lot of lime and crushed red pepper. This pantry meal alone is satisfying, but you can also add chopped ginger to the milk if you want to add more complexity to the flavor. For even more of a delightful zing, add fresh basil right before eating, along with some thinly sliced jalapeños. You can use this recipe as a starting point.
---
05
Wedge Salad
---
One meat I can always count on my kids eating is bacon. I always have a pound on hand, and it really comes in handy when I don't feel like cooking but am craving something delicious.

When I was pregnant with Bennett, I craved wedge salads—the kind you would get at a supper club with iceberg lettuce in the palest shade of green, big, crumbly chunks of thick bacon, and cherry tomatoes, all dolloped with blue cheese dressing. It's easy, it's nostalgic, it's refreshing, it's satisfying. Try it out!
---
Want more easy recipes? Find four of my favorite simple meals from February here.
---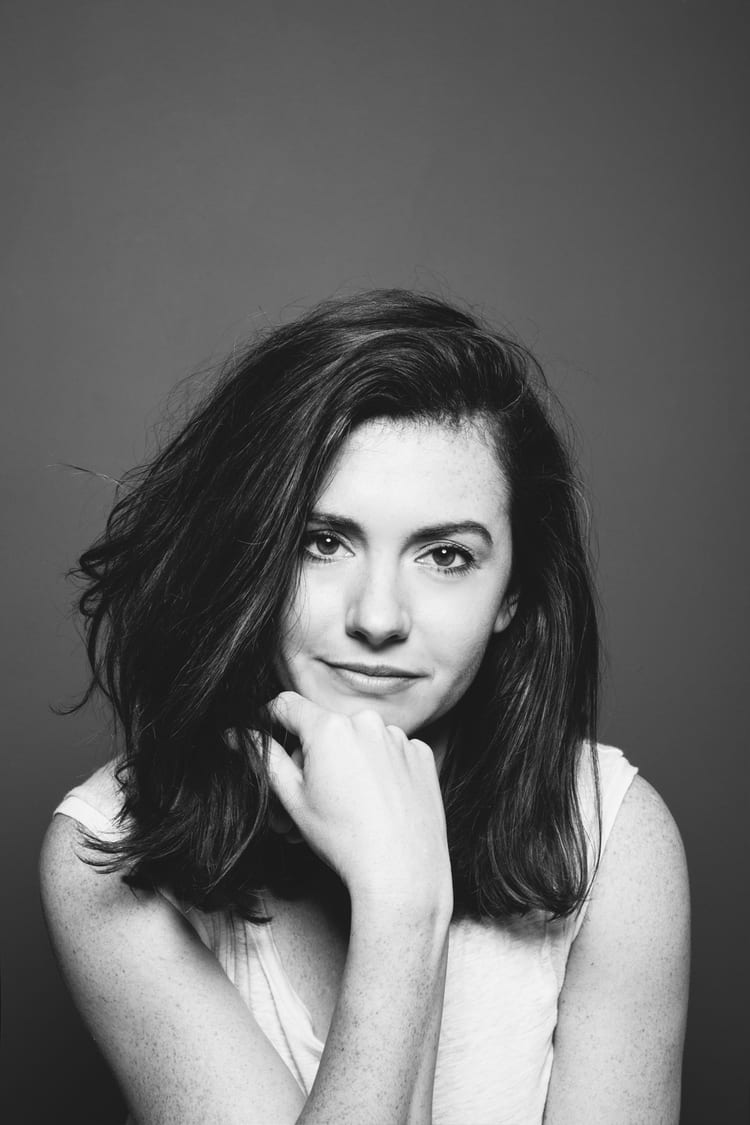 Kate is currently learning to play the Ukulele, much to the despair of her husband, kids, and dogs. Follow her on Instagram at @witanddelight_.