You've heard the joke before: Wasn't it JUST March!? HAHAHA……ha.

Well.

February is over and we're officially a year into staying at home. It may not even be worth recognizing, unless you've been really confused about why you've felt EXTRA low energy and irritated lately. I, for one, am finding my optimism reserves running dangerously low. And yet, even as I wait and wait and wait for my turn to receive the vaccine, life moves forward and, thankfully, there is Derry Girls waiting for me in my Netflix queue to brighten my mood.

As we continue to live in these incredibly strange and trying times, we've gotta keep our eyes peeled for the little things that help to switch up our routines, change our mindsets, and bring us joy, even if only in small increments at a time. Today I'm sharing a couple of the things that brightened my days in February, from the aforementioned Netflix series, to a wavy green wall mirror, to a book that's completely shifted my view of what it means to have compassion.
Looking for more of my favorite finds? You can find all of my previous posts on this topic here.
---
BRIGHTEN
Topicals Faded Brightening and Clearing Gel
$36
Topicals was created by women of color who grew up with visible skin conditions and wanted to create products that worked on all skin types. Topicals products are science-backed with formulas that are rigorously tested and meant to treat a variety of skin conditions, from acne to rough skin texture to sun damage. I've been testing product swaps for my A313 Vitamin A Pommade because it's getting harder and harder to find suppliers in the U.S., and Faded by Topicals was the winner…but it is unlike any serum I've tried. It smells a bit funny, pungent, and stinky almost. Some say the scent resembles sulfur. BUT I've seen visible fading of a very prominent acne scar that retinol couldn't take care of, along with a smoother jawline and forehead. The smell might be strong enough to turn you off, but the results are worth it IMO. Faded often sells out so if you want to try it, stay up to date via the Topicals social accounts or emails.
---
READ
Radical Compassion by Tara Brach
$18
This book really is a deep dive into what compassion is and what it isn't, all while teaching you how to look inward and offer open arms of acceptance to yourself, in whatever emotional state you might find yourself. The book was so impactful for me I slept for sixteen hours after completing it. While reading it, I had so many shifts in how I connect the feelings in my body to the thoughts in my head. Reading it felt like putting on glasses, and my world looks more in focus now.
---
RELIEVE
Equilibria Relief Cream
$58
My new nighttime ritual is focused around a sorely neglected part of my body—my FEET. I don't like wearing socks to bed, and the last thing I want to do is slather a thick cream on my feet and cover them up. One night I opened my drawer to apply Relief Cream to a sore part of my neck and had the idea of rubbing it into a sore area on my foot arch, and WOW. The sensation was so relaxing, warming, and brought a lovely element to my massage routine. I slept like a baby. Now I do this a couple of times a week, and I'd highly recommend it! I think the CBD component may also help with the added sensation of sleepiness that tends to follow.
---
DECORATE
Urban Outfitters Waverly Wall Mirror
On sale for $59 (originally $69)
This mirror provides a cute little accent for a bit of color and modern quirk in any area of your home. I put it in my entry (see hero image at the top!). 10/10 would recommend. And if you're not into green, two other neutral colors are available as well!
---
WATCH
Derry Girls on Netflix
Included with Netflix Subscription
This show made me laugh in ways I hadn't in quite some time. It's set in Northern Ireland in the 90s (a time period when I'd visited Ireland and knew families who lived there). The juxtaposition of teenage problems set during a time of such unrest is both nuanced and darkly comedic. If you liked Bridgerton, the actress who played Penelope Featherington (the wildly talented actress Nicola Coughlan) costars as the goodie two-shoes Clare Devlin. It's an absolute gem of a show (but consider watching with the subtitles on!).
---
BLUSH
NARS Liquid Blush
$30
This blush makes you look alive, even when you feel at your absolute worst. I wear the color Orgasm (the wildly popular color I've worn at one time or another for the past fifteen years). A little goes a long way, and once you get the hang of it, it's really easy to use. I put one dab on my hand, swirl it a bit with my ring finger, and lightly pat it on my cheeks. Then I used a brush to buff it in. You look flushed in the best way without looking like you've got a ton of blush on.
---
GROW
9-Herb Window Garden
$40
This window garden set just came in the mail! I'm so excited that growing season is upon us. It ships ready to plant with seeds, markers, and containers included. The kids can't wait for signs of life to appear.
---
Editor's Note: This article contains affiliate links. Wit & Delight uses affiliate links as a source for revenue to fund operations of the business and to be less dependent on branded content. Wit & Delight stands behind all product recommendations. Still have questions about these links or our process? Feel free to email us.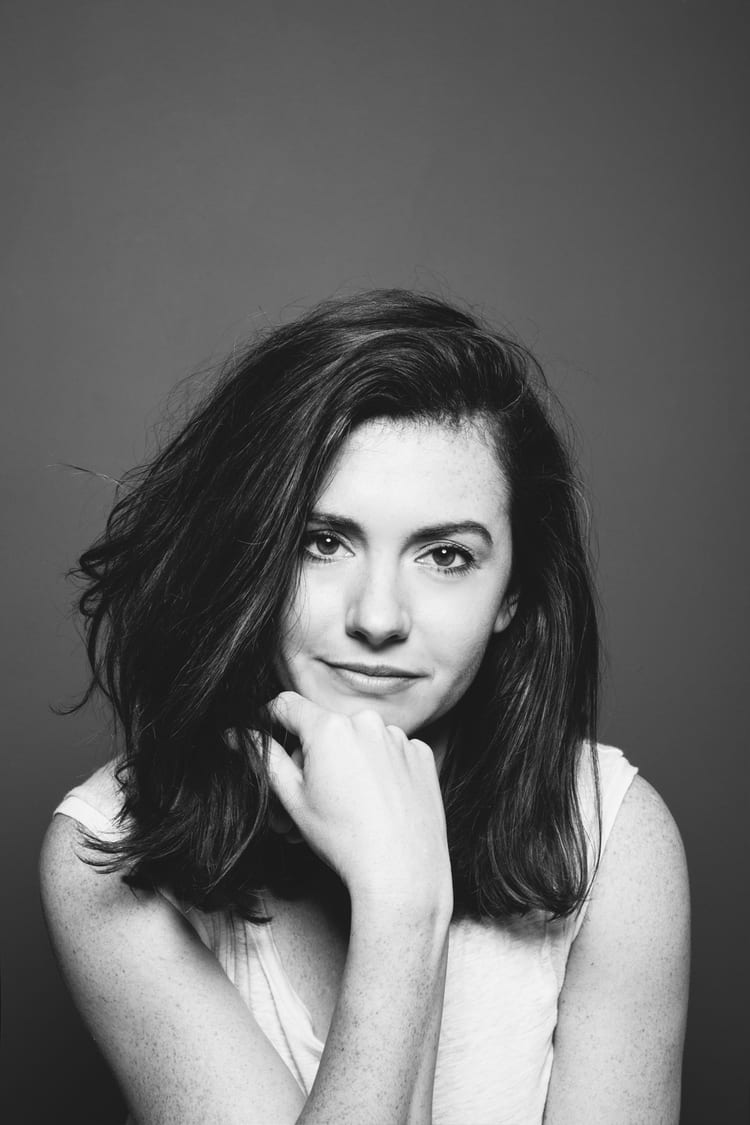 Kate is currently learning to play the Ukulele, much to the despair of her husband, kids, and dogs. Follow her on Instagram at @witanddelight_.