Looking back at this list of things I loved in July, I can see clearly that last month was, for me, all about finding my creative mojo again. It was about getting back to creating, taking classes, watching visual eye candy, and reading words of poetry that paint a moving picture.

I hope these suggestions bring you a little joy, a lot of color, and some relief. We're on the second half of a really bizarre year yet again and, thankfully, we can still find a little refuge in moments of beauty, comfort, and community.

Looking for more of my favorite finds? You can find all of my previous posts on this topic here.
---
DECORATE
Jungalow: Decorate Wild by Justina Blakeney
$28
This book is like getting a peek into Justina's brain. She breaks down her design advice in ways that are so digestible. It's part travel guide too, which I love. Justine sees beauty in the world I often overlook, and it is a joy to lose yourself in this book.
---
WEAR
Summersalt Effortless Shorts
$65
I bought the pants in this same style, which are unfortunately now sold out but, luckily for us, there is a shorts version as well! I've worn this style to the pool, for lounging, and for going out to lunch. These are versatile and the color is a gorgeous blue. Spending money on loungewear is hard for me, but I'm so glad I sprung for this style.
---
READ
I Hope This Finds You Well by Kate Baer
$11
Kate Baer captures the adolescent age of the internet so well. This book is one my heart needed. Preorder it now and be delighted when it arrives on your doorstep this fall, OR order it as a gift!
---
ORGANIZE
BAGGU Pouch Set
$34
BAGGU has really great sets of travel bags that come in a variety of fun colors. I have this pouch set and find it's perfect for organizing your tote bags as well! The largest size fits an iPad and book, and the others are great for storing pens and pencils, power cords, and skin-care products you want to bring with you on the go.
---
WATCH
Full Bloom on HBO Max
Included with an HBO Max Subscription
This is my favorite lighthearted show right now. I immediately signed up for a floral design class after watching it all the way through … TWICE. It is visually stunning and leaves you feeling warm and happy, similar to the way I feel after watching The Great British Baking Show.
---
RELIEVE
Blume Cloud 9 Cramp Oil
$18
I was gifted a little box from Blume and was immediately curious about this cramp oil product, mostly because of the name. I tested it out right away and found the scent is really unique, similar to that of the perfumes I like to wear (earthy with a bit of citrus). I brought it with me on a stressful trip recently and it really helped provide relief! Check it out if you are interested in aromatherapy and/or are seeking relief for premenstrual symptoms. It is easy to take on the go or keep next to your bed.

P.S. This is not sponsored, but I do have a discount code from the brand if you're interested in purchasing this product! Use code WIT15 for 15% off sitewide (expires September 30, 2021).
---
LISTEN
Exit Scam Podcast
Included wherever you listen to podcasts
I listened to this podcast on my way home from Chicago recently and found it to be a fascinating story about a man who died in India on his honeymoon. The twist? He was responsible for hundreds of millions of dollars in crypto-currency that his clients had entrusted to his Bitcoin exchange—all of which was now missing. If you don't know the story, listen to the podcast. It will have you thinking about what you really know about the people in your life, and how easy it can be for people to give you only the version of themselves they want you to see. I have a feeling there will be more updates on this story in the future!
---
Editor's Note: This article contains affiliate links. Wit & Delight uses affiliate links as a source for revenue to fund operations of the business and to be less dependent on branded content. Wit & Delight stands behind all product recommendations. Still have questions about these links or our process? Feel free to email us.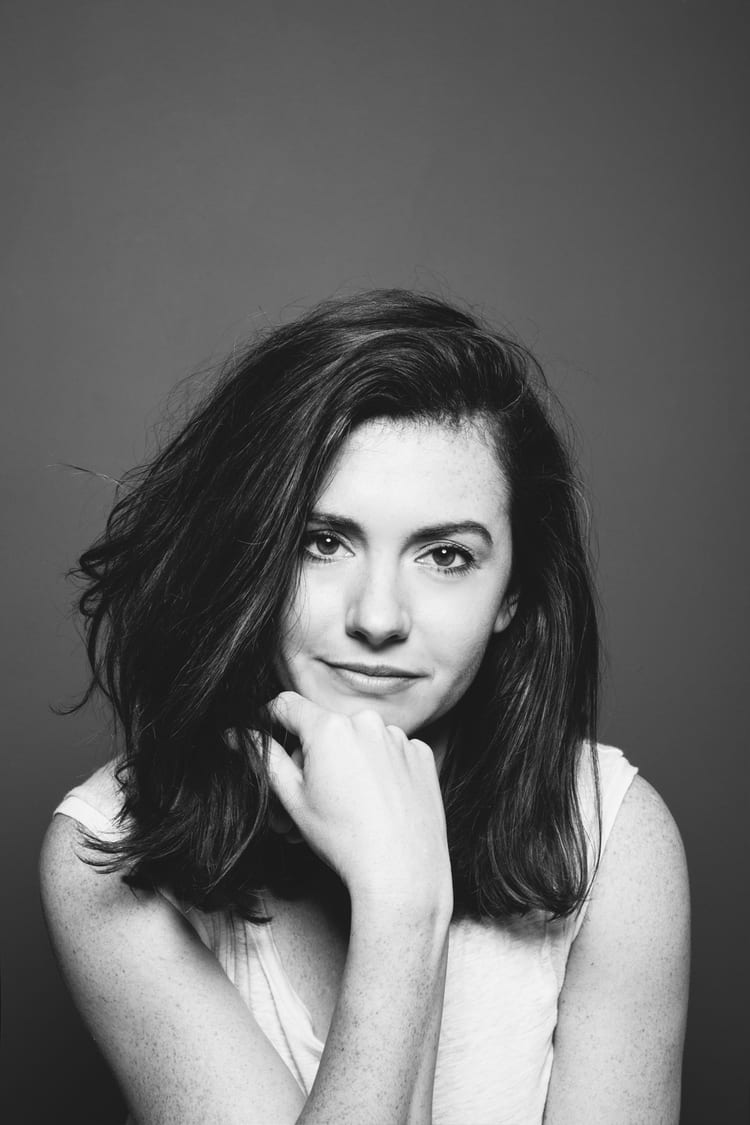 Kate is currently learning to play the Ukulele, much to the despair of her husband, kids, and dogs. Follow her on Instagram at @witanddelight_.