Fall has always been a time of change for me. Our household schedule is changing even more this year as both kiddos are starting school! It's a HUGE transition for us and we've started a new routine to prepare all of us for it. Each night, we set out the kids' clothes for the next day, make sure their backpacks are ready to go, and put them to bed at 8 p.m. I'm doing my best to lead by example and prepare in advance for my days too (my bedtime is a little later, however).
To help myself look forward to bedtime (and as a reward for modeling good behavior), I treated myself to new Luxe Sheets from Brooklinen. These Luxe Sheets from Brooklinen are buttery-smooth and are incredible to slip into after a long day. With over 50,000 5-star reviews, you know these sheets are amazing.
What do you look for when you are shopping for sheets? Thread count? Material? A good thread count is excellent, to be sure (480 on the Luxe Sheets!). Still, from envelope pillowcase enclosures (no more pillows escaping in the night) to button and tie duvet covers, Brooklinen has considered the little things that matter when creating their sheets.
Here are a few tips to keep your bedding fresh for years to come.
Change your sheets at least every two weeks (pillowcases even more often!).
We are a family of six (two adults, two kids, two dogs), so we are a once-a-week strip the beds kind of family. Pro tip: Purchase extra sheets and pillowcases so you can swap them out instantly.
Wash your bedding in cold water.
Hot water can shrink your bedding and fade color over time. Pro tip: Skip the fabric softener and add 1/4 cup of white vinegar to soften fabrics naturally. I add a few drops of lavender essential oil to mask the vinegar smell.
Tumble dry low for the least amount of time possible.
This is trial and error, but it's best not to overdry sheets, as they could shrink.
Remove your bedding immediately and make your bed right away.
I have never been one to iron or steam sheets (unless it is for a photoshoot, mind you), but the best way to avoid wrinkles is to make the bed immediately. Brooklinen's sheets are already wrinkle-resistant, but it's a good rule of thumb for any bedding. (Brooklinen has also made making the bed a little bit easier with "short" and "long" tags on their sheets. It's a small thing, but it makes my day.)
Mist with your favorite essential oil spray.
After the bed is made, I like to spritz a little bit of bergamot rose essential oil mist on the sheets. It's a lovely little treat to peel back the covers at night and be surrounded by this heavenly scent.
My last piece of advice: Make your bed as soon as you wake up. I think it's a chore too, but there is truly nothing better after a long day than coming into the bedroom and climbing into a made bed.
Enjoy!
---
Brooklinen products featured:

---
Editor's Note: This post was sponsored by Brooklinen. The compensation we receive in exchange for placement on Wit & Delight we use to purchase props, hire a photographer, write/edit the blog post, and support the larger team behind Wit & Delight.
While compensation is received in exchange for coverage, all thoughts and opinions are always my own. Sponsored posts like these allow us to continue to develop dynamic unsponsored content. Thank you for supporting our partners!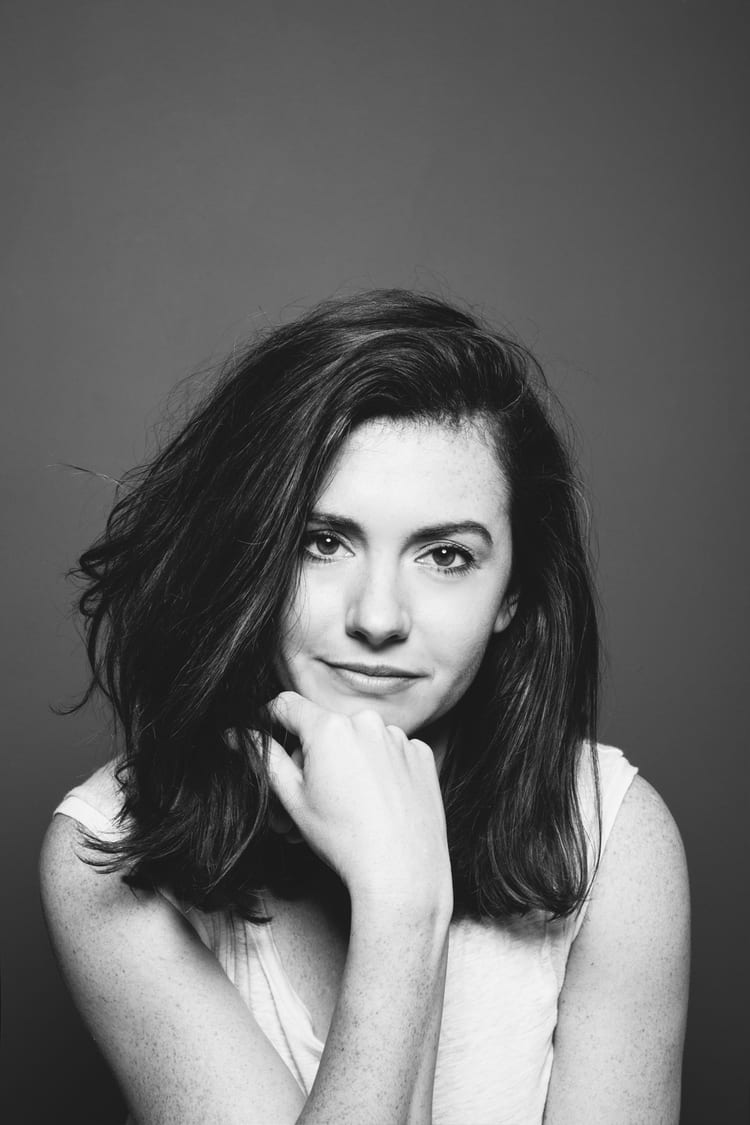 Kate is currently learning to play the Ukulele, much to the despair of her husband, kids, and dogs. Follow her on Instagram at @witanddelight_.