My friends, it was hard to select only fourteen items for the annual roundup of my favorite things from the entire year. I tried so many practical, beautiful, and even frivolous items in 2021 and these are the crème de la crème. Each of these items would make a great gift, whether for someone in your life or for yourself.

You'll find plenty of info below about why each item made the list, but please feel free to leave a comment if you have any additional questions! I'm happy to answer them.

You can find all of our guides saved here for your current and future gifting needs. Thank you for browsing and shopping with us this year! It's truly so appreciated.

---
This is a design book I love to go back to again and again, not only for the stunning pictures but also because of Beata's design philosophy. Whenever I feel stuck or find myself second-guessing a design decision I already know I want to do, this book encourages me to march to the beat of my own drum. Flipping through its pages reminds me that I love homes that are personal and reflective of the people who live there. This is a wonderful book for any design lover to have on hand.
---
I love that these pouches lay flat so they're easy to store, and because each set includes three versatile sizes, these come in handy for tons of different uses. They're easy to clean, are available in a number of fun colors, and would make a great gift idea!
---
I love the dual-purpose nature of this product. It's not messy to apply and the pigment really lasts throughout the day! This tint gives your face a bit of color and life, even on days when you don't want to apply anything else.
---
Whenever I don't know what to cook, I go back to this book for inspiration. It's provided a whole new approach to my daily and weekly cooking routines, has changed the way I approach food scraps and waste, and has encouraged me to be a bit more of an impromptu chef. I lent this book to my brother and promptly bought a second copy to have on hand! It's one I come back to time and time again.
---
I've mentioned this chili olive oil numerous times throughout the year and it's because it really is that good. It takes a standard dish (or leftovers!) and truly kicks it up a notch. It's not spicy but more so a little smoky with a hint of chili.
---
Say hello to my favorite underwear. The fabric is breathable and light and holds up so well wash after wash. I also really love the cut; it offers coverage with a flattering high-cut style. It's underwear I feel great in, even with the after-effects of a C-section.

P.S. If you're on the CUUP site, take a peek at their bras too! I love their plunge bra—it's supportive, lays seamless under clothing, and the sheer mesh fabric is truly durable.
---
This highlighting stick instantly adds the ideal amount of luminosity to my face and is really easy to blend. I always replace it before it runs out because I don't want to go without it!
---
This bar is my secret tool whenever I spill something on clothing. In my experience, it gets stains out better than a Tide pen, and it leaves a lovely scent in its wake too. I'll also use it to get a "dingy" appearance out of clothing. I don't wash my sweaters too often and sometimes the ends of the sleeves start to look a little drab—using this product really gives my knits new life.
---
This lip treatment is one of those things I never want to go without. My lips are naturally really dry and I didn't know what it felt like to have consistently soft lips until I starting using this. I apply it at night before bed and in the morning before I put on lipstick.
---
I've been using this face mask twice a week since it started getting cold outside. I'll put it all over my face, then put my face over a steamer for five minutes (I use this one!). I find it really locks in moisture, and after my experience with dermatitis this fall, I'm now a lot less focused on exfoliating and a lot more focused on moisturizing.
---
This fountain pen is my favorite thing to write with. I love the weight of it and the sleek design. It makes the novelty of putting pen to paper even more enjoyable.
---
I love this product so much I dedicated a whole blog post to it. I use it once or twice a week and find it noticably improves the shine, bounce, and smoothness of my hair. For anyone seeking improved shine, consistent texture, and more moisturized hair, I'd recommend giving this a try!
---
Anytime there's a stain (on flooring, countertops, tile, you name it!) I think I can't get out, I put some soap on one of these brushes, do a little scrubbing, and voilà! The stain is gone. The small size of these brushes makes it easy to get to hard-to-reach spots, and the strong bristles are really durable.
---
This bodysuit is a great basic to have in your closet! You can wear it on its own with jeans or as a layering piece. It's incredibly flattering and has really held up well over time!
---
Editor's Note: This article contains affiliate links. Wit & Delight uses affiliate links as a source for revenue to fund operations of the business. Have a question or want to learn more about how we use affiliate links? Shoot us an email.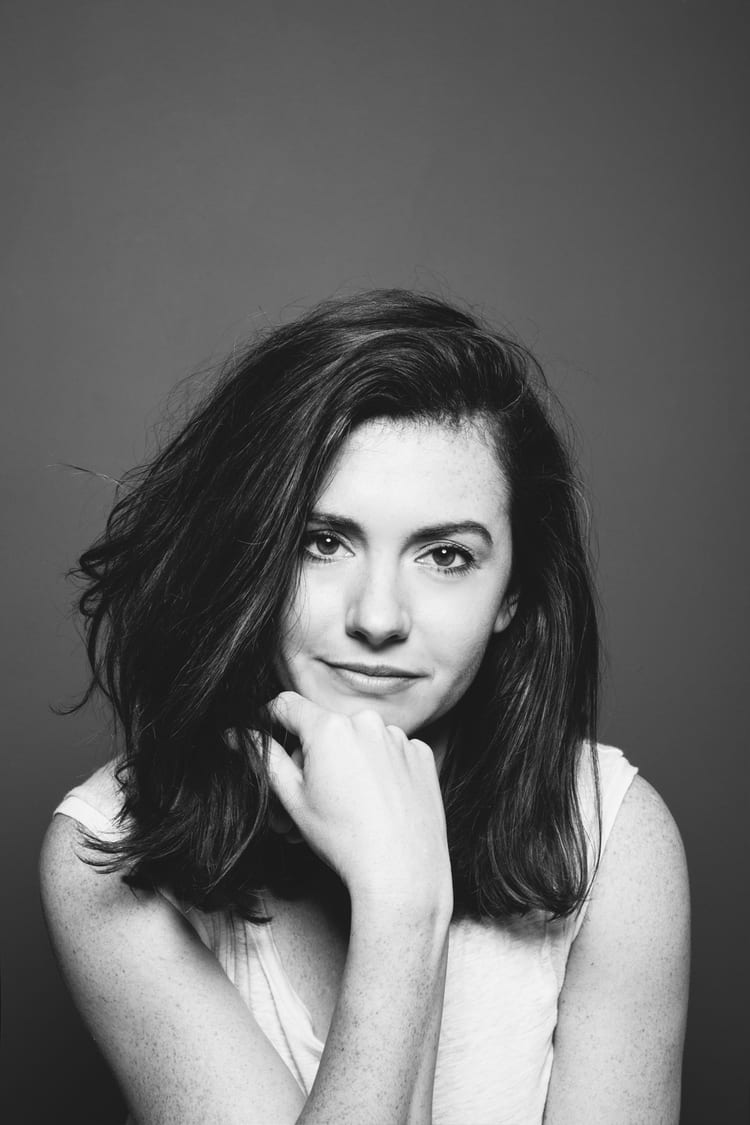 Kate is currently learning to play the Ukulele, much to the despair of her husband, kids, and dogs. Follow her on Instagram at @witanddelight_.