We recently made a couple of changes to one of my favorite rooms in the house: the kids' room!

We were approached earlier this year by Domino about doing a feature about the kids' room and bathroom. (The feature went live on Domino this month—you can view it here!) We've kept the room under wraps the past couple of months and made a couple of updates to it in that time period. I'm excited to share what we updated with you!
Kids' Room Design Updates We've Made in 2022
The primary changes we made to the kids' room in 2022 were adding a new red overhead light (purchased at a local architectural antique store) and adding art to the walls.

The art in particular was a missing piece of the puzzle I was really happy to find. The pieces we ended up adding really complement the design elements that were already in place in this room.
How I Selected the Kids' Room Art
Art was a large part of this room coming together for fundamental design reasons. I took a couple of primary things into consideration when deciding on art for this space. These were a few of the things I kept front of mind:

1. I wanted to balance the kids' personalities and what they liked with art that complemented the existing design of the room. I wanted to use the art to continue to create a room that encourages play and feels special to them.
2. One of the big goals I had was finding art that balanced out the wallpaper. In person, the stripe pattern can feel really busy and it can be a lot to look at straight on. I wanted to bring in art to help break up that pattern.

3. Aesthetically, I was looking for big-impact, large-scale pieces that had a graphic nature and could visually divide the large space.
3 Tips for Choosing Kids' Room Art (Or Art for Any Playful Space)
If you're selecting art for a kids' room (or any playful space) in your own home, these are a couple of things I'd recommend keeping in mind.
1. Consider the story.
I like finding pieces that could prompt a story about their supposed history or meaning. This kind of art is particularly fun to chat about with the kids. One of the pieces we brought into the room is of a moon explorer and looks both retro and futuristic.
2. Look for interesting shapes.
I love art that highlights interesting, unexpected shapes. It seems to spark the kids' imaginations and it makes a design statement too.
3. Complement your existing color palette.
When it comes to color in design, I find that kids' rooms tend to be more color-specific and more whimsical in this way. We selected a couple of pieces of art for their space mostly based on the color palette and how it played with the green, yellow, blue, and red colors already in the room.

Most of the art we added was from Minted. One nice thing about Minted in particular is that, with some of their pieces, you can adjust the color palette to one of several different options online before ordering.
Art Product List
Strawberries Print by Heather Deffense via Minted (gifted)
Goose Print by Elliot Stokes via Minted (gifted)
Moon Explorer Print by Ed Hogan via Minted (gifted)
Two Liter Ship Print by Elliot Stokes via Minted (gifted)
Geometric yellow and pink art, previously purchased from Uprise Art

Additional product sources for this room can be found on our Shop My Home page.
Editor's Note: This article contains affiliate links. Wit & Delight uses affiliate links as a source of revenue to fund operations of the business and to be less dependent on branded content. Wit & Delight stands behind all product recommendations. Still have questions about these links or our process? Feel free to email us.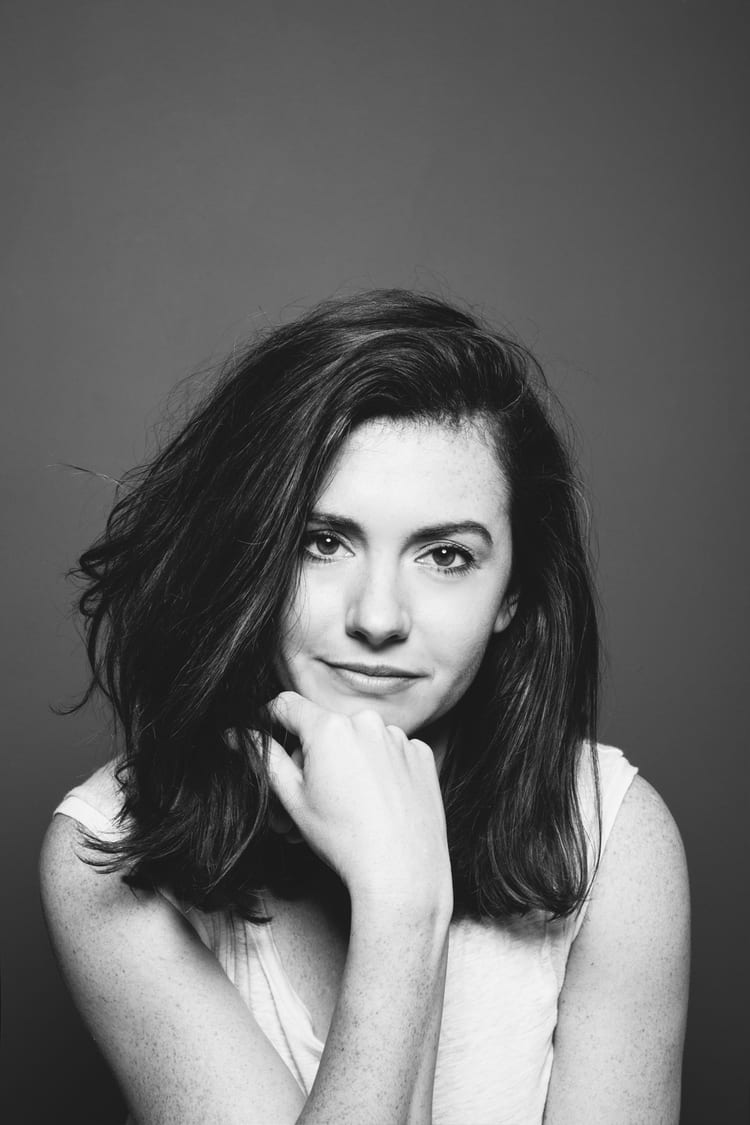 Kate is currently learning to play the Ukulele, much to the despair of her husband, kids, and dogs. Follow her on Instagram at @witanddelight_.