The holiday gifting season continues! While we've published our holiday gift guides on the blog, I'm also putting together a few additional "mini gift guides." These mini guides will include gift ideas for some of the more specific, hard-to-pinpoint gifting dilemmas many of us tend to encounter.

These gift guides will be shared each week on the W&D Instagram Stories. As we go, I'll also be adding each mini gift guide to this blog post, so you can easily refer back to them all in one comprehensive list.

Thank you for shopping through our links and supporting Wit & Delight!
Wit & Delight 2022 Mini Holiday Gift Guides
---
Mini Gift Guide #1: If You're Meeting Your Partner's Family for the First Time
1. Something Sweet to Share With the Group
The experience of opening a box of Vosges Chocolates really speaks for itself, but any sweet treat would be a thoughtful gift. You could bake something or bring something store-bought—anything the group can enjoy together will be appreciated by the host!
2. A Game or Puzzle
Table topics that guide conversations are a great way to get to know each other. Anthropologie has amazing options that are beautiful, age-inclusive, and affordable.
3. Offer to Make Dinner One Night
All you really need is high-quality pasta, a great sauce, and amazing olive oil. This is the time to spend extra on high-quality ingredients. The dish can be simple, but the better the ingredients, the better it will taste. It could also be a fun experience to cook all together!
4. Flowers in a Vase
I think going this route is the safest if you don't know them very well. Florals work for everyone. If you want to make your own arrangement, this class is great for learning how to put it together really well (use code WIT&DELIGHT15 for 15% off). Otherwise, find a local florist who can make something beautiful for you. To make the arrangement a little more special, add ribbon to the vase or choose a vase that goes beyond the standard glass cylinder to give it a more personal touch.
5. Something to Enjoy the Next Morning
There are very few people who wouldn't be excited about a high-quality baked good to enjoy together in the morning. Put it in a cute basket to sit next to the coffee pot and invite people to help themselves. This looks like an amazing muffin mix!
6. Something Special to You
Gifting something that you love or that is special to you will give you an opportunity to connect! I've brought gingerbread sandwich cookies from a bakery in St. Paul. Bringing fresh coffee grounds from a local spot would also be a great little gift. Or, you could bring a wine you know a bit about and share why you enjoy it. You could even bring a beautiful set of candles to light during the gathering.
Mini Gift Guide #2: Gifts for Hosts
1. High-Quality Sea Salt
A simple pleasure that they might not splurge on for themselves.
2. Fresh Bread and Jam From a Local Spot
A thoughtful gift they can enjoy the day after hosting. Pick up a few goods from your favorite local bakery—or better yet, from *their* favorite bakery!
3. Amazing Parm
Look for the nicest Parmesan you can find at the store—even ask the person at the cheese counter what they recommend. Just *don't* buy a bag of shredded Parm!
4. A Candle That's Universally Enjoyed
Here are a few I would love to receive!
5. Wool Socks
These are a few great options!
6. A Bottle of Wine
Bring something you've tasted and enjoyed so you can share a little bit about it. Tie a nice bow to the bottle to make it extra special. I get almost all of my wine from Henry & Son.
7. Your Favorite Cookies
 This is a simple way to contribute to dessert. Stick to chocolate chip or snickerdoodle—something everyone will love. 
Buy frozen Levain Bakery cookies and heat them up in the oven when you're ready to eat them. They really are truly delicious.
If you're local, I love Bellecour's sandwich cookies.
If you're very confident in your baking and want to make something homemade, go for it and bring them warm!
Editor's Note: This article contains affiliate links. Wit & Delight uses affiliate links as a source of revenue to fund operations of the business and to be less dependent on branded content. Wit & Delight stands behind all product recommendations. Still have questions about these links or our process? Feel free to email us.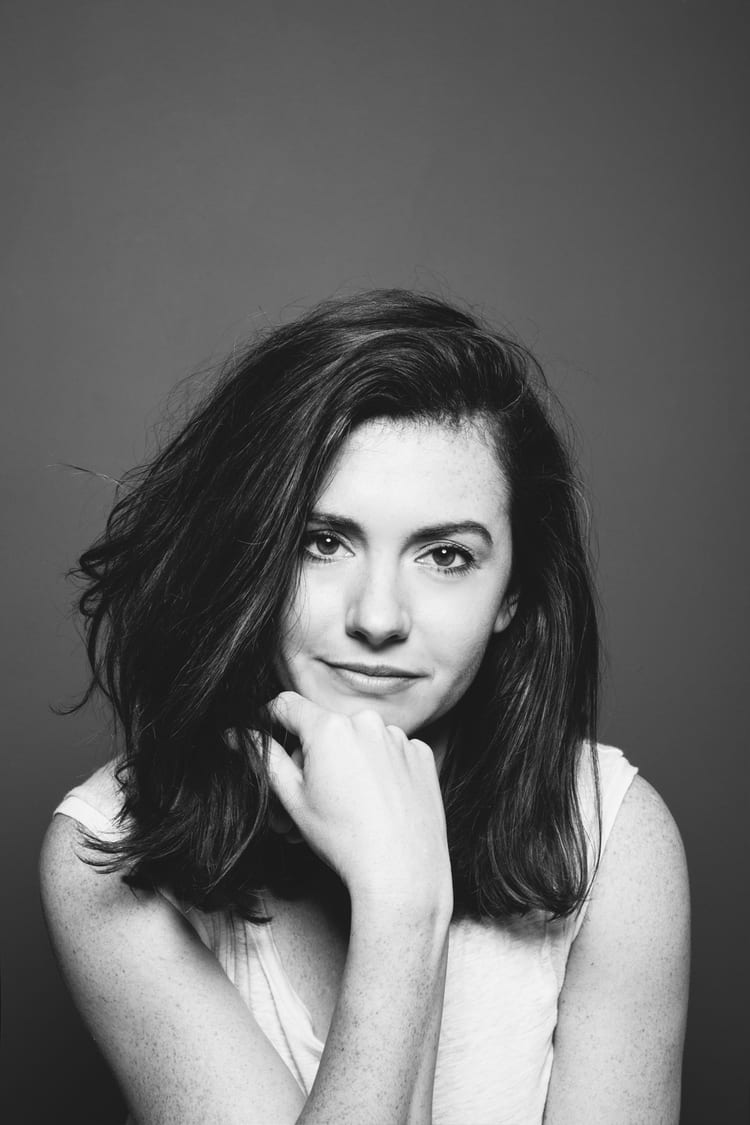 Kate is currently learning to play the Ukulele, much to the despair of her husband, kids, and dogs. Follow her on Instagram at @witanddelight_.