Should you walk into my house before I come home today, you would be able to retrace my every move by the debris left in my wake. My breakfast of eggs (soft scrambled), a side of avocado and a violent shake of hot sauce. You would be able to tell if I had showered and if I had put little (or a lot) of time into my appearance by the pale film of powder dusted across the vanity and the waxy lipstick left exposed. You would piece together the 4 outfits I considered, then haphazardly discarded. Still, there are questions. Why is my bra at the bottom of the stairs? How did one sock end up in the kitchen, and the other in the office?
One's mess can tell an intimate story.
I come from a family of tornados. It's what I know; it's so familiar it's invisible. Since I can remember, my head has shared a likeness to a jar full of bees. A tiny cyclone of ideas and tasks and lists go Ping! Ping! Ping! against my skull, slowly swirling then picking up speed again. They whip around at an erratic pace contrasting sharply against the steady metronome of time. Tick. Tock. Tick. Sometimes, time stops and everything else falls away. I'll hang on to one thought so long that nothing else can be seen or heard.
"Babe? Hi." That's Joe calling my name. He had been telling me about the Big Game last night, and I was hypnotized by a client's email.
And so it goes. We whirl through life, bringing the ones we love along with us.
It takes courage to love someone for all their contradictions because if you're loving fully and giving yourself fully, you're going to encounter something that drives you a little (or a lot) crazy. Many times the hurdles are much higher than dealing with messy socks and dirty plates. For Joe and I, acknowledging my predisposition to tornadic behavior is one step. We're learning how to tame it and become better at forecasting the weather.
If you're different, you've been called many things. Quirky; aloof; special; a problem. Some of us outgrow what restricts blood flow to our prefrontal cortex, and some of us don't. Some of us will find out why were different later on in life. Whatever makes you special, you don't have to be a pop culture stereotype or clinical diagnosis. We're a teachers challenge. We're the life of the party. We're dynamic and impulsive, sensitive and intuitive. We can do things many people cannot.
And yet with all these complexities, it is helpful to remember you are not a problem to be fixed. You have an opportunity to turn what makes you special into your very own superpower.
It's no coincidence the title of this blog post pays homage to Neko Case. Her willingness to wear battle scars as war paint is an inspiration to us all.
To Joe, with Love: Your Tornado
Note: For all the articles written about living with Adult ADHD, it's been hard for me to find one that resonated with my experience. If you or someone you love has this "superpower," I hope it helps you step into their shoes.

This essay is part of an ongoing series dedicated to wellness and mental health advocacy. If you'd like to share your story or experience with us, email us at studio@witanddelight.com

Image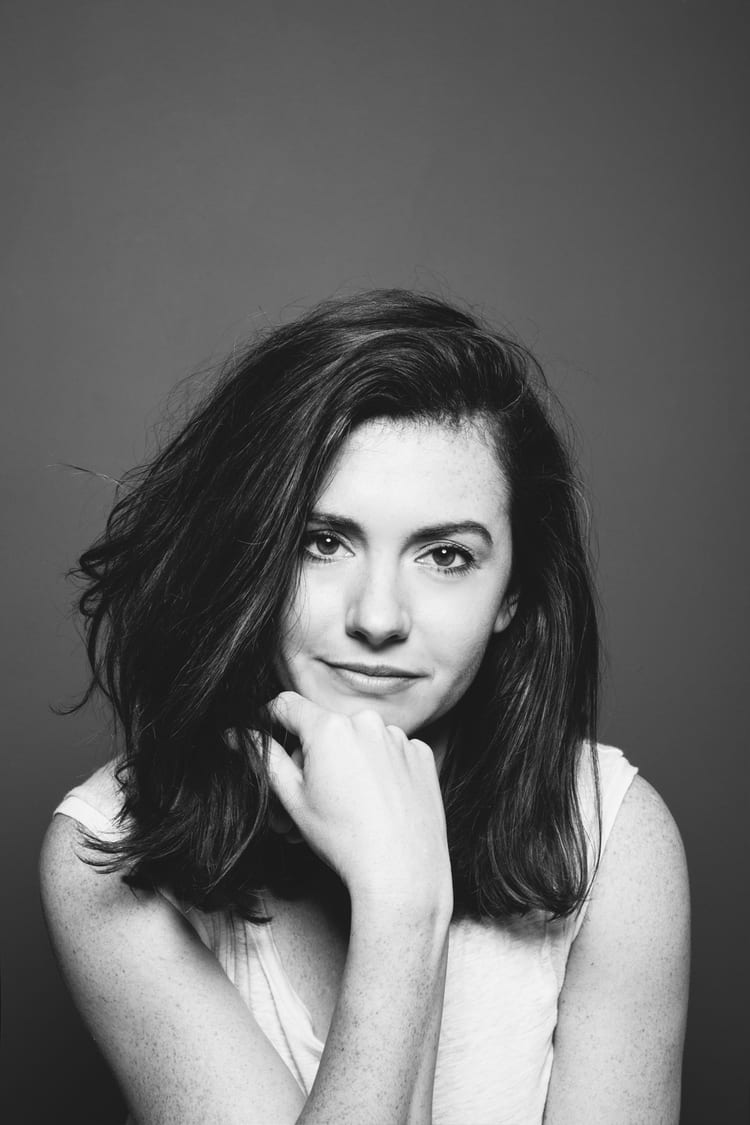 Kate is currently learning to play the Ukulele, much to the despair of her husband, kids, and dogs. Follow her on Instagram at @witanddelight_.