This is the beginning of a series called W&D Renovates. We'll walk you through the ups and downs of our First Floor & Basement renovation project with McDonald Remodeling. Look for the series to continue through the end summer and into fall!
One could say selecting a general contractor is something akin to looking for a great mate. You spend time dreaming and planning and saving and waiting and pinning (if you're anything like me) until you're ready to hand the keys over to someone you trust. This is not something that came easy for me. It's a decision with huge financial impact and if you're not careful, things can end badly. I worried about ill advice, inflated rates, our creative vision being compromised, permits— about all of the unknowns. On top of all that, Joe and I watch wayyyyyyy too much HGTV. Ever notice how the general contractor is always the bearer of bad news? Turns out, it's not at all like that in real life… if you find the right GC.
Without giving any details away (yet), I have to preface this series by saying we've had an extraordinary experience with our contractor of choice, McDonald Remodeling. While I can't take any credit for their craft, service, and professionalism, I can tell you how we came to select the company perfectly suited for this project.
So let's back up.
Now, when I say we suck at DIY, I really mean it. I can decorate and whip up a great meal, but give me paint and power tools and I make things that would look at home here. As you can imagine, the idea of making these MASSIVE updates on our own began to look more like a liability than an investment.
So we started to entertain the idea of hiring a contractor. We had a couple of criteria.
ONE! Willingness to work with a couple who has a strong (and often differing) opinions regarding the design of a space. We wanted to work with someone who not only "got" our vision, but could improve upon it.
TWO! Experience. We wanted to feel completely at ease with the situation, given we know less about remodeling projects than the average DIYer.
THREE! Advice. We only have so much money to spend. We only have so much square footage to improve upon. We wanted to find a GC who knew what the best bang for our buck was going to be, and to help advise us in making smart financial decisions from the get-go.
Once we felt we were ready to start meeting with contractors, we asked friends, family and Instagram to send along recommendations. I had spent some time on Angie's List, in magazines, and on Houzz looking for the right fit before asking friends. Knowing the value of a recommendation, we followed a few leads from a couple acquaintances and some industry experts on Instagram.
This courtship process was a little bit like going on a blind date. (Disclaimer: I've never been on a blind date, but I kind of imagine it being like this.) I had put a lot of thought into the design of the house before hand, pulled images, explained our style, and I really wanted these contractors to get excited about it! Having a set list of non-negotiables resulted in three outstanding candidates. While we had some fantastic options, here's why we ended up hiring McDonald Remodeling:
1. They were straightforward and honest about what was possible and what wasn't right from the get go. It was great to have a clear understanding about the process, about what to expect and offer some great design advice with no strings attached.
2. They listened and took interest in the home's original charm, but didn't let it dictate design decisions that made the house more enjoyable to live in. Old houses can take you back in time, but that doesn't mean you have to live there.
3. We shared similar aesthetics. We chatted about some of the furniture pieces I had acquired over the years and riffed off ideas for the kitchen.
4. They suggested spatial improvements that I couldn't have imagined. The changes they suggested (to be outlined in another post) were so smart and nuanced and baked in experience, Joe and I were blown away. Their team walked us through why certain things weren't worth doing and said it was possible to make changes that other contractors were unwilling to attempt.
5. They appreciated our aesthetic— and improved upon it. If your tastes align, a contractor can offer solutions that you may not have considered. My home is Tudor and my tastes run modern. However, this house doesn't work with a modern floor plans. McDonald knows this, and have come up with some great ways to be true to the home's history while still keeping our design sensibilities in mind.
6. They don't like surprises. Who does when it comes to renovation projects? We've had very little hiccups…in fact, we (the clients) have contributed to most of the surprises by changing our mind re: finishing, fixtures, etc. (Sorry guys!!)
7. They're great communicators. We have this handy little spreadsheet that McDonald creates for managing their projects. I know exactly what is going on at the house at any given time. It's been so nice to have when stopping by to grab this and that. We appreciate the transparency and clarity so, SO much.
8. They were willing to work with our budget, but still let us dream.
Bonus: We really liked them and they seemed to like us, too. It's funny how you get to know the people who work on a big project like this one– I would trust the guys working on our house right now to care for Winnie at this point!
The old saying about marrying not just the individual but entire family holds true for general contractors. Your general contractor is your main contact, but you interact with interior designers, tradesmen, project managers, plumbers, electricians… the list goes on. Depending on your renovation, you may be just about living with these people during the course of the project. Jim McDonald and his entire team have been amazing to work with over the last few months. Susan, Alisa and Chris have made themselves available to multiple phone calls and a whole host of emails, and all have been met with kind words, patience and understanding.
I'm excited to officially kick off our W&D Renovation series with this post and can't wait to show you what we made. Up next: The Before photos!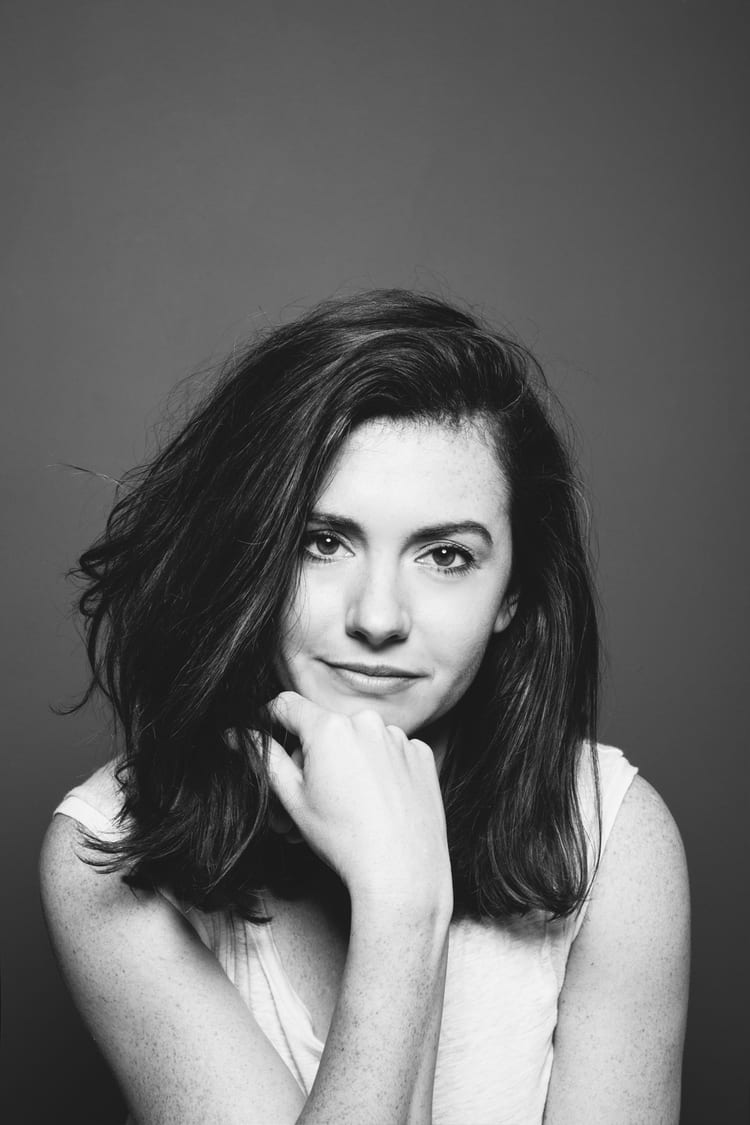 Kate is currently learning to play the Ukulele, much to the despair of her husband, kids, and dogs. Follow her on Instagram at @witanddelight_.