I am at a loss for how to start this blog post so I'll just tell you that my current status is that of a 6.5 months pregnant person. A walking, talking, waddling ball of hormones. Baby or burrito? This is no longer in question. I look decidedly ripe and am feeling all the feels. Joe is so lucky!
I have long thought about how– or if– I would talk about motherhood, pregnancy, and childbearing on Wit & Delight. For many of you, children were/are in your future, no question. For me, it was always a murky subject. At 23, it was a no. At 29, it was a maybe. On vacation shortly before my 32nd birthday, it was an "if we can." For a big heap of reasons that go way, way back, I didn't want to talk about that muddy part of my projected future publicly because I have felt some shame in the presumed selfishness that comes with being all ¯\_(ツ)_/¯ on having a family.
But here I am writing about it, because just as life finds a way, motherhood will find you in the most traditional and untraditional ways. It feels as if I've been inducted into a club and at the same time banished by another. Conflicting feelings have been a big theme for my pregnancy. Overwhelming joy peppered with a hint of melancholy. Lightness and heaviness. Togetherness and loneliness. All of this wrapped in cautious optimism. It has been difficult to put this experience into words and even as I type this I find myself at loss. Perhaps privacy (or pride) further perpetuates these complicated feelings and if I up open up about the parts of my conscious that scare me I will be able to better deal with them. And still at the back of my mind, I fear judgement for going about this in my own way. But that, I think, is for a separate post.

So I guess… I will start from the beginning. The crisp November morning when I emerged from the bathroom clutching a positive pregnancy test, wearing sweats and blank expression. Joe had insisted on being there when I ceremoniously peed on the stick, and he had driven home early that morning after a week spent in Red Wing with his team. I had been up all night prior running the different outcomes in my head. We had decided that we were ready for any outcome, that positive test or negative test, we were going to be OK. But that morning I didn't feel cool, calm, collected. I didn't feel ready for a positive result.
I set the test down on the counter. Joe smiled broadly and tears twinkled at the creases of his eyes. I would later find out he was just as terrified as I was, but knew I needed a dose of his contagious optimism more than he needed mine in that moment.
"What are we going to do?" I said.
"This is the best thing ever!" he said.
Joe put me in the car and we drove east, to Stillwater, and then up and down the Minnesota and Wisconsin border. I drifted in and out of sleep. I left a voicemail with my therapist and asked to get on her calendar as soon as possible. We told two of our closest friends, our parents, and our siblings. We took on our roles, Joe proudly announcing the news, me sitting hand clasped with a clenched smile thinking, "wow this is actually happening."
Four days later, the doctor confirmed. "Yep, definitely pregnant. Congrats– how are you feeling?" For the first time, I spoke with an impartial third party about what was about to happen to my body. There was no expectation, no one afraid to get hurt by my chances of miscarriage, no guilt around being able to get pregnant, and no big smiles for people who required them. "The thing I want you to remember, Kate, is that you are not sick. You are pregnant. Take your weekly flights, go on your run, stay away from the short list of no-no's and you'll be fine. Let's get you scheduled for your first ultrasound."
For the first time in a week, the heaviness lifted. A week later, I would learn that even at 7 weeks, this little baby had a head, little stubs for arms and legs, and a rapidly beating heart.
I was in love. My heart bursting and breaking all at once. For finally understanding the desire to be a mother, all the while knowing life is fragile and things were not in my control.
We were lucky and here we sit, 15 weeks to our due date, crossing our fingers the potential complications for natural childbirth will work themselves out and we will have a healthy baby and healthy mother. And in all the unknowing, we are finding the opportunity to laugh. Laugh off the worry, the weight gain, the less than perfect ultrasounds. The midnight leg cramps and heartburn and giant bras and name suggestions we both love and hate. I have a feeling this practice– to laugh instead of fret– is only going to become more important.
I have decided to not look back at my younger self and wrestled with her idea of our future any longer. If anything, I feel empathy for her. I see my friends who are mothers and my friends who are struggling to conceive in an entirely new light. I have a newfound respect for my body and a newfound respect for the power of faith.
One thing is certain, it may take 10 months to make life out of a couple cells, but it takes a lifetime to make us mothers. All my collective experiences, the work I've done to stay healthy and balanced, the experiences my friends and family have generously shared with me– they all play a part in preparing us for dealing with the things we cannot always prepare for.
And perhaps that is what motherhood is about. Maybe it isn't defined by bringing life into the world, but by how we nurture others and ourselves. To make safe spaces for the people we care about to be who they are, to realize their own potential and find themselves in the strength of our own resilience, in our own sense of self.
As for what this means for WD? We're going to play it by ear. The nursery, the names, the planning, we're just now getting started. The only thing that won't be happening are many bump photos on the blog. That's what Snapchat is for! You can find me with username: WitInRealLife.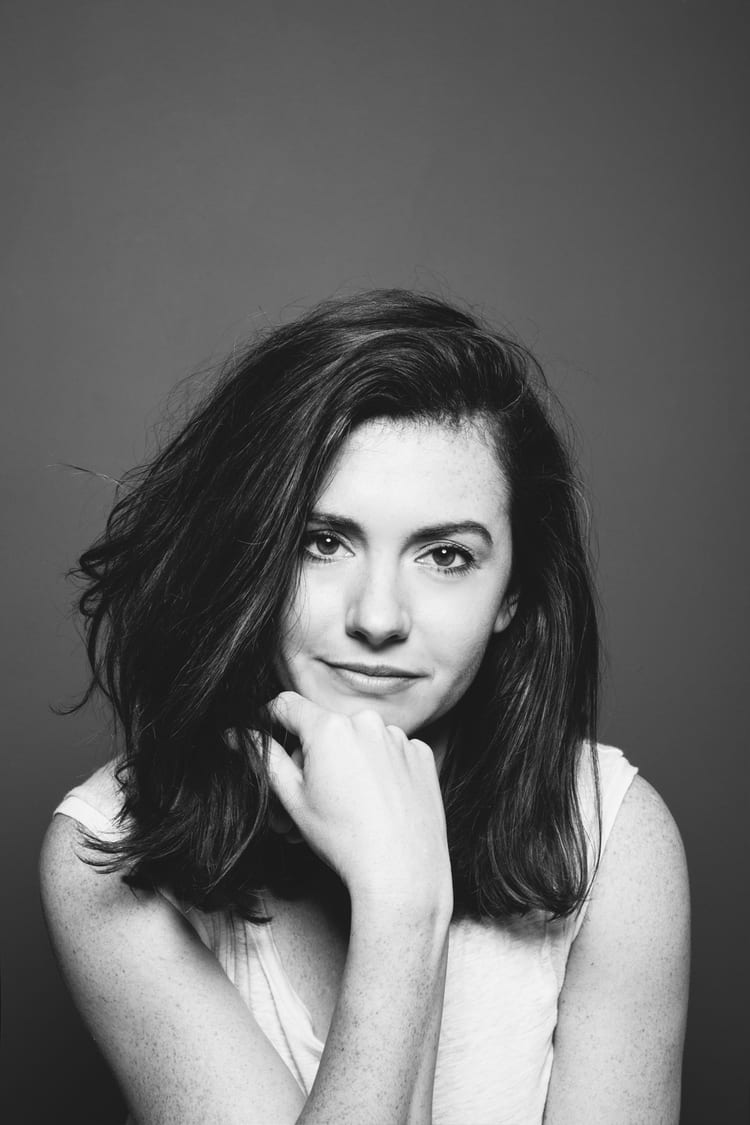 Kate is currently learning to play the Ukulele, much to the despair of her husband, kids, and dogs. Follow her on Instagram at @witanddelight_.