This post is sponsored by Curate.
Last month, I introduced you to a new snack bar, Curate Snacks that inspired me to be a bit more creative in the kitchen, and swap out expected ingredients with ones that would add an unexpected flavor to a recipe. Well dear reader, that sparked a bit of a chain reaction. For the next couple months we're going to reveal a few easy DIY creative projects centered on unexpected ingredients and brilliant combinations, outside the kitchen.
In the pursuit to make 2016 a "healthier year" (emphasis on the quotation marks), I started to get into essential oils and learning about the benefits of incorporating them into your everyday life. When I say "get into", I mean I started to deep dive and bought a WIDE range of scents. My biggest problem (at least one of them) is that I get incredibly wrapped up in a project, and then it sort of fizzles out (hello knitting, gardening, learning French). In an attempt to also make 2016 "the year I stick to something" I am bound and determined to put my newfound knowledge to use.
Inspired by the unexpected ingredients and brilliant combinations found in all Curate Snack bars, I wanted to incorporate my newfound interest of essential oils and experiment with combining different scents with homemade beeswax candles. Now I'm not sure if you have ever searched for a DIY tutorial for beeswax candles, but there literally thousands of recipes. I worked primarily from A Beautiful Mess' incredibly simple recipe, but added my own little twist; I'm adding different essential oils to candles to inspire different feelings: refreshment, relaxation, focus, and inspiration.
Supplies:
Beeswax (I got mine from The Foundry)
Mold
Candle Wick
Double Boiler (if you don't have a double boiler, a saucepan and a study non-plastic bowl – stainless steel or glass work best. Make sure the bowl has a large enough to sit on top of the saucepan)
Scissors
Old spoon, one that you won't mind covered in beeswax. I used a wooden stir stick (aka an old chopstick from the junk drawer)
Fill the bottom of your double boiler (or saucepan) with water. (Do not overfill saucepan, you will be placing a bowl on top!) Begin to heat the water using low to medium heat until the water begins to simmer. Place your beeswax in the upper portion of the double boiler (or place the bowl with the beeswax on top of the saucepan. Be sure the bowl doesn't fall in or touch the simmering water).
Melt the beeswax until all lumps are gone. Be sure to stir constantly.
Carefully remove the top portion of the double boiler (or your bowl) from the heat and place on a heat-resistant surface or trivet.

Again, carefully divide the melted beeswax into different containers to make different scented candles. note: the images shown feature one large batch of beeswax candles created using one single essential oil fragrance. Let me assure you, batches were made, but in the interest of brevity, we are consolidating.
Add 10-30 drops of the essential oil of your choice to each container. From experience, a little goes a long way.
Mix essential oil in beeswax using either an old spoon or an old junk-drawer chopstick. Use different stir sticks/spoons/chopsticks for each of the scents. That is unless you want to further experiment with scents.
Place your wick into your containers.
Carefully, pour beeswax into your containers. The wick may move around a bit, but you are able to adjust placement of wick slightly while the candle cools. Note: Seriously, be careful. Hot wax does not feel very good when it makes contact with your skin. This should not be a substitute for a paraffin wax treatment.

After the wax is completely solid, cut the wick so that it's 1/2 inch tall.
That's it! Pretty simple, and an amazing way to make your whole house smell wonderful. I ended up making four different kinds of candles for this project, each with a different scent and purpose:
Lemon – Refreshment: These days, I've got a bit of a sweet tooth, and when I light these candles, my house smells like the Curate Harmonious Blend bars. All lemon zest and honey. Sweet craving satisfied without sacrificing too much.
Bergamot – Relaxation: I love this citrusy-spicy oil, which has a scent reminiscent of Earl Grey tea. The pairing with the natural beeswax scent makes this candle my go-to de-stressor after a long day.
Basil – Focus: The combination might seem strange, but it's actually quite nice. Very savory and almost a little nutty, which reminds me of my new favorite Curate Snack bar, Salted Decadence. All dark chocolate and California Sea Salt; the perfect pick me up to help me feel focused.
Jasmine – Creativity: This has been my go-to of late. Trying to keep projects moving both on a consulting level and to continue to create content for W&D has kept me burning this candle at both ends (I couldn't resist).
Thanks to Curate for providing me with inspiration to mix and match scents in an experiment that truly could've gone awry. Also, thanks for sending additional bars; Joe has seriously depleted the "prop stash" I should be using for posts.
—
Ed. note: Wit & Delight received compensation from Curate in exchange for a product review on Wit & Delight. While compensation was received in exchange for coverage, all thoughts and opinions are my own. Thank you for supporting our partners!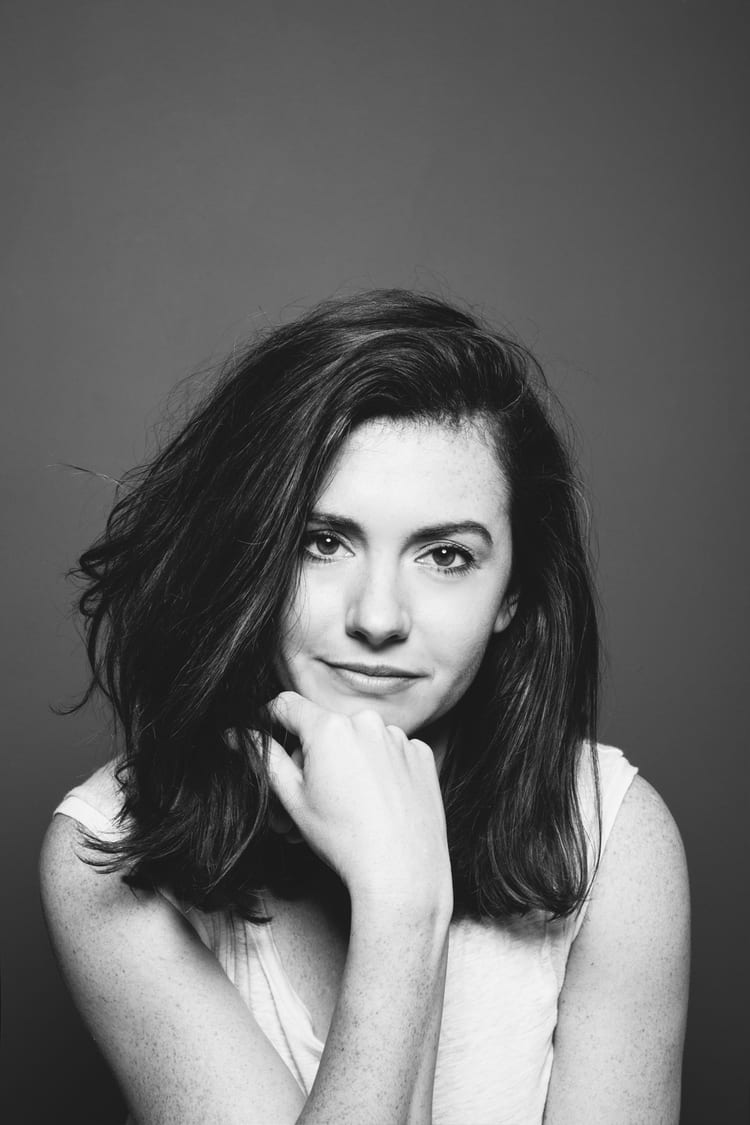 Kate is currently learning to play the Ukulele, much to the despair of her husband, kids, and dogs. Follow her on Instagram at @witanddelight_.