Ed. note: This post was sponsored by Curate. The compensation received in exchange for placement on Wit & Delight is used to purchase props, hire a photographer, write/edit the blog post and support the larger team behind Wit & Delight.
While compensation was received in exchange for coverage, all thoughts and opinions are always my own. Sponsored posts like these allow for development of additional dynamic content to be produced, unsponsored. Thank you for supporting our partners!
—
One thing is for sure, you don't have to be Peggy Guggenheim to have a lust-worthy art collection. Although collecting art sounds like a huge (and expensive!) task, there are resources these days that make it possible for anyone to achieve a beautiful gallery space for a sum that doesn't resemble your mortgage payment. With so many places, both physical and virtual, to buy amazing art at an affordable price, we hope this post will help you through some of the most important questions to consider when selecting and purchasing art, and provide you with some resources to help you on your journey.
Curating an art collection is all about pulling together the unexpected to create a larger, greater whole. We took inspiration from Curate Snack bars, who use unique ingredients in surprising ways to form brilliant combinations. Before we begin, I'd like to thank our sponsor, for inspiring this post (it's all in the name, right?) and for keeping Joe, the baby and me well nourished with yummy snacks this summer.
Now that I am in full throttle nesting mode, I'm more focused than ever on the home (knowing I'll be here for awhile this summer). We're working on projects like finishing our basement bathroom, designing the nursery, installing a DIY carpet runner on the stairs, and last but not least, installing a new gallery wall in my home. We had installed one in the guest room, but now that we have a little bambino on the way, we have a bunch of artwork with no home.
Since we've collected so many different pieces over the years, I thought we could start at from square one and work our way towards a manageable way to collect enough of the right pieces to make a big impact in your home. In short, it is truly all about curation. What does that mean exactly? It means considering a number of objectives and selecting them to create a desired experience. Easier said than done, but we have you covered. 
Alright. How to curate your gallery wall. Let's begin!
To narrow down the vast options available of art, you'll need to think about the collection as a whole. Be honest. There are no wrong answers and this is supposed to be fun.
1. What's your objective?
What do you want the art to do? Convey a mood? Cover wall space? Impress friends and family? Be clear in the reason you are choosing to surround yourself by art.
Both Joe and I have some tried-and-true pieces we absolutely love, but they don't convey the same feeling they used to. I want to amass enough art that I can swap out pieces to shake up the space, without having to commit to larger projects. Some pieces are edgier, others more soothing, and some act as conversation pieces. Together, they tell a story about who we are as a family.
What mood do you want to convey?
What do you want your collection to project? Sophistication? Humor? If a stranger were to walk into your home, what would the art say about you? When you are curating a collection, not every piece has to convey the same meaning.

We have never been "serious" in our art selection. We both like pieces that are a bit tongue-in-cheek, and simple. If our art were to speak on our behalf, I hope it would convey that we are down-to-earth and find beauty in both the sublime and the mundane.
What's your color palette?
This is incredibly important to further narrow down options. I'm not recommending only sourcing pink pieces or hanging items of a similar size, but you need to consider pieces that will work together visually as a whole. Consider where the pieces will live in your home, and what is in the surrounding environment.
Once you have an understanding of your palette, decide if you want the art to POP or blend in.
For the most part, my home is white walls, and uses a very simple color scheme: grey, white and tan. There are items and rooms that break us this pattern, but these are the "hero" colors of my house. Personally, I believe art should be recognized and noticed, sometimes from across the room, which is why I often choose art with a bolder color palette.
Does it make you feel something?
When all else fails, if a piece speaks to you, that's a good thing. Art is created to evoke a response, and not always a positive one. Does the piece make you smile or remind you of a certain time in your life? If you are going to be living with this piece, you want to have an association with it. Sometimes the answer to this question flies directly in the face to the responses for the above. If you're in doubt? Always go with your gut, you'll never be wrong.
My personal connection to art goes far beyond the college for design and art. I've always surrounded myself with art, and sometimes these pieces have evoked strong emotions, both good and bad. I began seeking out galleries or shows in high school because they opened up a whole new world outside of my suburban upbringing, and I was curious about being struck by a piece that might elicit a negative feeling, but one that I'm unable to take my eyes off of. That kind of curiosity is what makes art so important, no matter what your level of expertise is.
—
Now that you have an idea of what you want, here are some ideas on where to find some amazing pieces just for you:
College Art Show– Just about every college art department will have one in either fall or spring, to align with graduation. Here in Minneapolis, we have MCADs (Minneapolis College of Art & Design) Art Sale, an amazing place to pick up one-of-a-kind pieces, and help out broke art school students (speaking as a former college of design student, any purchases are welcome for both cash and self-confidence).
Local Art Fair – Similar to College Art Shows, this is a wonderful way to find a piece that is one-of-a-kind and will directly help support the artist. Most art fairs are juried, which means there is a panel that selects the final pieces that are up for sale. Typically, these panels are made up of artists across various mediums and styles, in order to provide a broad range of opinions. Every summer the Edina Art Fair is a three-day event celebrating art and culture of Minnesota.
Local Art Gallery (or where former "broke art school kids" try to get their pieces into) Local art galleries often have a rotating curation of local, national and international art on display, and often for sale. Pieces in these venues are a bit spendier than either college art shows or local art fairs, but often are from more experienced artists. These items have been screened by the curators to meet not only aesthetic standards of quality, but a higher-caliber of materials (archival papers, frames, etc.).
The Internet – Yes, this is a vast, blackhole of images, but there are some really kickass sites that feature one-of-a-kind pieces from artists that aren't necessarily within driving distance or associated with collectives. PLEASE NOTE: it's never cool to steal images and use for your own personal usage. ALWAYS contact the artist or designer or site owner to get permission to use their image or inquire if they will create a piece for you.

Instagram – An online platform to share images with the public. Some really great accounts I follow, that are inspiring are:
Cargo Collective & Behance– Designers and artists often post their work on these sites as an alternative or as a supplement to personal websites. Both of these sites are treasure troves of content and imagery. Sometimes, you will discover an up-and-coming-artists or be reminded of earlier (and sometimes embarrassing) past work.
Online Art Collectives – Sometimes you see a print on a phone case or pillow that you would want in your guest bathroom. Society 6 has you covered. Artists can manipulate their work to fit dozens of different items. That curtain you like could end up in your living room as a massive art print. Sites like Society 6 and Minted often allow you to pick sizes and frames that fit your style. If you're on a strict art budget and want as much customizability as you can get, look no further. A couple more of my favorites: Art.com, 20×200, Etsy, The Tappan Collective, One Kings Lane.
Commissioned Art – The ultimate in control, hiring an artist/designer to create a custom piece of art. Now, this sounds expensive, but it can be incredibly affordable. One of my favorite sources for commissioned art is Etsy. Search for "custom portrait" and all sorts of mediums are displayed: paintings, sculpture, animation.
—
So now you have some amazing pieces, now what? Next month, I'll be sharing a tutorial on how to put together a gallery wall to showcase your favorite pieces.
Still feeling overwhelmed? I've worked with Tappan in the past for help with curation and they are amazing.
Image Sources: Wit & Delight
Artwork: Henry Estorffe, Downstairs #1, Salty by Michelle Vaughan, Color Stack Series #5 by Jessica Snow, 1940-50s Female Figurative from MGH Discovered Art, Murkle by Jane Kent, Yellow Roses in Crystal Vase by HOoman.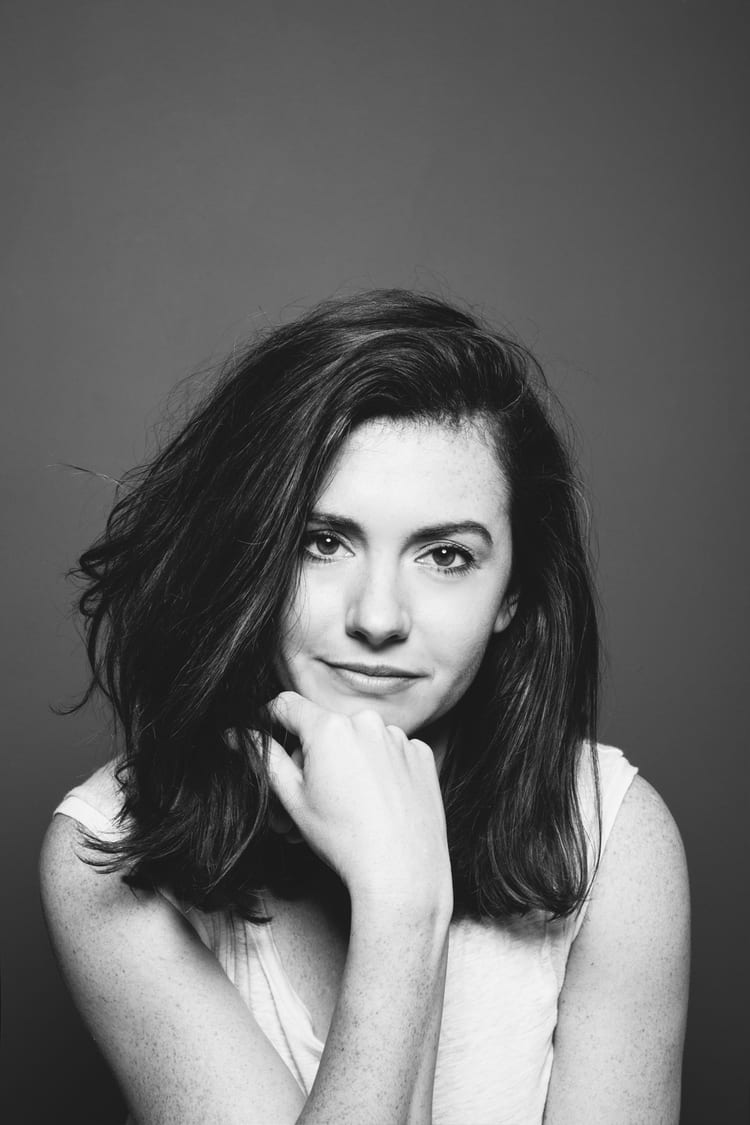 Kate is currently learning to play the Ukulele, much to the despair of her husband, kids, and dogs. Follow her on Instagram at @witanddelight_.