You may remember a few months ago I announced Wit & Delight's participation in a room refresh makeover with Lowe's. You may also remember that it's been radio silence on that project, including announcing the lucky homeowner, since. Well friends, that silence is over as I'm so excited to reveal the entire project in this blog post!
Meet Christa Martin, a graphic designer and fine artist based out of Berkeley, California. Christa was one of three hundred applicants that we went through at the outset of the project. This was an incredibly hard process, I wanted to makeover every single room that came our way. (Maybe we can figure out a way to make that happen??)
What drew me to Christa's project, was that I could relate to her story. She was currently working as a freelance graphic designer, but found that her dedicated fine art studio space had turned into the catch-all room of her home. Because of this, she found it hard to devote time and energy to practicing her craft. Often working from home myself, I know that I need a dedicated divide between work and home. 
Over the last few months, I've been working with Christa on plans to transform her "studio space" to a studio space. I seriously don't think that I could've asked for a better partner for this project than Christa. She was organized, she and her husband have amazing taste and she was more than willing to do quite a bit of the heavy-lifting prep work.
I'm not going to bore you with the details of coordinating, ordering product and the back-and-forth emails (and trust me, there was an onslaught of emails), so I'll get right down to the before/after photos. In order to keep getting to the good stuff (the "after" photos, of course) I've created a few downloadable PDFs at the end of the post, that will walk you through a basic overview on how to execute some of the projects featured.
The Plan:
Storage (Island Work Table & Fabric Sling) – Christa mentioned her biggest challenge was organization. As her studio space was the catch-all for the house, she needed smart storage solutions for all of her supplies.
Dedicated Space (Custom Cabinets & Barn Doors) – The lower-level also housed the couple's bedroom, and I wanted to further divide work and home for Christa, by separating the space.
Personalize the space (Fireplace Tile Refresh, Small Outdoor Sitting Area) – The room needed a focal point, and what better way to inject some life into the room than a big, bold design.
Day 1:
The W&D team arrived in Berkeley, CA to see the space for the very first time. We drove our enormous Chevy Tahoe rental, up the winding hills of Berkeley to Christa and her husband Geoff's Roger Lee designed home. As we were driving up hills, my first thought was how do they get up here in the snow? Only then did I remember, this is California, they don't have to worry about snow.
Christa was kind enough to give us a tour of her amazing space and share a little bit of the history of the home. Christa and Geoff purchased the home about five years ago, both in love the with architectural style, and for the amazing view of the bay. We learned the home was a part of a larger property owned by Jean Gray Hargrove (who happens to have a music library named after her at the nearby UC Berkeley) who built the home as a location for small musical performance. The lower level of Christa's home, was previously used primarily for piano performances by Ms. Hargrove. I absolutely love learning the history of a space and it excites me the space is still being used for the creation of art.
After the tour, we got to work. Knowing we had a scant 48 hours to transform the space, Christa, Geoff and Lucky, our amazing carpenter, had done quite a bit of the heavy lifting prior to our arrival. While Lucky built the HUGE space-dividing bookshelves, Christa had spent the week painting the tile surrounding the fireplace, in preparation for the final graphic.
While we ran some last minute errands (final paint color and plants from Lowe's) the team prepped the space for painting and began assembling some of the larger custom pieces built by  Lucky. Lunch was waiting from Bakesale Betty's when we returned; a friend chicken sandwich, that had an amazing spicy coleslaw (yes, a bit of pregnancy heartburn was a direct result of that meal, but WORTH. EVERY. BITE.) Following lunch, the team kept up with the larger carpentry projects, while Christa and her two sisters worked on the fireplace tile and a simple sewing project.
This first day was a blur, but we got so much done. Here is a list of what we checked off our list:
Radiators painted 
Bench assembled
Barn Door hung
Fireplace painted 
Desk painted
Fabric sling assembled 
After a long day, Geoff, Christa and Agnes (their adorable 4 year-old chihuahua) led the W&D team on a five-minute walk through their neighborhood to an unbelievable view of the bay.
We said goodnight and headed back to the hotel for some much needed rest.
DAY 2:
After literally 12 hours of sleep, we were ready to get to work. After a quick breakfast of Avocado Toast (when in California, you must) at Bartavelle Cafe & Wine Bar we were back off to Christa's to wrap up a few last minute DIY projects, and put the final touches on the design.
When the W&D team arrived, people were already hard at work. Lucky was finishing up the island work table, while Christa was carefully removing the tape from the fireplace tile. I was thankful that we stayed a little later in the evening on Saturday to wrap up some of the bigger projects, because now it was time for the fun stuff.
Maybe you have a different view of fun, but one of my favorite activities to do is organize. When I was little, my mom didn't tell me "you can be anything you want to be", she told me "you should find a career that let's you organize people's homes". Funny enough, I was able to live out that career dream today.
Christa, having worked for years as an artists and for a spell with an art supply company, had amassed a king's ransom worth of materials. Canvases, brushes, paints, solvents (the good kind that are incredibly bad for you), and other items that she could incorporate into her work. Her biggest issue was the lack of organized storage for all of these items.
Lowe's had some really great allen + roth felt storage boxes, that were great for organizing, and fit within the space. When talking about the design of the bookshelves, we designed them to be able to hold oversized items, such as canvas and rolls of paper. Originally, we wanted to have doors on the shelves, to further clean up the space, but we both loved how clean and organized everything looked once materials were sorted.
While I organized, Christa was working on a last-minute DIY project: paint-dipped bulbs. The space is on the lower-level, and even with windows everywhere, light was still a challenge. As I observed, during the day, the light was fine, but at night and in the winter, not so much. They already had some track lighting, but we wanted to further draw attention to the focal of the room, the newly painted fireplace. I'm so thankful that this project involved Christa, because she was great at thinking out of the box, and on the fly! We both loved the naked bulb look, but the bulbs were far too bright on their own. Rather than purchase new bulbs, Christa suggested we dip them in paint. Success!
With organization done, Christa and I discussed the flow of the room and her thoughts on using the space. It is all well and good for me to come in and style the room a certain way, but I wanted to make sure that I was thinking about how Christa and Geoff would live in the space. Christa explained to me this space was the lynchpin in her focusing on her art. For the last few years, she has been juggling freelance graphic design work and dedicating her time to her real passion: painting. The studio space has always been the project that will be finished "some day", and she shared this was a major mental roadblock in her committing to creating art.
Ideally, she wanted a few dedicated areas for the room: a work desk where she could sketch, work on freelance projects and manage her business. This area had to hold items that she used on a daily basis: pencils, paper, fabric swatches, so organization was key to this area.
In addition to a dedicated work space for herself, Christa wanted to have a community table to host drawing and sculpting classes or teach a summer art program. What I really enjoyed about meeting Christa was her non-stop passion for her craft. She had some really amazing ideas for where she wanted to take her business, and having a dedicated space will keep the momentum going.
Besides being functional, I wanted to make sure she had plenty of inspiration surrounding her in the studio. It being California, there are plenty of opportunities to add a year-round outdoor "room" (JEALOUS!) and I wanted to give Christa a little nook right outside her studio to enjoy the first morning cup of coffee or that glass of wine following a hard day's work. The space was the perfect size to tuck in a small metal bench and decorative pillows both from Lowe's. We added some additional greenery to the outdoor steps to add a bit of warmth.
As I mentioned, Christa and Geoff had some really fun pieces, that gave the room personality. The color we brought in, specifically in the fireplace, aligned with the vibrant pops of color throughout the rest of the house.
The time had come to reveal the room. No busses were moved, no blindfolds were removed, in fact Christa and Geoff never really left the space. Once the cleanup was complete, and we all had a chance to sit down did we really get a sense of the changes and impact the room now had. So, after a whirlwind 36 hours in Berkeley it was time to take our leave and let Christa and Geoff enjoy the space with the little weekend they had left.
—
For more images of the space, be sure to visit my Instagram page (@witanddelight_) and Snapchat (@witinreallife). Here are a few downloadable PDFs of some of the DIY projects we executed during the refresh.
For all larger projects, we used a carpenter, which I highly recommend if you aren't the DIY type.
It was exhausting, but so much fun to be a part of this process. A HUGE thank you to Lowe's for supplying product, arranging volunteers and selecting Wit & Delight for this project.
—
Materials and Products. Unless otherwise noted, product listed below was supplied by Lowe's.
Patio: Metal Bench – 56-in W x 16-in L Brown Steel Patio Bench // Decorative Outdoor Pillows (various) // Plants (various) // Planters (various)
Barn door: Barn Doors (Homeowner's own) // Hardware – http://www.lowes.com/pd_676806-1277-N186-962_1z0v10sZ1z11la2__?productId=50380020&pl=1
Fireplace: Base Paint – Valspar Elastomeric Masonry and Stucco Tintable Flat Latex Exterior Paint (Actual Net Contents: 126-fl oz) in Alabaster White // Large Graphic X – HGTV HOME by Sherwin-Williams Showcase White Flat Latex Interior Paint and Primer in One (Actual Net Contents: 128-fl oz) in Pensive Blue // Light Bulbs – 2-Pack 60-Watt Medium Base (E-26) Soft White Dimmable Decorative Incandescent Light Bulbs // Cords – Color Cord Company – Porcelain Plug-In Pendant Light – Kelly Green // Light Bulb Paint –HGTV HOME by Sherwin-Williams Showcase White Flat Latex Interior Paint and Primer in One (Actual Net Contents: 128-fl oz) in Bunglehouse Blue
Desk: PaintValspar Elastomeric Masonry and Stucco Tintable Flat Latex Exterior Paint (Actual Net Contents: 126-fl oz)  in Alabaster White // Fabric sling: Fabric – Hygge & West – Navy Otomi Fabric // Dowel – Madison Mill Round Dowel // Hooks – The Hillman Group 4-Pack Brass Cup Hooks // Rug – Ikea – Tilst // allen + roth 10.69-in W x 5.5-in H x 14.25-in D Grey Fabric Bin
Island Work Table: Table (custom-built- Cur Dog Design) // Stools – Target – Carlisle 24″ Counter Stool Metal (Set of 2)
Wall Dividers // Bookshelves: Bookshelves (custom-built – Cur Dog Design) // Storage: allen + roth 10.69-in W x 11-in H x 10.69-in D Grey Fabric Milk Crate
Misc: Radiator paint: Rust-Oleum Black Indoor/Outdoor Spray Paint // Bookshelves: Ikea – Billy // Wallpaper (Homeowner's own)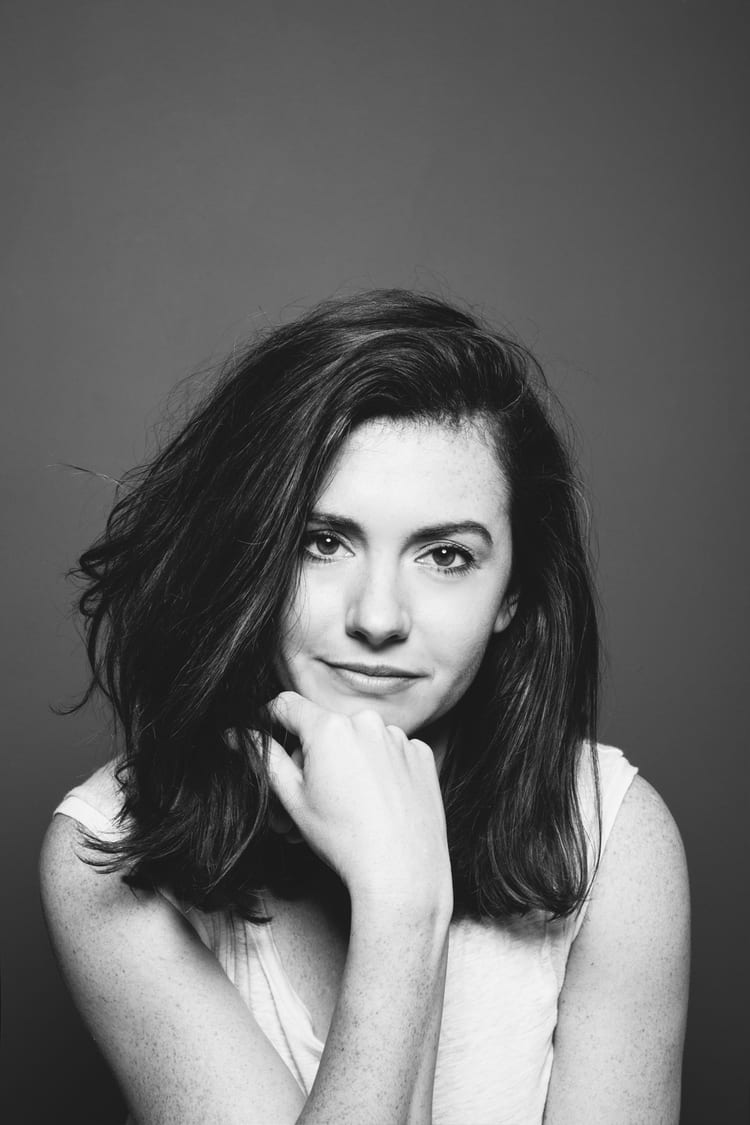 Kate is currently learning to play the Ukulele, much to the despair of her husband, kids, and dogs. Follow her on Instagram at @witanddelight_.