Ed. note: This post was sponsored by Shutterfly. The compensation received in exchange for placement on Wit & Delight is used to purchase props, hire a photographer and videographer, write/edit the blog post and support the larger team behind Wit & Delight.
While compensation was received in exchange for coverage, all thoughts and opinions are always my own. Sponsored posts like these allow for development of additional dynamic content to be produced, unsponsored. Thank you for supporting our partners!
—
If I only knew then what I know now. How many times have you said that to yourself? These days, I've repeated that little phrase quite a bit.
The newest skill I've acquired from this pregnancy has been delegating. I used to think that delegating tasks was a shortcut, the old "it'll be easier if I just do it" mentality. But, as I came to grips with the fact I won't have the time to do everything, I resolved I better find ways to save some time and still feel good about the result. Many moons ago, I designed wedding invitations and baby shower invites for my beloved friends and family. Now that I've become so accustomed to using Shutterfly for personalized gifts, home decor, invitations, and wall art, it really was a no brainer to enlist them to personalize the invitations for the baby shower I'm throwing in August!
Now, in terms of party planning… I'm certainly no expert, but I do enjoy it quite a bit. It's one of the little things I love to do, but don't often have an excuse to do so. When I was younger, there were plenty of events to plan for friends: graduation parties, bachelorette nights, bridal showers, and the occasional baby shower. Now the first three were simple; get a location, choose a concept, plan a menu and add a little alcohol. Easy peasy. Maybe it was because all three of these were events that I had gone through (ahem, maybe more than once) and I knew what to expect. But the baby shower, that was a whole new ballgame.
Sure, just like anyone, I can appreciate that tiny clothing is cute, but that was about it. I was never one of those women whose "ovaries explode" when seeing a baby or could see anything in an ultrasound picture besides a couple of blobs (fun fact: I still can't discern anything in the early ones I received of my own pregnancy).
Now that I'm pregnant, I realize showers are really more of a moment to celebrate the mother and her transformation into motherhood.
I recently learned that a dear friend of mine is expecting her first child a few months after me. I had wanted to throw her a baby shower but was reluctant, due to past expectations of how a shower "should be" thrown. Thanks to a rather obvious epiphany (squarely blaming pregnancy brain on this one), I'm very excited to do so and personalize to fit her, not just what's "expected".
(Side note: From these images it may look like I'm throwing myself a shower– not the case! While I choose to live my life online that doesn't mean that anyone else wants to, which is why I've used my name and information to mock up some potential invites for my friend's shower.)
Anyway! Thankfully, my friend has the same taste for baby games as I do (a polite pass) and the same love for quiche and mini doughnuts. Both of my showers were low frills and relaxed…no etiquette police came banging on the door because guests didn't guess how big my stomach was with a piece of twine.
A big thanks to Shutterfly for helping me develop invites for my friend's special day and make sure it's perfect for her. What I enjoy is there are hundreds of options to choose from, and once you have a specific design, you can further personalize not only the information (obviously), but the font size and color, you can add a photo or adjust content, making sure that your invite is one of a kind.
—
Images: 2nd Truth
Moodboard Image Credits (clockwise from the top left): Floral Garland Balloon via Apartment 34 // Baby Bird onesie from The Bee & The Fox via Etsy // HAPPY Balloon Banner via Oh Happy Day // Cloud Backdrop via A Practical Wedding // Showering Stars Baby Boy Invitation via Shutterfly // Mama Bird T-shirt from The Bee & The Fox via Etsy // Coconut Milk Ice Cream w/Pistachio Crumb + Blueberries via Izy Hossack: Top with Cinnamon
Shutterfly cards featured (2nd photo clockwise from top left): Elephant Shower Boy Baby Shower Invitation // Showering Stars Baby Boy Invitation via Shutterfly // Glittering Baby Boy Baby Shower Invitation // Baby Wreath Baby Shower Invitation // Lovely Scallop Baby Invite
—
Share and celebrate your family update. Shop Shutterfly for personalized cards that are unique, meaningful and that are just the way you want.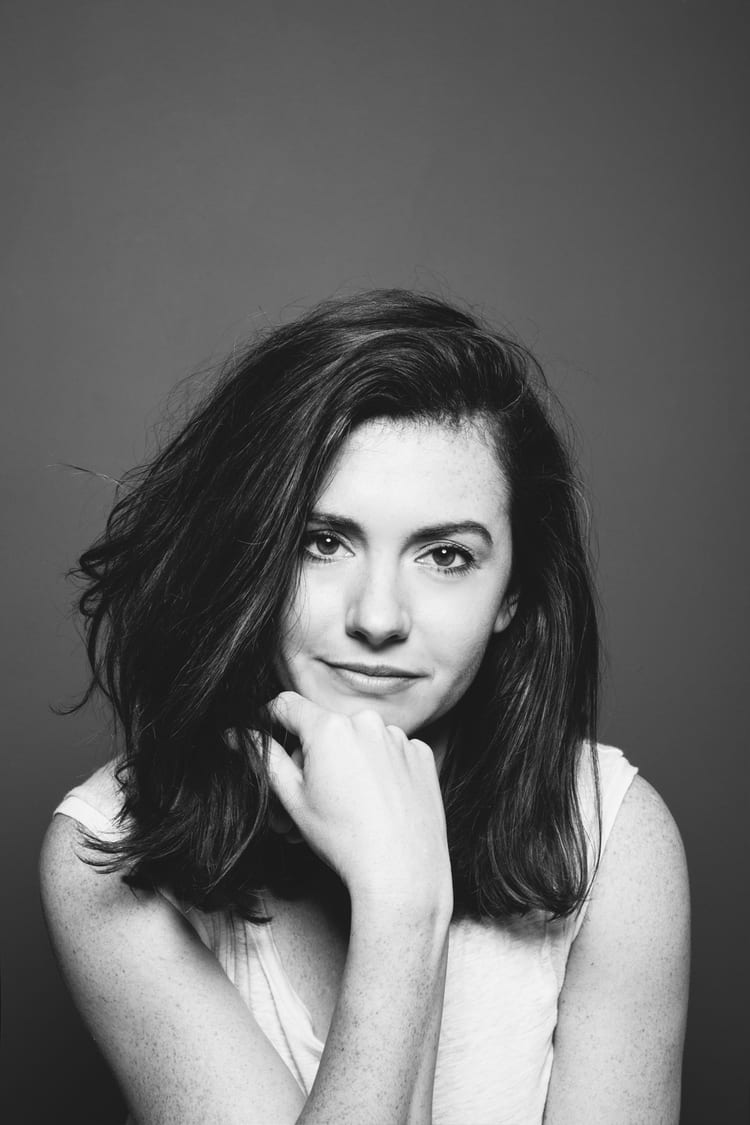 Kate is currently learning to play the Ukulele, much to the despair of her husband, kids, and dogs. Follow her on Instagram at @witanddelight_.