When I was young and wide-eyed, I used to stare at pregnant women like they were from another world. How…HOW are our bodies capable of growing and stretching and oh, um…MAKING LIFE? When I got to my 20s, I found myself wondering how women with careers could have babies and run businesses like it was NBD.
Then I got pregnant. I began asking women juggling work and family for advice. Their answers were wide and conflicting with one another. Some praised attachment parenting while others claimed a strict schedule helped them keep their babies happy and their workload under control. It's impossible to know the "perfect" way to begin this crazy journey, and it's clear to me most mothers are doing the absolute best they can. Despite the contradictions, there was a common thread in all their advice. Each woman (in some way or another) said, "You make room and you make time for motherhood. I can't explain it– you just do."
Now that I'm here, I can see why it was so hard to explain how we all "make room." Motherhood tears down the walls in your emotional life and rebuilds them completely. It breaks your heart and breathes new life into it. It is disorienting, and exhilarating all at once.
The more I think about the way I've changed since making room for August, both in my heart and in my physical world, the more I understand that having a baby is just one way to learn the value of giving ourselves to someone unconditionally. In selflessness, one can rediscover who they are.
This realization has taught me a lot about the power of giving…beyond the exchange of time and things. Making room to care for a person who is 100% dependent on you is incredibly humbling, and you don't need to be a mother to experience it. It has taught me that happiness comes from being brave enough to experience deep love, sacrifice and heartbreak.
Making room for August also gave me a way to define my relationship with perfection. Being "perfect" used to mean being in total control — of my schedule, my workload, my social calendar, my home, my things. It meant there was no chaos. In making room to be selfless, I've realized just as beauty is in the eye of beholder, so is the elusiveness of perfection.
Now, "perfect" is seeing the beauty in imperfection; it means embracing life as it unfolds. This is hard and it requires I reflect back on each day and give thanks to all we have, no matter how many dishes are in the sink or how many emails I haven't had the time or headspace to answer.
When we shot the images for this post, I challenged myself to keep our house just as it was that morning. I was making a cake for a different project and hadn't had time to clean our bedroom in over two weeks. My clean laundry was sitting beneath a pile of dirty laundry, and I definitely didn't have time to shower, let alone give myself a proper blow dry. Even though I'm close with Colleen (better known to you all as 2nd Truth) I felt ashamed of the state of our bedroom.
Then we got these images back.
I saw our lives through her eyes; eyes that could find beauty in our chaos and our clutter. Sometimes it takes another person's perspective to remind you that even at your messiest, it's only a moment in time, not a defining quality of who you are as a person or a mother.
Talking about motherhood on this site has been a challenge for me. I feel like I'm evolving every day, which makes it scary to write about. I'm sure I'll look back at these posts with some kind of internal embarrassment. But I hope that in sharing my internal monologue during times of flux and growth, I can remind myself and anyone else going through these growing pains, that getting out of bed every morning and being thankful for each day goes a long way.
If you're interested in learning more about life with August, from sleeping schedules to my favorite products, hop on over to heymama and read our interview.
Ed. note: This post was sponsored by heymama. The compensation received in exchange for placement on Wit & Delight is used to purchase props, hire a photographer and videographer, write/edit the blog post and support the larger team behind Wit & Delight.
While compensation was received in exchange for coverage, all thoughts and opinions are always my own. Sponsored posts like these allow for development of additional dynamic content to be produced, unsponsored. Thank you for supporting our partners!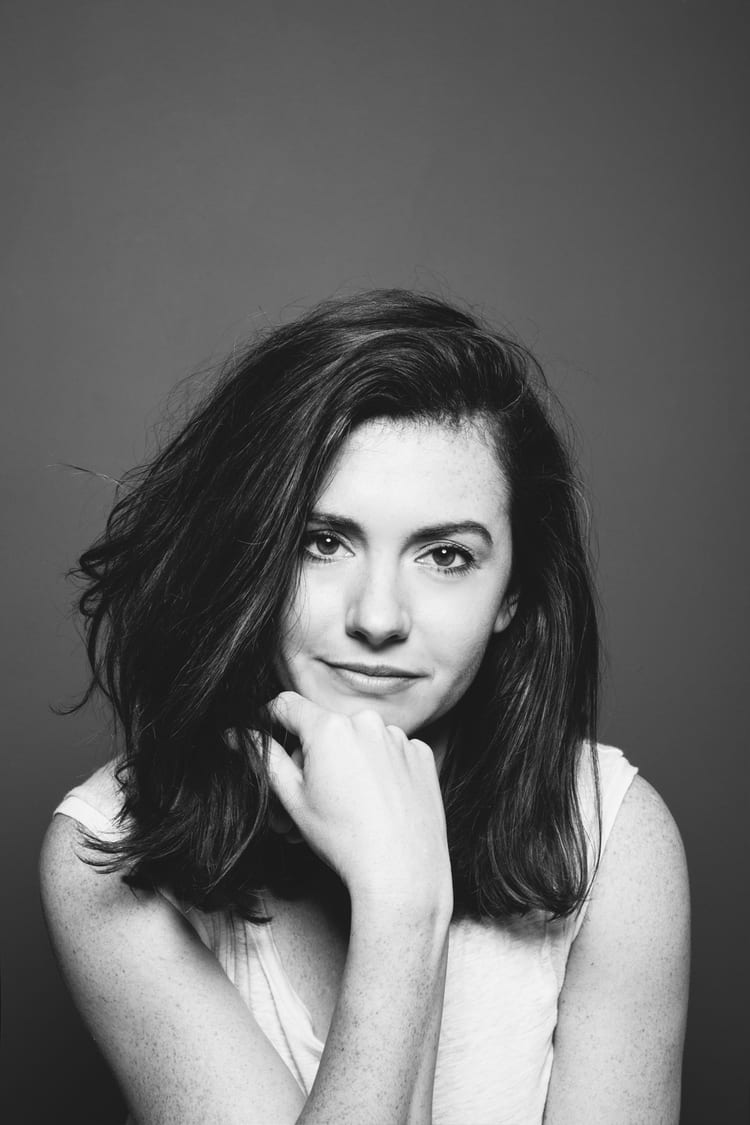 Kate is currently learning to play the Ukulele, much to the despair of her husband, kids, and dog. Follow her on Instagram at @witanddelight_.