I recently did a huge closet purge– the kind where you bring in outside resources (specifically my friend Maddy and our Editorial Director Stefani) to help make hard decisions about what stays and what goes. There are certain categories I've done a better job at curating than others. While I had 10 ill-fitting white shirts and 1,000 gray t-shirts that I didn't love, there were handbags and shoes that I held to my chest and declared "Now and Forever" pieces. These pieces were the shoes I'll have re-soled until I'm in a wheelchair and the handbags I'll pass down to my grandchildren. And while I've had some of these pieces for a little over a year or so, some items have remained staples for going on five years now. What do they all have in common? They're timeless in design and built to last. And yes, this can come with a price tag.
For me, Lotuff is a "Now and Forever" brand. I was first introduced to the brand way back in 2012 when American-made leather goods were far from a marketing opportunity and it became clear pretty quickly that Lotuff wanted nothing to do with playing into the maker's movement. They were making the best product possible with tried and true methods. You have to look pretty hard to find a logo on any of their products, and when it comes down to it, you can tell the leather and craftsmanship speak for themselves. Five years later, I'm still singing their praises.
When I was in New York for work last winter, I visited Pop-Up Flea and introduced myself to the team at Lotuff. Before I introduced myself as a huge fan of the brand, I asked sheepishly how to pronounce the name. Is it LOW-TUFF or LUH-TUFF? They smiled and said both pronunciations were acceptable. After, we geeked out over the new colors, styles, and construction of their leather goods. Later in the month, we talked about ways to work together, and I thought it would be great to not only show you the different shapes, styles, and colors now available from the brand, but show you how the bags I've worn every day for years look today. We enlisted the whole W&D team for this project and I was SO happy to get each member their very own "Now and Forever" bag for their own closet. Each team member needed an item for a different reason. Follow along on our Lotuff outfit your office journey below.
"I was looking for something classic that was gender neutral, I wanted it to be traditional, have a lot of structure and still look professional. I like that this Bridal English Briefcase is extremely structured; it has everything I need (including a spot for my iPhone) and it keeps my documents all nice and together. It's different than anything I've ever had before. It's also beautiful and timeless." – Kate
"I love the color, as well as the texture of the leather on this Sling Backpack. I was worried because of the light color that it would get dirty, but instead, the leather has already started to loosen up and look gorgeously aged. The backpack combined with the swing functionality is great. I honestly use both functions throughout the day – the backpack when my hands are full and the swing aspect when I want to move quickly. I used the bag for traveling and it was perfect. It fit my iPad, iPhone, wallet, and was easily wearable as a backpack. I was also able to carry my laptop bag, as well as my carry-on suitcase." – Bridget // Director of Events
"I chose the Leather Weekender Tote first and foremost because I needed a professional work bag so very badly. Somewhere to put my laptop, a large notepad and anything else I need to carry to work that day. We do a lot of photoshoots and I am always bringing extra styling stuff with me, so I thought this bag was perfect. Upon receiving it, this bag is larger than I expected which I actually love. It is the perfect weekender tote too, I can't wait to bring it on my next out of town trip. The quality is amazing and I receive several compliments on it weekly. I love black and gravitate towards that color, so when I spotted the Weekender Tote in black I knew I had to have it! I don't regret this choice at all, this bag definitely exceeded my expectations." – Stefani // Editorial Director

"I love the color and the simplicity of the Triumph Briefcase, it's a great modern take on a briefcase, a true minimalist's dream, and it keeps you looking super polished in meetings. I wouldn't call it a carry all briefcase but it's perfect for small meetings, interviews and just when you don't need to carry the whole kitchen sink. I also love the rich indigo color, which is classic and gorgeous." – Francine // Content Manager & Graphic Designer
"I've got two kids, in either a spit-up or sticky hands phase; I'm not investing in clothing or furniture anytime soon. I chose the Lotuff Women's Leather Wallet, to not only replace my current Target wallet but to treat myself. What I like about this wallet is the quality and that it can double as a clutch, for those rare occasions when we go out sans kids, and I relish in the opportunity to not bring anything but the essentials: phone, keys, and cash. I'm very much looking forward to this piece aging over time. Lotuff also encourages you to register your purchase to assist with customer service. So I know I'll be taken care of in the off-chance something breaks." – Bridgette // Managing Director
"A few reasons why I like the Zip-Top Medium Tote: I can fit all these items in it at once: my laptop, diapers (for my child), a notebook, glasses, keys, phone, a bottle of water; it functions as a great toiletry bag. It's big but not obnoxious. The color is really great too. I love that the green is subtle but different, I dress pretty monotone and prefer accessories like my bags, purses, and shoes to add the extra 'zing' to my outfits." – Chelsey // Producer
---
Lotuff Bags We Have Our Eyes On
---
Some More reasons why we love Lotuff
Lifetime guarantee: Lotuff bags are guaranteed against material and workmanship defect for as long as you own them!
Vegetable-tanned leather: Lotuff uses this type of leather exclusively. It goes through an all-natural tanning process (no chromium) and develops that beautiful patina you'll soon come to know.
Handmade in New England: each piece is handmade by the Lotuff team from start to finish.
---
My first Lotuff bag was gifted to me in 2013 and now almost five years later, it has been aging wonderfully and seems to look better with each passing year; I still use it weekly to hold all of my favorite things.
W&D supports Lotuff because we believe in the true provenance of the bags. Since 2013, their in-house studio in Providence, Rhode Island has grown in a really unique and unusual way. They've hired young, classically trained artists (RISD is in their backyard!) who bring an unreal level of talent and passion to their pursuits. Lotuff's space operates like an artists' studio and not like a factory. Each artist (they have about 15 now) works about 3 – 4 days a week, which allows them to maintain their own galleries and studios on the side. You can get a sense of the space here: Lotuff Providence Artist Studio. W&D is 100% behind artisan-made goods and you can see the true craftsmanship in Lotuff's bags. Thanks again Lotuff for outfitting our office!
 –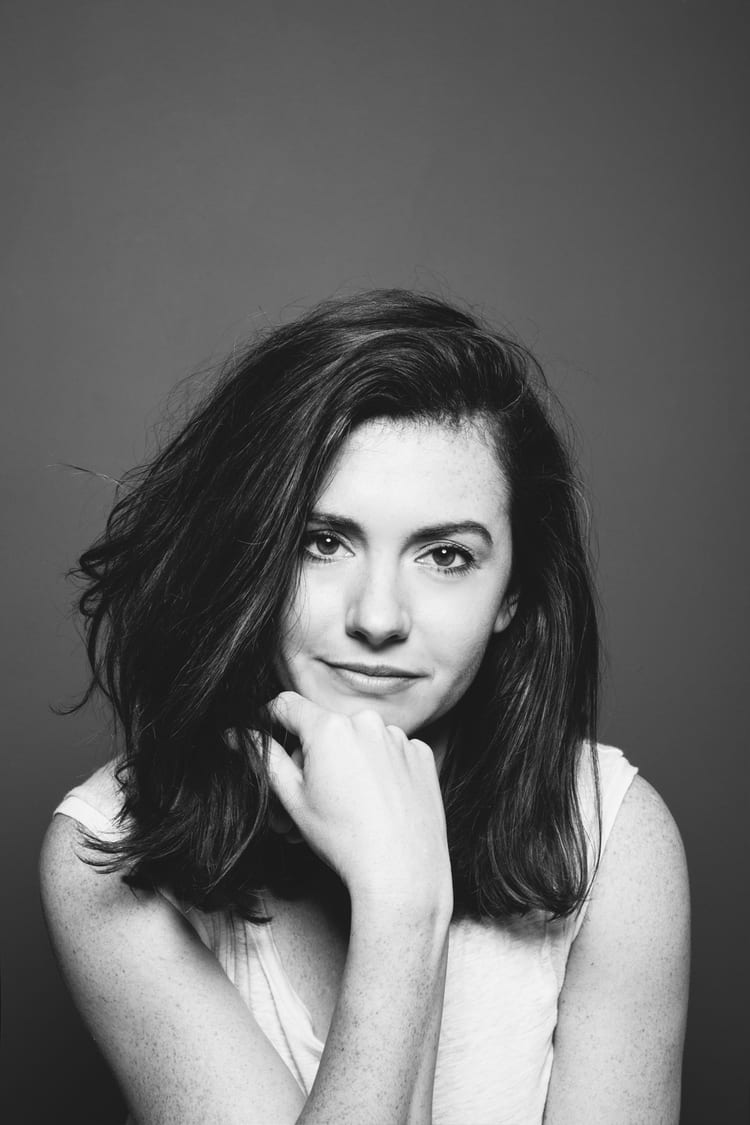 Kate is currently learning to play the Ukulele, much to the despair of her husband, kids, and dogs. Follow her on Instagram at @witanddelight_.