---
When it comes to DIY projects, my expectations often seep into delusion. I like to see results fast, which isn't always realistic when you're making something by hand. Just before I went on bed rest, I discovered the best DIY decor book I've seen in a long, long, time. The book is called A Well-Crafted Home: Inspiration and 60 Projects for Personalizing Your Space by Janet Crowther. I pored over the pages and earmarked about half of the projects I wanted to tackle. What I love about this book is there are projects I could tackle in the morning and enjoy (or Instagram!) by that afternoon. She has an amazing knack for seeing potential in simple materials and you can certainly see she enjoys the processes of making just as much as she loves the result. Getting back into DIY after years of thinking I wasn't crafty enough to make it worth the time, I'm realizing the effort could offer a much-needed break from work done on my computer or an opportunity to do an activity with my kids. We had the team pull together some DIY projects to inspire the inner crafter in all of us.
Here are a few of their fav findings below that are both beautiful and easy to follow. And seriously, buy Janet's book. If you like W&D's aesthetic, you'll love everything about it.
A Channel Tufted Storage Banquette from A Beautiful Mess // Create a cozy nook area using the channel tufted upholstering method to cover a wall or bench. Forewarning: This project requires quite a bit of handiwork, so if you aren't prepared to cut plywood, this might not be the project for you.
Beautiful Brass Sconces from Schoolhouse Electric // Looking to add a little charm to your space? Try out the Eduard Sconces for size. The simple yet elegant style of this utilitarian lighting is so versatile that it seems to work well in any room. Colleen installed these sconces in the back bedroom of the Elliot House and said it was super easy and she loved the result!
Wooden Studio Sofa from Fall for DIY // Construct a low-cost studio sofa that requires just a handful of tools. Make it your own by outfitting your creation with cushions that match the overall studio aesthetic.
Midcentury Plant Stand from Burkatron // Not only is this plant stand simple to assemble, it also suits a wide variety of different planters allowing flexibility when interchanging indoor plants.
Ladder Shelf Shoe Storage from Design Sponge // In the Peters' household, there is no such thing as too much shoe storage space. I love this out-of-the-box ladder organizer that is just as visually pleasing as it is spacially efficient.
Concrete Trivets by Paper Stitch for Domino // Mix your own concrete and make custom concrete trivets to protect delicate surfaces from your hottest pots and pans. Who knew bubble wrap made such a cool texture?!
Leather Footstool from The Merry Thought // Construct a leather footstool perfect for days ahead when you just want to kick your feet up and relax.
Pendant Lights from Heju // Looking to hang a new light fixture? These homemade pendant lights are so unique and can easily be customized to match the aesthetic of your home. For the English translated version of the step-by-step instructions, click here.
Hanging Organizer from Burkatron // Declutter your home office and design a hanging organizer perfect for jotting down a quick reminder, hanging your latest inspiration, and storing pens and pencils.
Zig Zag Coat Rack from Almost Makes Perfect // Ditch the basic standing coat hanger and create a coat rack that is just as attractive as the jackets and purses that hang from it.
Modern House Number Planter from A Beautiful Mess // Add a bit of greenery to your doorstep with a DIY house sign that doubles as a planter.
Waterfall Countertop from Vintage Revivals // A beautiful wooden waterfall countertop disguises appliances and provides table space for sorting, separating, and folding laundry. Bonus: Vintage Revivals was able to pull their countertop together while spending less than $90!
Vintage Rug Stair Runner from Wit & Delight // Guests are always shocked to learn I constructed this vintage stair runner in the entryway of my home myself. The truth is, to this day, I still haven't seen one in stores that I like better. That's the beauty of DIY: You're given the freedom to design something exactly the way you like.
– Images via linked sources
---
SaveSave
SaveSave
SaveSaveSaveSaveSaveSaveSaveSave
SaveSave
Editor's Note: This article contains affiliate links. Wit & Delight uses affiliate links as a source for revenue to fund operations of the business and to be less dependent on branded content. Wit & Delight stands behind all product recommendations. Still have questions about these links or our process? Feel free to email us.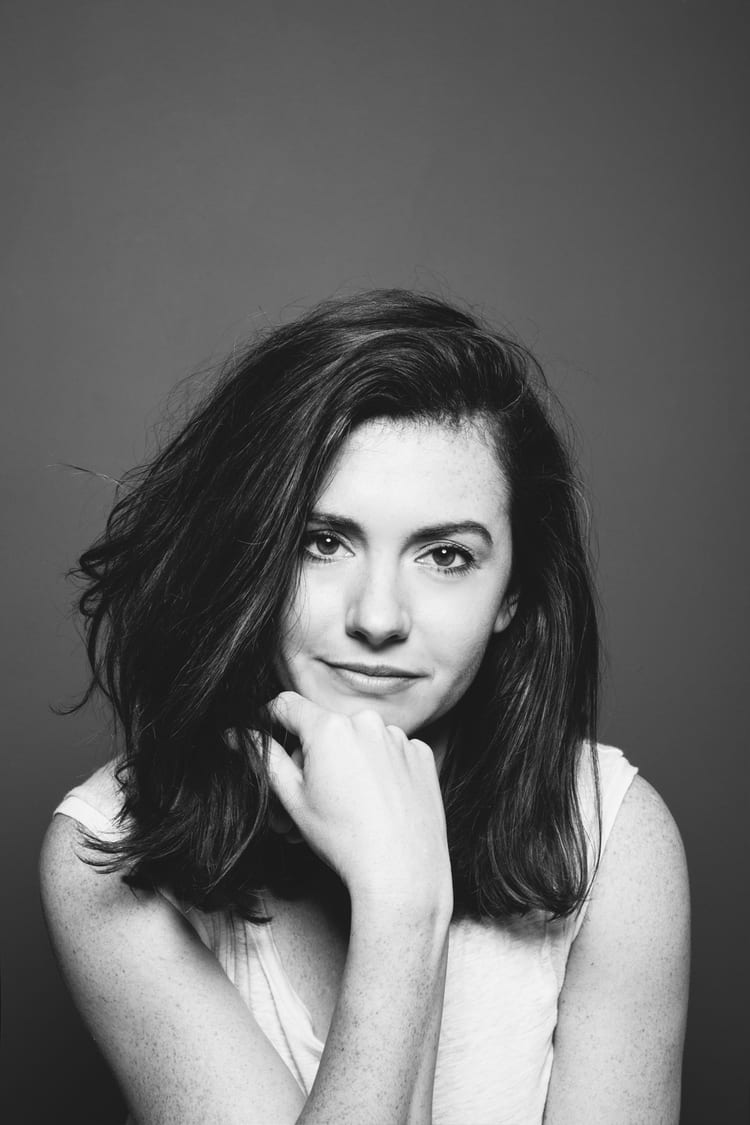 Kate is currently learning to play the Ukulele, much to the despair of her husband, kids, and dogs. Follow her on Instagram at @witanddelight_.