Well, I think we can file self-isolation under things I tried last month and really disliked. Most of the past four weeks have been dedicated to managing my mind through all that's going on. As a result, today's post includes fewer products to review and is more focused on a list of reflections about what has made these long weeks a little less stressful.

If there's anything that's been especially helpful for you these past few weeks and months (depending on where you are), whether it's a recipe, a movie, a product, or something else entirely, I'd love to hear it in the comments.

Looking for more of my favorite finds? You can find all of my previous posts on this topic here.
---
EAT
Brown Butter, Lemon, and Parmesan Pasta
Cost of Ingredients
I made this pasta twice last week—once was for lunch when I felt like I was about to melt into the floor in a hopeless puddle of tears. It will be my comfort food for years to come, although I think it will always remind me of these times spent alone with the family.
---
DANCE
Ryan Heffington Dance Class
Donation-Based
This is another thing that made me cry happy tears. I took Ryan's live class on Instagram during the first weekend of self-isolation and couldn't stop smiling. Knowing I could lose my mind and do the most ridiculous dance moves with 6,000 other people was a new feeling. I'm here for it.

Ryan's classes are donation-based, to raise money for the currently out-of-work dancers at his studio, The Sweat Spot. You can also sign up for the studio's online classes here!
---
WEAR
Alex Mill Jumpsuit
$198
I have been living in this super comfortable jumpsuit during our Stay at Home order. I feel put together with minimal effort required, the latter of which is especially important these days.
---
COOK
Virtual Cookbook Club
Free
Our little club is keeping me from sliding into a pit of frozen meals! Each week we send out three recipes from a cookbook I've tried and love. This week we're cooking from Jubilee. You can sign up here to get all of the details.
---
PROTECT
Hedley & Bennett Wake Up & Fight Mask
$22
I purchased four of these Wake Up & Fight masks. Hedley & Bennett donates one mask for every mask purchased to those on the frontlines of this pandemic. They're washable, protective, and they help the cause.
---
DESIGN
Modsy Design Plans
Starting at $89
I always find myself mixing things up in our home, whether it's furniture layouts or decor choices. I worked with Modsy to arrange our living room, and now is a FABULOUS time to take advantage of our exclusive Modsy discount. Even if you aren't able to purchase new furniture and decor right now, you can pass the time dreaming up big things and intentionally spend your money once you feel super solid about your decor plan. I wish I had done this earlier for my own home.

Use promo code DELIGHT20 to receive 20% off classic, premium, and multi-room design packages through 4/15/20.
---
BRIGHTEN
SkinCeuticals C E Ferulic Serum
$166
I ran out earlier last month and immediately noticed my complexion dulling, which is why this product made the list here. I have sung its praises many times before, but you really know how much you love a product when you miss it the day after you run out.
---
WATCH
First Wives Club
Included with Netflix or Amazon Account
My sister-in-law told me to watch this when it was added to the Netflix lineup in November and wow, does it hold up. The movie stars Bette Midler, Goldie Hawn, and Diane Keaton as they set out to get even with their two-timing exes and it is highly entertaining.
---
Editor's Note: This article contains affiliate links. Wit & Delight uses affiliate links as a source for revenue to fund operations of the business and to be less dependent on branded content. Wit & Delight stands behind all product recommendations. Still have questions about these links or our process? Feel free to email us.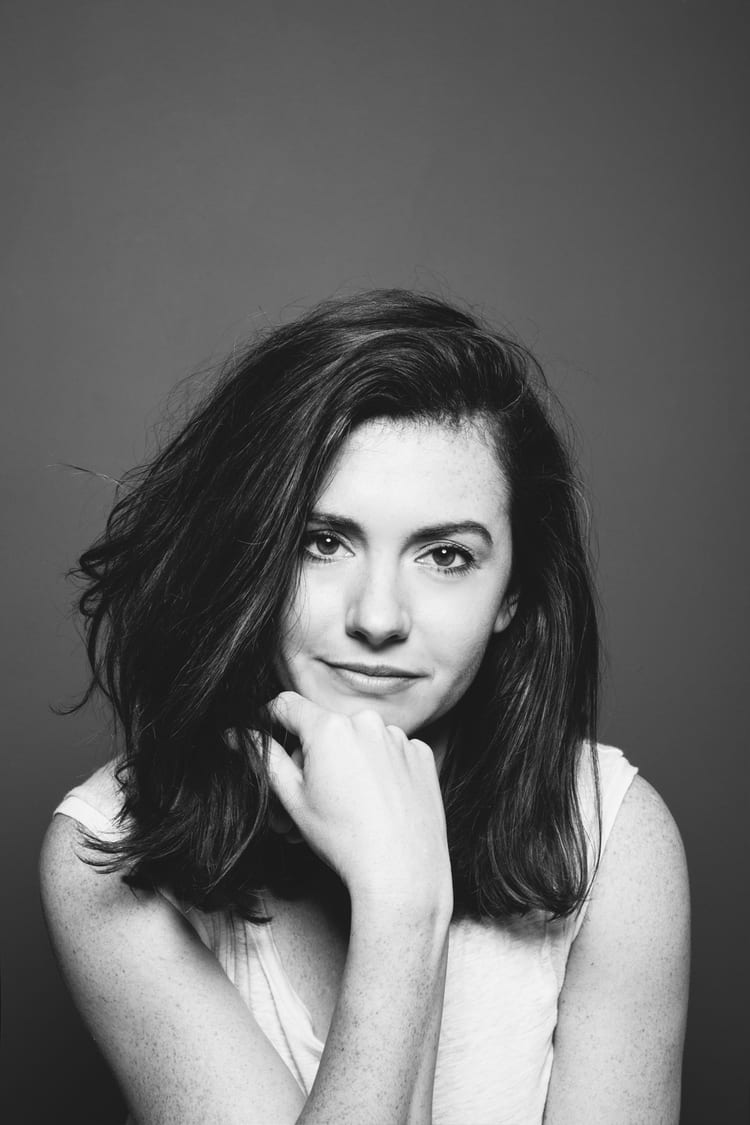 Kate is currently learning to play the Ukulele, much to the despair of her husband, kids, and dogs. Follow her on Instagram at @witanddelight_.