Updated on
January 23, 2023
August is a time of year in particular when I can sense the urge to get organized, both in myself and others. For me personally, this is the first time in my adult life that my home has felt truly organized. The mantra I have for myself now is this: "Don't put it down, put it away." Once a quarter when I do a deeper organization sweep in our home, it's so much easier than it once was because everything's already generally in place.
Given how far I've come in this arena, I wanted to share my favorite home organization products for keeping things tidy and in their place.
1. Seseno Set of 4 Storage Baskets
$22
We have these storage baskets in some drawers, in every closet, and in the fridge. We probably have thirty total around the house! I like that the height of the sides gives you have the option of either lining up taller items or stacking shorter items, and that things stay generally in place and organized. I use these to store food, medicine, kids' toys, various things for the dogs, and more. The handles also make them really easy to pull out if they're stored on higher shelves.

One thing to note for all of these kinds of containers is that you can't put them in the dishwasher (we learned this the hard way). Wash them in soapy water and air dry.
2. Seseno Set of 6 Stackable Storage Bins
$16
These organizer bins are great for storing smaller items! I love that they stack so well to make use of vertical space. I've used these in the fridge for things like berries, butter and cream cheese, citrus, and condiments—they help me keep like items together. I also use these in my office for storing items like thank you cards, stickers, and random tech stuff.
3. Totally Kitchen Egg Storage Container
$14
I have two of these in our fridge. This product has a cover, which I love since it allows for easy stacking.
4. mDesign Set of 2 Divided Organizer Bin With 4 Sections
$23
These are perfect for storing various snacks and tea bags in our kitchen.
5. mDesign Set of 4 Long Storage Bins
$37
I use these a little less, but when I do I love them for storing various items in the freezer and in narrow cupboards.
6. Veckle Set of 6 Under Shelf Baskets
$36
These are so great for making use of empty vertical space in cabinets! I use them mostly for small plates, teacups, and tumbler glasses.
7. yaenoei Set of 2 Storage Shelf Racks
$23
These shelves are also helpful when it comes to maximizing storage in cabinets. They pair well with the under shelf baskets above!
8. OXO Good Grips POP Containers (gifted)
Starting at $11
I keep all of our dry goods in these containers with labels on each one. I like that the shapes of the containers allow me to easily pack and stack them in our cabinets. They keep everything fresh longer in my experience too.
9. OXO Good Grips Set of 4 Adjustable Drawer Bins (gifted)
$33
These work so well for everything I store in my bathroom drawers. The bins fit like a Tetris set and there's something about the size that works well for almost everything I own. They have adjustable dividers so you can customize the size of the sections in each bin to be as small or big as you need. They also have grips on the bottom so they don't slide too much in the drawers.
10. OXO Good Grips Set of 2 Expandable Dresser Drawer Dividers (gifted)
$17
I have these in my dresser and the kids' dressers. They make it easier to put clothes away and easier to see all of my options at once when I'm getting dressed!
11. Amazon Basics Set of 100 Thin Velvet Clothes Hangers
$38
These keep everything in my closet organized and looking really neat! I love them.
Editor's Note: This article contains affiliate links. Wit & Delight uses affiliate links as a source of revenue to fund operations of the business and to be less dependent on branded content. Wit & Delight stands behind all product recommendations. Still have questions about these links or our process? Feel free to email us.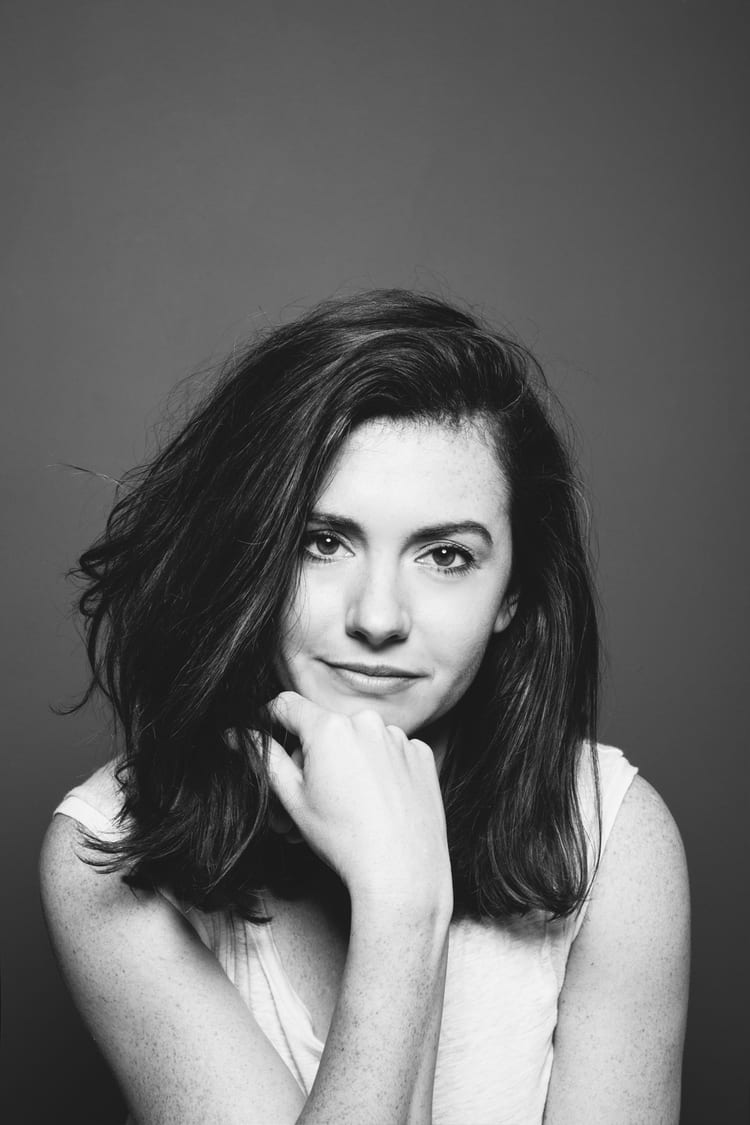 Kate is currently learning to play the Ukulele, much to the despair of her husband, kids, and dogs. Follow her on Instagram at @witanddelight_.