Ed. note: This post was sponsored by Target. The compensation received in exchange for placement on Wit & Delight is used to purchase props, hire a photographer and videographer, write/edit the blog post and support the larger team behind Wit & Delight.
While compensation was received in exchange for coverage, all thoughts and opinions are always my own. Sponsored posts like these allow for development of additional dynamic content to be produced, unsponsored. Thank you for supporting our partners!
—
I lied.
About a month ago, I posted an article telling you, the reader, that there would not be any additional images of me in all of my pregnancy glory on this site. Sorry about that.
Truth be told, during the first half of the pregnancy, I was hesitant to be in front of the camera for any reason whatsoever. The times that I had to, I felt like I was on a TV show, you know, the ones that try very hard to hide the leading lady's growing belly behind a counter, or behind props, or HUGE overcoats (hello, Scandal!). Any image of me was a reminder that I was big, and only getting bigger. For someone that had worked for years to achieve "perfection" and some control over their body, the constant growing didn't sit well with me. This hasn't been easy.
Then something happened. The blog post I shared featuring me in all of my round glory was posted. I waited for the trolls to emerge with "Are you sure you're just having one?", "Whoa! You aren't due until when?!". But the opposite happened. Friends posted words of encouragement. Strangers complimented me on my pregnancy. More importantly, I noticed me. In looking at those images, I see how happy I am. I see the weight gain, and the round belly, and I feel the kicks inside of me. I know that all of this weight gain is for one reason: to feed a growing baby.
I had tried to rationalize that fact for months, and yet it wasn't until I embraced it in a way that truly scared me did I finally accept it. That was the turning point for me.
No longer was I going to be the shrinking violet in the corner, no more blousy shirts hiding my stomach or oversized handbags. Bring on the form-fitting dresses!
At 34 weeks, I would be lying to say I'm 100% confident in my body. What I am confident about is my ability to be kind to my expanding frame and to accept what is in flux. I'm not worried if I have a little muffin-top sticking out of my pants, I know I have a huge belly. I'm not worried about my butt being too big for these jeans, because they are. Those that have been pregnant (or currently are) know that there is no "flabby tummy", that sucker is as tight as what I can imagine a six-pack would be. My new motto: show it off. Wit & Delight's Project Manager, who also happens to be pregnant (before you ask, no, we did not plan it) has said "the best part about being 8 months pregnant? Not having to suck in your stomach wearing a bikini."
As I've gotten bigger, I've realized that I need more clothes. Ones that actually fit, and are built for a frame like the one I have. I absolutely ADORE my current maternity wardrobe, and even though I work from home the majority of the time, I need more than five gorgeous pieces. Knowing that I won't be this size forever (in fact, t-minus 6 weeks!!!), I needed to find simple pieces that I could integrate into my current wardrobe without breaking the bank. Which is why I'm thrilled to be partnering with Target and their Liz Lange line of maternity clothing during the final leg of this pregnancy journey. We put together a capsule collection of essentials (and stylish) pieces that will get me through the home stretch. I'm going to need all the help I can get!
This opportunity gave me an excuse to create photographic and video evidence of me at this stage on my live. I no longer see the belly, but I see the smile on my face and the excitement behind my eyes. How cool is that? What a transformation this has been, inside and out.
—
Images: 2nd Truth Photography, Video: Calvin Brue (Instagram @calbrue)
Shop this collection here
All Product Featured from Target's Liz Lange Maternity Line:  Triblend V-Neck Tee // Tunic Sweatshirt // Ankle Skinny Jeans – White // Spacedye Short Sleeve Tee Dress // Striped 3/4 Sleeve T-Shirt Dress // Casual Pant // Black Jegging // Relaxed Short Sleeve Dress // Light Weight Sweater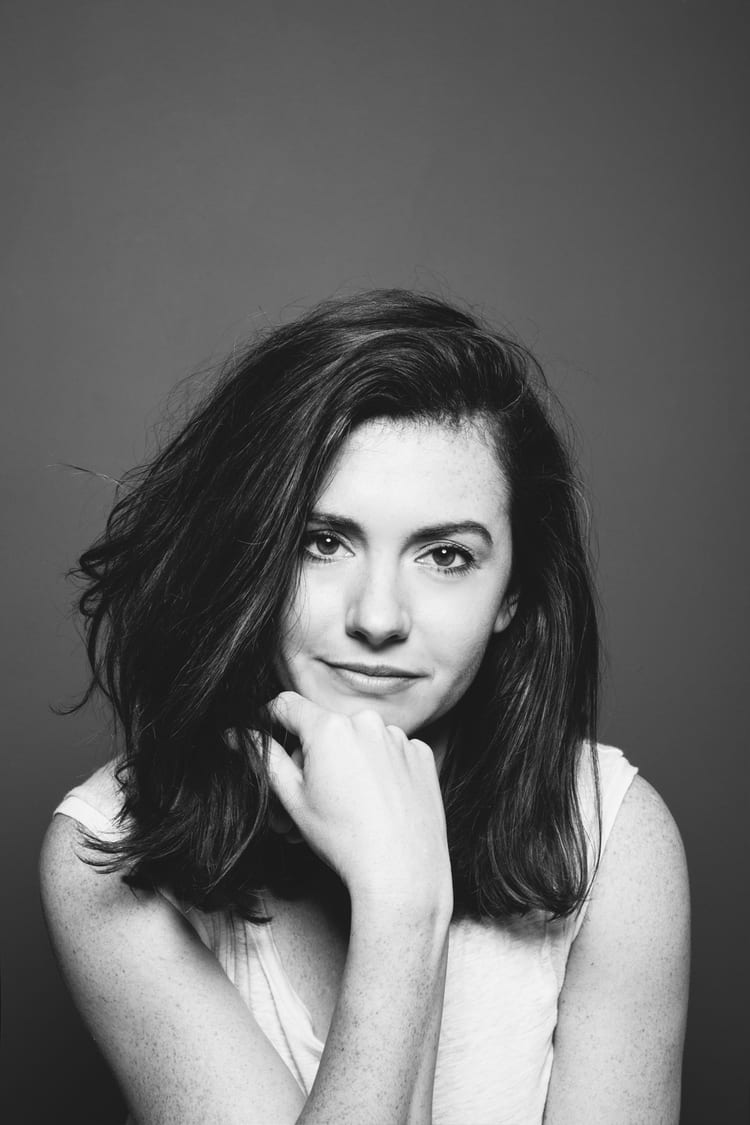 Kate is currently learning to play the Ukulele, much to the despair of her husband, kids, and dogs. Follow her on Instagram at @witanddelight_.