Ed. note: This post was sponsored by BEHR. The compensation received in exchange for placement on Wit & Delight is used to purchase props, hire a photographer and videographer, write/edit the blog post and support the larger team behind Wit & Delight.
While compensation was received in exchange for coverage, all thoughts and opinions are always my own. Sponsored posts like these allow for development of additional dynamic content to be produced, unsponsored. Thank you for supporting our partners!
—
As you may already know, I'm home now with baby, but the weeks leading up to the birth, I was in full nesting mode. Quite honestly, I was nesting for a solid 9 months. People say one of the signs that labor is near, is the need to declutter, clean, and organize the house. I peed on a stick, it turned positive, and I immediately cleared out every cramped and cluttered closet in the house. We rearranged, reorganized, and cleaned out almost every space except where the baby would be sleeping. I worried it would be bad luck to start on the baby's room before 28 weeks and because pregnant people don't need any more added stress to their lives, I just decided to trust my gut and leave the baby's room for a later date.
So, I put it off. I blogged about the pregnancy, I took photos of myself and waxed poetic about embracing my shape and talked about feelings. Names were picked out, toys were purchased and teeny-tiny sweaters laundered. All wonderful, nebulous things that didn't involve me actually stepping into reality and putting together baby furniture.
At this time, I found myself at 32 weeks, a mere month until full term, and this baby, with all of the accouterments, has no place to sleep. I had, at the very least, picked out a crib and a paint color. Baby steps!
I started by putting together mood boards of the space. We knew that we were having a boy, but Joe and I didn't feel that blue walls and basketballs were the way to go. We wanted the space to fit in with the rest of the house — classic yet modern– while inspiring creativity and wonder instead of pushing gender roles and sports. Knowing that we'd be spending quite a bit of time in this new room, we selfishly wanted to make sure we could live in it. Blue was out and, for obvious reasons, so was pink. Although, I think I read that some police stations paint the walls "drunk tank pink" to calm violent offenders. Would this technique work on a wailing child (or parent)?
First, I found the crib I wanted from Incy. It had the perfect mix of classic and clean without feeling too modern and cold. We liked that (god willing) if we have a second child, it was high quality enough to take a beating. Secondly, I found this really pretty wallpaper from Cole & Son but wasn't sure about using it on all walls. I liked that it came in a couple different colors, so we could find a really soothing paint color to compliment the bold pattern. If you were to judge us by our closets, you could guess that Joe and I are firmly grey people (followed by plaid!). We both liked a nice neutral that can be accented with pops of bright colors. Truth be told, we've been told horror stories of late-night crying wailing and hours spent in rocking chairs trying to feed a baby. I think we landed on grey because any other color, no matter how cheery, would drive us mad eventually.
So grey it was. But which grey? We decided to go with BEHR paint again after our great experience with painting the office last year. I selected the following colors to try out: Silver City, Slate Rock, Mortar, Heather Grey, and Dark Pewter. Anyone that has painted a wall grey, knows the trials and tribulations that are associated with this (is this too lavender? Too brown?) so I'll save you the trouble of reading all of the test squares that were painted (by Joe) and analyzed (by me) and let you know that we settled on Silver City.
We still procrastinated on the rest of the details, and it was finally complete literally days before we went into the hospital. If you follow us on Snapchat, you probably know what choices we've made since I wrote this post a mere two weeks ago! If you don't use Snapchat (I understand that there are only so many social channels one can truly follow or care about) here are a few sketches of the final nursery. I promise, I'll share an actual image of the final nursery, but right now, I'm far too tired to even think about styling the room and hiding the clutter. I've got bigger things to focus on now. 
—
As you may remember, a few days ago I hosted a giveaway over on IG and I'm excited to share the randomly selected winner of the $300 Home Depot gift card: @karianna.marie. Congratulations, Karianna! I wish you luck on your next home improvement project and I hope you enjoy the Norwegian Blue for your brand new office.
This post is brought to you by Behr Marquee, Behr's most advanced paint. Change can be this beautiful, and this easy.
—
Nursery Moodboard Links: Cole & Son's Wallpaper // Bellacor Scones // Incy Georgia Crib // Land of Nod Bear Rocker // Target Ottoman (similar) // Room & Board Glider, // Vintage Rug (one we already own) // Pillowfort Shelf // Pillowfort Bear // Pillowfort Milk Crate // Pillowfort Shelf // Serena & Lily Baskets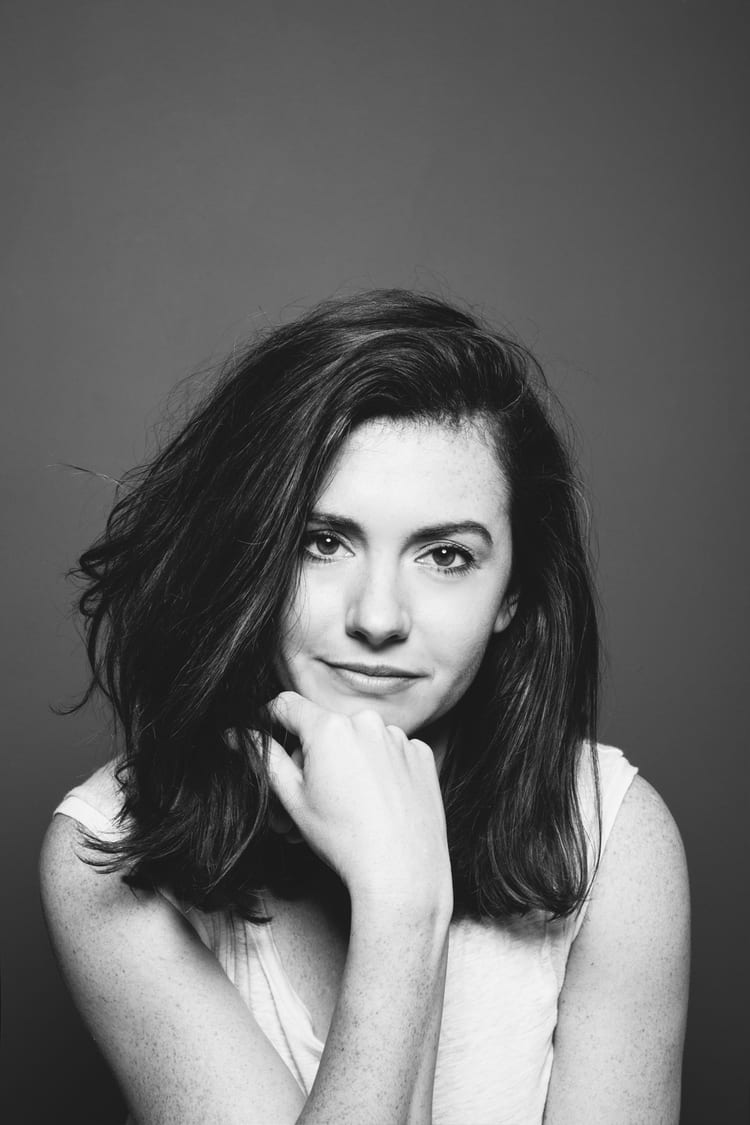 Kate is currently learning to play the Ukulele, much to the despair of her husband, kids, and dogs. Follow her on Instagram at @witanddelight_.