---
I may have Marie Kondo-ed the heck out of my closet, but as God as my witness, she won't lay a finger on my art collection. The prints and pieces I've collected over the past decade are intrinsically linked to the time in my life in which they entered.
I remember when I bought my first piece of "art." I was on a gravel road somewhere on the outskirts of small town in Iowa, heading back to the Twin Cities after a weekend pretending I was still in college. That familiar knot sat in the pit of my stomach: I was going home, but not really. Home was no longer where I grew up, nor was it the sorority house where I had made the best memories of my (then) lifetime. Nor was it in the city I had planned to move to with my boyfriend, who broke up with me the literal moment we graduated college. Yep, in my cap and gown as he verbally drilled the last nail into the coffin.
Back in Minneapolis, my roommate had adopted this big, mean, orange cat who earned his keep by chasing mice around the banged-up Ikea table I found in the scratch and dent section on my drive up from Chicago. I spent my nights on the floor atop two twin mattress that would slowly slide apart as I slept. My clothes "organized" in plastic bins. If I don't unpack, I thought, maybe all of this will sort itself out. If I didn't hang anything, I cared about on these walls, this version of my life I didn't see coming would go away as fast as it came crashing in.
On the drive back "home" I stopped at one of the many advertised antique shops. It was a pole barn with rows upon rows of vintage farming tools, cast iron pans, crocheted quilts, milk glass, and tin bowls. I walked the aisles peering at the items people gave up, wondering what stories they could have told about their past owners. A dull, shiny object caught the corner of my eye; a weathered piece of brass set in a thick wood frame. Pressed into it was a map of the globe, the lines worn so thin you could barely make out where the Atlantic stepped along the outer edges of Europe. It was unremarkable and spoke directly to me all at once. Without a thought, I scooped it up and slapped my debit card down on the card table set up at the front entrance.
This little brass map holds memories of the past version of myself, one I'm happy to say goodbye to but never want to forget. To me, those additions to a home add that special something you feel when you enter someone's home. Art and decor pieces should be less about collecting objects from an up-and-coming artist (more power to you if you're able to curate your collection!), but you shouldn't be worried about what will hold value over time. The only person who gets to decide its value is you.
This story is repeated in several variations throughout my young adult life. These pieces of art, most shown in my first apartment where I lived alone, I've either outgrown or retired from my walls. Yet they are amongst some of the only things I own that hold purely sentimental value. I think the point of this story is that, when objects do spark joy, don't forget to pause and think about why. You may find those little objects hold the memories to your story.
---
Need some help starting your own collection? Here are a few pieces and artists that I'm into these days. What are you loving? Let me know here Or share in the comments.
The balance of color and negative space really appeals to me these days. Quite a bit of my own work plays with positive and negative balance.
---
I'm a sucker for simplified, graphic shapes. The vessel shape is so simple, yet instantly recognizable.
---

Speaking of graphics… who doesn't love text overlays? I like the idea of combining the written word and different media.
---

What I love about art is the artist's interpretation; seeing the world through another's point of view. What appears to be "just" a photo of daisies, is so much more when you look closer.
---

Simplified shapes. Positive + negative space. 'Nuff said.
---

I'm a bit intimidated by sculpture, mostly because of the final execution. I can't put my finger on why I like this, I just do. And that's okay.
---

The color and simplicity of this piece. I like that in this instance, the negative space is represented by the dark color.
---

The POV. As you may have noticed, I'm a fan of negative space.
---
Did you know that we have an online shop? Well, we do. I've been working hard creating original pieces of art for my space, as well as yours. See a print style you like and want to see more of? Are none of these working for you? Either way, let me know. 
Shop Wit & Delight's Print Selection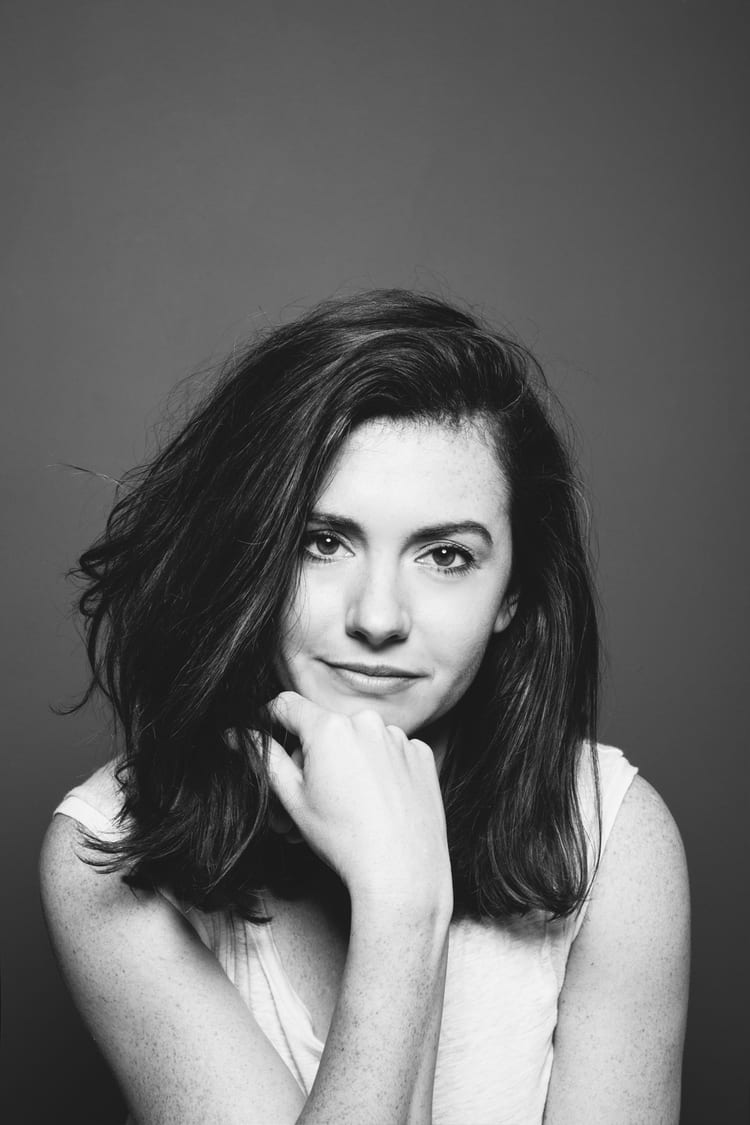 Kate is currently learning to play the Ukulele, much to the despair of her husband, kids, and dogs. Follow her on Instagram at @witanddelight_.