As previously seen on Wit & Delight
From lighting excessive numbers of candles to calling your best friend to setting up camp in your bed and not emerging for hours on end, we all have go-to things that make certifiable bad days a little easier to swallow. Sometimes it's one (or all) of the above. Other times, it's nice to shut our brains off for a little while and turn to a comforting movie or TV show we've watched dozens of times before. Last fall, I polled Instagram to ask for movie recs that could be the salve for the particular version of a bad day I was experiencing at the time. Today I'm sharing the results again, in case you need 'em this weekend, or in the weeks ahead. Here's to finding some comfort, some laughs, and some deep, deep nostalgia, in the movies and TV shows below.
---
On a real let down of a day, a few weeks back, I took to Instagram (as so many of us do) to forget real life for a moment. Between double-tapping on shoes I cannot afford, places I cannot visit, and clothes I can no longer fit into, it became clear it was time for my quarterly "time out" from Instagram. Not everyone can keep imposter syndrome at bay forever…especially when embarking on new projects! So instead of chatting about decor, fashion or art, I asked the community, What movies are you watching when you're having a bummer of a day?
When it comes to soothing my feelings with media I fall into one of two camps. 1) I watch something just horribly depressing. I'm talking murder-y, who-done-it documentaries. Or 2) I'm having a Sliding Doors moment. The list here really covers the lighter side of where I gravitate, which is probably like taking advice from a hundred friends who know that a good romantic comedy does more for the soul than watching a situation unfold that makes your boo-hoo moment minuscule in comparison.
Hundreds of comments later, the recommendations were so deep and so good it took over an hour to respond to a handful of the submissions. Turns out, a lot of us have a very specific set of movies that act as an adult security blanket. And I don't know about you but for some reason, almost all my favorites (like Pride & Prejudice and Harry Potter) are British. Fast forward to this week when a lovely woman DMed me and said she typed up the whole list and asked if I wanted to refer back to it. BLESS YOU, Trish. She even organized the British movies (and TV shows) into their own category below!
Movies and Shows to Watch When You Need a Lift
MOVIES
---
"The English have something that works when you're down"
Pride and Prejudice – both the 2006 and the Colin Firth
Sense and Sensibility (1995)
Love Actually
Notting Hill
Begin Again
About Time
Bridget Jones' movies
Harry Potter – familiar and soothing
"Nora Ephron makes you feel better"
You've Got Mail
Sleepless in Seattle
When Harry Met Sally
Nancy Meyers Classics
Something's Gotta Give
It's Complicated
Father of the Bride
Private Benjamin
The Holiday
Strong Female Leads
Working Girl
Devil Wears Prada
American President
Parent Trap – both '61 and '98
Old Streisand movies – The Way We Were, Yentl, Funny Girl etc.
The Thomas Crown Affair
Amelie
To All the Boys I've Loved Before
13 Going on 30
Funny/Real/Rom-Com
Dan in Real Life
Family Stone
Ghost Town
Groundhog Day
Jerry Macguire
Guernsey Potato
Moonstruck
Field of Dreams
Bridesmaids
Garden State
Older
Gene Kelly movies – Singing in the Rain, Brigadoon
Fred Astaire movie
TELEVISION
---
British
Downton Abbey
The Crown
British Bake Off
Old Favs
Gilmore Girls
New Girl
The Office
30 Rock
Arrested Development
Parks and Rec
Veep
Friends
Sex and the City
Frasier
Schitt's Creek
Old Family Drama
Felicity
Friday Night Lights
West Wing
Parenthood
Miscellaneous
Happy Endings
Bob Ross Painting
Newer Shows
Younger
Anne with an E
Marvelous Mrs. Maisel
Grace and Frankie
Queer Eye
The Bold Type
Outlander
Priceless (French)
Abstract (Netflix)
The Fund of Caring (Netflix)
Offspring (Aussie)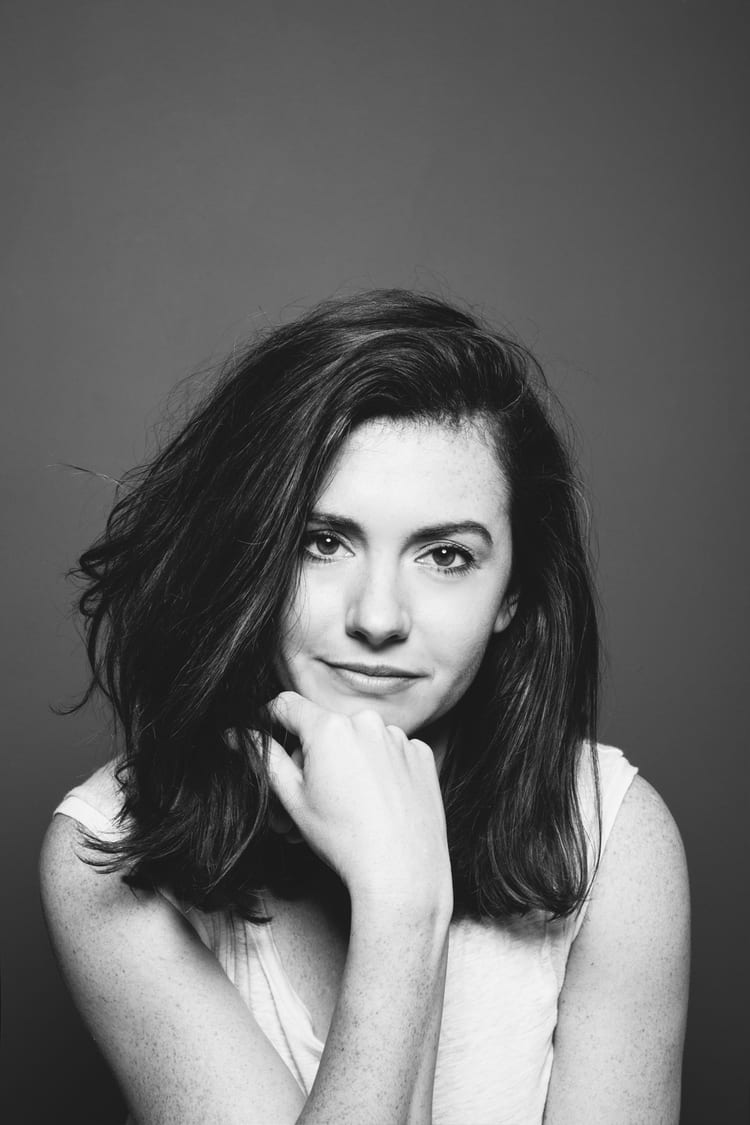 Kate is currently learning to play the Ukulele, much to the despair of her husband, kids, and dogs. Follow her on Instagram at @witanddelight_.