Happy Halloween, friends. Here in the Twin Cities, golden leaves are falling off the trees in droves, light jackets have been replaced with wool coats, and in the early morning hours, we can all see our breath in the air. The seasons are swiftly shifting from one to the next, and I'm doing my best to embrace all of it.
On the home front, I'm feeling the urge to update my decor a bit as we welcome colder temperatures. Who else likes to update their decor when the seasons change? It's a great time to swap in some new accent pieces, try a new furniture arrangement, or bring in new textures through rugs and throw pillows. For me, I like to up the cozy factor when fall begins to make its shift to winter—think warm blankets, cozy reading nooks, and fun little areas for the kids to relax and unwind with us.
While an entire seasonal redesign isn't in the cards for the vast majority of us (and, I mean, who has the time??), there are tons of ways to make an impact in a space by simply swapping out one or two things. To offer some decorating inspiration as we head into the new season, I've gathered a few incredible pieces from our trusted friends at Lulu & Georgia. From stunning light fixtures to beautiful accent items, these pieces have the power to amplify any aesthetic. Even if you're not looking to make a massive change to your home, I hope this serves as inspiration for the inner interior designer in us all.
Are you changing up anything in your home this season? I'd love to hear about it in the comments!
---
Accessories
---
When it comes to infusing new life into your space on a budget, accessories are the place to start. Adding a throw pillow to your couch, a vase to your table, or a piece of art to your walls can help scratch the itch for something new without making a massive dent in your budget. When it comes to pillows, I love mixing different textures and shapes together. I'm a big fan of this moss green Sabine Velvet Bolster Pillow (it comes in five other colors, too!) for just that reason.
---
Textiles
---
I often think rugs don't get the credit they deserve for the impact they make in a space. If you're looking to pull a room together by only swapping out one item, I'd suggest a rug as an excellent place to start. Just as the eyebrows frame your face, a rug frames the heck out of your room. I love the warm rust color and geometric pattern of the Nurae Rug, shown below.
---
Lighting
---
Ever notice how the sometimes terrible overhead lighting in office spaces gives you a headache by the end of the day? Yeah. Lighting matters. As the daylight hours shorten and the chillier temperatures bring a bite to the air, we're all going to find ourselves inside a bit more often. And good lighting is crucial to making a space feel like home. Lulu & Georgia carries a number of modern, elegant lighting options. I really like the Coulwood Table Lamp for the unique shape yet overall simplicity of design—I liked it so much, Joe and I added a pair to our bedroom (see photo above!).
---
Furniture
---
If you are in the market to swap out a furniture item or two with something new, I'm sharing a few of my favorite finds from Lulu & Georgia below. I love the sleek designs of their furniture pieces—their classic shapes make them easy to pair with a wide variety of design aesthetics.
---
Editor's Note: This article contains affiliate links. Wit & Delight uses affiliate links as a source for revenue to fund operations of the business and to be less dependent on branded content. Wit & Delight stands behind all product recommendations. Still have questions about these links or our process? Feel free to email us.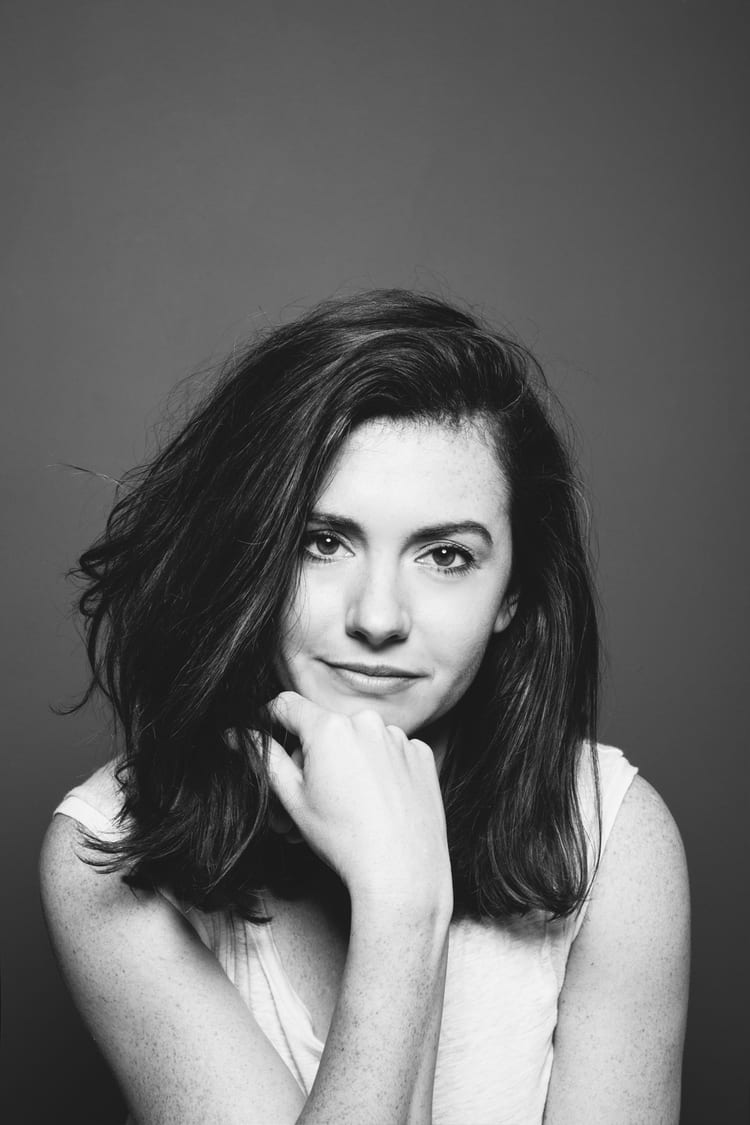 Kate is currently learning to play the Ukulele, much to the despair of her husband, kids, and dogs. Follow her on Instagram at @witanddelight_.