By now you know what a nut I am about my dog, Winnie. She has been our best friend for almost a year and a half now, and I can't imagine our life without her. The cliche is so true it is painful.
Here's another cliche that is true: Things have certainly changed since got Winnie. We've had to adjust schedules (goodbye extra long happy hours) to make sure one of us is home to walk her and let her out at night. We are no longer completely self-centered. Turns out dogs require a budget for dog necessities– especially when your dog will chew through a $10 toy in 20 minutes and then sulk from boredom an hour later. Countertops and tabletops are now a strict "no open food or really delicate items without constant supervision" zones. No more trinkets on the coffee tables. Fireplaces, once safe, are now built into the wall. Even blankets aren't immune to the destruction of Winnie. Of course, it is all worth it she's just the best cuddler in the world.
These days when purchasing anything new, we have a list that needs to be checked each and every time:
Does Kate like it?
Does Joe like it?
Can we afford it?
Does it "go" with the stuff we already have?
Do we have room? (admittedly, this is getting tougher to check off the list)
Is it Winnie-proof?
We've been in the market for a new couch for the last couple of years. The previous one followed us from our old apartment, and while it photographed beautifully, Joe hated it. He couldn't extend his legs and there wasn't a nice spot to rest your head. It also had a nice big tear on the top that we covered with blankets and throws. from moving it so often. It was also a dog hair magnet. So when we started the "great couch search of 2014" (yes, 2014. It took us that long), both Joe and I wanted to be able to wear black again, so the criteria included the additional "ability to easily remove pet hair". We almost put down a TON of cash for a Restoration Hardware sofa, but I could never get myself to pull the trigger.
The couch was the Sven from Bryght. It's big enough (34″H x 88″W x 38″D!) to fit all three of us comfortably and fit in our narrow living room, and the lovely tan color brings a really nice warmth. We both agreed up on the couch quickly and unanimously. I was really pleased with the quality of the sofa, considering it is a fraction of the cost similar styles were running at other retail stores. We've only had the couch for about a week, but we already have a rousing endorsement from Winnie, she refused to move off it all weekend long. Happy dog, happy couple.
—
Images: 2nd Truth Photography
Ed. note: Wit & Delight received the Sven couch from Bryght in exchange for a product review on Wit & Delight. While product was received in exchange for coverage, all thoughts and opinions are my own. Thank you for supporting our partners!
Ed. note: Bryght has now changed to Article. Same quality product, new name.
Please note each hide used for upholstery is as unique as a fingerprint. Natural color variations, wrinkles, and creases are part of the unique characteristics of genuine leather. As such, the leather on each Article Sven Charme Tan sofa will differ slightly.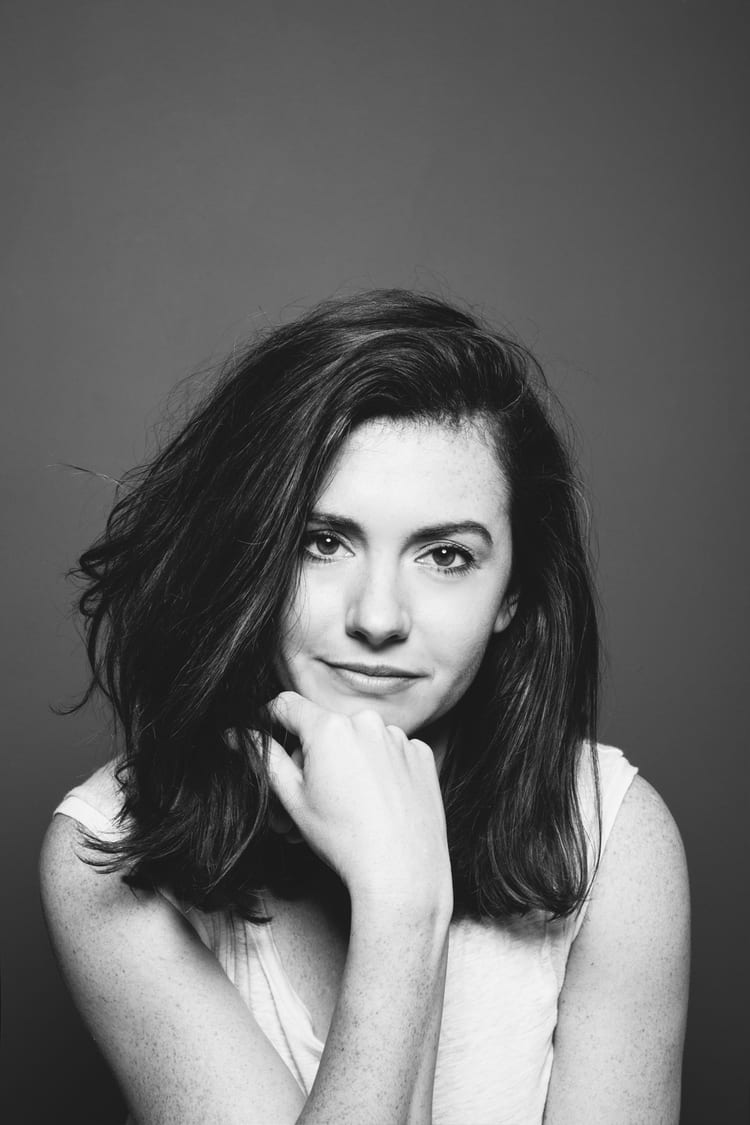 Kate is currently learning to play the Ukulele, much to the despair of her husband, kids, and dogs. Follow her on Instagram at @witanddelight_.