Welcome to our first post in an ongoing series of "Adulting" articles.

These articles are a handy guide of practical knowledge for the everyday, or, "Things I wish I knew when I first became an adult." Throughout this series, we will be covering a range of topics from cooking to decor to wellness.

Do you have any ideas for other topics we should cover? Shoot us a note at hello@witanddelight.com, use our contact page, or slide into our DMs.
---
If you are going to spend one-third of your life in bed, you might as well be comfortable, right?

I'm working with Garnet Hill to share their bedding essentials, and introduce their Fall 2019 collection. For your reference, I've linked a few items from Garnet Hill's essentials and 2019 collections below.
---
Product Information
Top Sheet/Flat Sheet – If you believe the internet, millennials have killed the top sheet (guilty!). Placed between your fitted sheet and your blanket or duvet, the flat sheet's primary purpose is to keep your duvet from getting dirty.
Duvet – Essentially, the duvet is the "pillowcase" for your comforter. Generally, duvets are simpler to clean than one's comforter.
Comforter –  A thick, fluffy blanket with filling.
Quilt – This is where things can get confusing. A quilt CAN be a comforter if it's filled, although generally, quilts are much flatter.
Fitted Sheet – Did you know that fitted sheets as we know them were invented in 1959? Before this, people would use an additional flat sheet and tuck it around the mattress for protection.
Pillow – Per Google, pillows have been around since 7000 BCE. Supposedly these stone "pillows" were created to help keep bugs from crawling into the ears of the wealthier citizens.
Sham – Often, these types of pillows match the top quilt or duvet. One can sleep on these, but more often than not, they're used for decoration.
Bolster– These are rectangular pillows used for neck or arm support. These also can be used for decoration.
---
---
What Should I Consider When Purchasing Bedding?
Thread Count – Thread count (the number of horizontal and vertical threads per square inch) is nice, but not the be-all and end-all. In theory, the higher the number, the softer the sheet. However, most fabrics become softer after a few wash cycles.
Firmness – To further complicate everything, pillows come in a variety of softness. Depending on how you sleep (side, back, or stomach), you may want to consider different levels of firmness.

Side sleepers may need a firmer pillow and a pillow on the thicker side. Look for one that is as thick as the distance between your ear and outside shoulder.
Stomach sleepers may need a soft pillow—or no pillow at all—underneath their head. A pillow under your stomach and pelvis may help prevent back pain.
Back sleepers may need a flatter pillow, to keep your head and neck in alignment.

Color – I purchase my essential bedding (top sheet, flat sheet, pillowcases) in either a white or a neutral. I believe bedding is a necessary investment, and I want to ensure the basics are timeless.
An easy way to make your bedroom feel brand new from season to season is to rotate blankets, duvets, and pillow shams.
---
How Do I Care for Bedding?
Always follow specific care instructions provided by the manufacturer, but here's a basic overview:
Linens – Wash linens once a week (flat sheet, fitted sheet, duvet, pillowcases).
Comforter – Wash comforters 2-3 times a year. I do this seasonally, typically when I change out the duvet covers.
Pillows – The frequency with which you need to wash these will depend on the fill.

Synthetic fill, wash every six months.
Down or memory foam fill, wash roughly every three years.

Mattress – Vacuum, apply baking soda, let it sit, vacuum again, and then let the mattress air out.

---
Costs
I consider comfortable bedding basics to be essential, from the mattress to the pillow. If you purchase quality items and care for them, they can last for years. Once you have quality basics, then you get to experiment with color and design using blankets, duvets, and decorative pillows.
Last, but certainly not least: return policy! If you are going to invest in quality materials (which you should!), be mindful of what you can return and what you can't. While there are guidelines on how to select the "right" pillow or mattress or comforter, it all boils down to how these products will work for you.

---
Decor Ideas
We have a TON of resources on how to personalize your room (too many to include here!):
How to Become a Plant Person When You're Super Busy and Kinda Lazy
Decor Faux Pas We Can't Help but Love
25 Unconventional Headboards to Wake Your Room Up
How to Decorate for Small Spaces While Still Making Them Feel BIG
How a Hygge-Inspired Room Refresh Made a Huge Difference in My Happiness
7 Unconventional Nightstand Ideas That are Anything but a Snooze
8 Vintage Shopping Tips that Bring New Life to Old Pieces

---
Ed. note: This post was sponsored by Garnet Hill. The compensation received in exchange for placement on Wit & Delight is used to purchase props, hire a photographer, write/edit the blog post and support the larger team behind Wit & Delight.
While compensation was received in exchange for coverage, all thoughts and opinions are always my own. Sponsored posts like these allow for the development of additional dynamic content to be produced, unsponsored.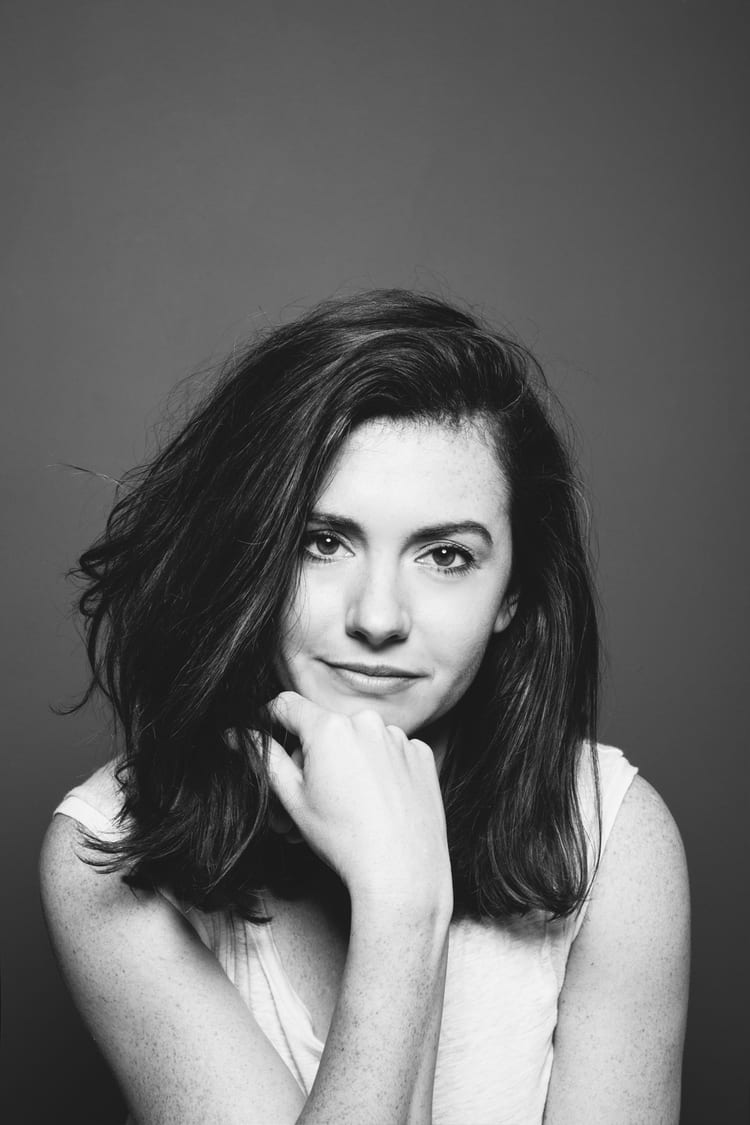 Kate is currently learning to play the Ukulele, much to the despair of her husband, kids, and dogs. Follow her on Instagram at @witanddelight_.